Reading Recs
A Fantasy Reader's Guide to 2020
Welcome to your guide to all the awesome fantasy reads that have hit shelves thus far and which ones to keep a close eye out for later this year!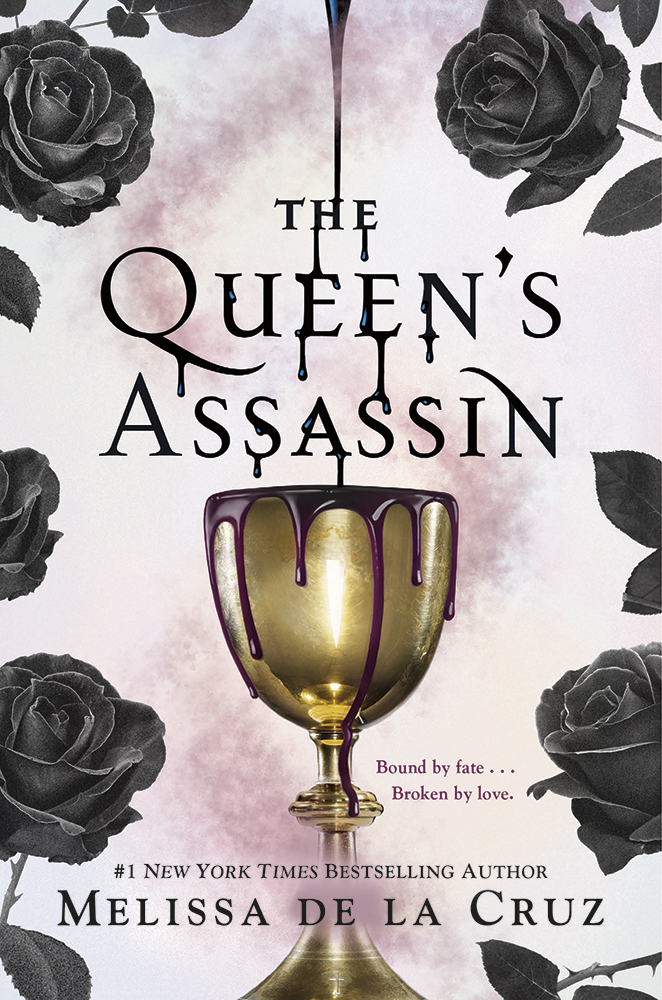 Caledon Holt is the kingdom's deadliest weapon. No one alive can best him in speed, strength, or brains, which is why he's the Hearthstone Guild's most dangerous member. Cal is also the Queen's Assassin, bound to her by magic and unable to leave her service until the task she's set for him is fulfilled.
Shadow of the Honey Glade has been training all her life to join the Guild, hoping that one day she'll become an assassin as feared and revered as Cal. But Shadow's mother and aunts expect her to serve the crown as a lady of the Renovian Court.
When a surprise attack brings Shadow and Cal together, they're forced to team up as assassin and apprentice. Even though Shadow's life belongs to the court and Cal's belongs to the queen, they cannot deny their attraction to each other. But now, with war on the horizon and true love at risk, Shadow and Cal will uncover a shocking web of lies that will change their paths forever.
With his dying words, H—Jacob Portman's final connection to his grandfather Abe's secret life entrusts Jacob with a mission: Deliver newly con­tacted peculiar Noor Pradesh to an operative known only as V. Noor is being hunted. She is the subject of an ancient prophecy, one that foretells a looming apocalypse. Save Noor—Save the future of all peculiardom.
With only a few bewildering clues to follow, Jacob must figure out how to find V, the most enigmatic, and most powerful, of Abe's former associates. But V is in hiding and she never, ever, wants to be found.
Things just got weird for Prudence Wu.
One minute, she's cashing in on a routine smuggling deal. The next, she's escaping enforcers on the wings of what very much appears to be a sentient cybernetic dragon.
Pru is used to life throwing her some unpleasant surprises–she goes to prep school, after all, and selling banned media across the border in a country with a ruthless corporate government obviously has its risks. But a cybernetic dragon? That's new.
She tries to forget about the fact that the only reason she's not in jail is because some sort of robot saved her, and that she's going to have to get a new side job now that enforcers are on to her. So she's not exactly thrilled when Rebelwing shows up again.
Even worse, it's become increasingly clear that the rogue machine has imprinted on her permanently, which means she'd better figure out this whole piloting-a-dragon thing–fast. Because Rebelwing just happens to be the ridiculously expensive weapon her government needs in a brewing war with its neighbor, and Pru's the only one who can fly it.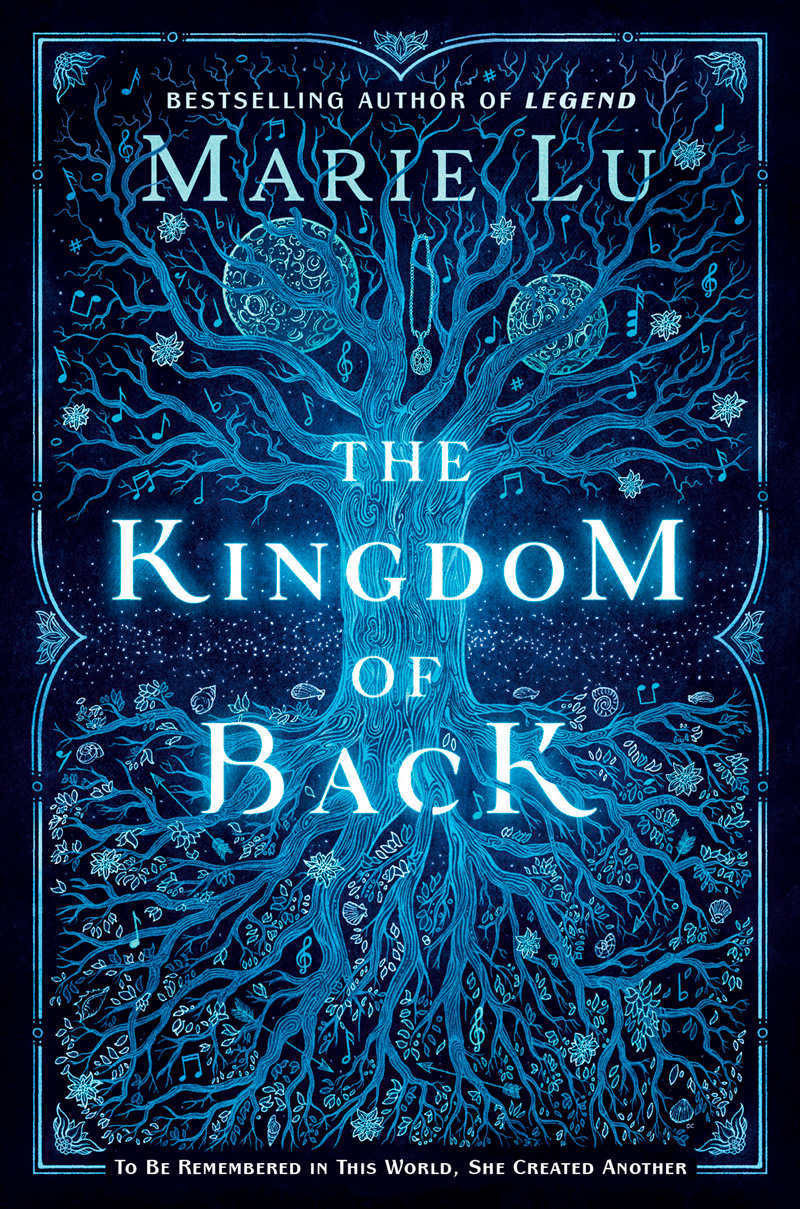 Two siblings. Two brilliant talents. But only one Mozart.
Born with a gift for music, Nannerl Mozart has just one wish–to be remembered forever. But even as she delights audiences with her masterful playing, she has little hope she'll ever become the acclaimed composer she longs to be. She is a young woman in 18th century Europe, and that means composing is forbidden to her. She will perform only until she reaches a marriageable age–her tyrannical father has made that much clear.
And as Nannerl's hope grows dimmer with each passing year, the talents of her beloved younger brother, Wolfgang, only seem to shine brighter. His brilliance begins to eclipse her own, until one day a mysterious stranger from a magical land appears with an irresistible offer. He has the power to make her wish come true–but his help may cost her everything.
Sixteen tales by bestselling and award-winning authors that explore the Black experience through fantasy, science fiction, and magic.
With stories by: Elizabeth Acevedo, Amerie, Patrice Caldwell, Dhonielle Clayton, J. Marcelle Corrie, Somaiya Daud, Charlotte Nicole Davis, Justina Ireland, Alaya Dawn Johnson, Danny Lore, L. L. McKinney, Danielle Paige, Rebecca Roanhorse, Karen Strong, Ashley Woodfolk, and Ibi Zoboi.
Evoking Beyoncé's Lemonade for a teen audience, these authors who are truly Octavia Butler's heirs, have woven worlds to create a stunning narrative that centers Black women and gender nonconforming individuals. A Phoenix First Must Burn will take you on a journey from folktales retold to futuristic societies and everything in between. Filled with stories of love and betrayal, strength and resistance, this collection contains an array of complex and true-to-life characters in which you cannot help but see yourself reflected. Witches and scientists, sisters and lovers, priestesses and rebels: the heroines of A Phoenix First Must Burn shine brightly. You will never forget them.
Ara has always known the legend of the Loresmith: the blacksmith who served alongside the kings and queens of Saetlund, forging legendary weapons to arm warriors and protect the kingdom. She's been told it's her fate to inherit the title and become the next Loresmith. But since the monarchy's downfall in a vicious conquest years before, Ara has never truly believed she would be able to take up her duty.
But when the lost Princess Nimhea and Prince Eamon steal Ara from her quiet life with a mission to retake the throne and return Ara to her place as the Loresmith–Ara's whole world turns upside down.
Suddenly, Ara must leave her small mountain village and embark on a dangerous adventure where she will uncover new truths about her family's legacy, and even face the gods themselves. With a mysterious thief as an unexpected companion, and dark forces following their every move, Ara must use all her skills to forge the right path forward–for herself, her kingdom, and her heart.
A Wicked Magic by Sasha Laurens – Coming July 28
The Chilling Adventures of Sabrina meets The Craft when modern witches must save teens stolen by an ancient demon in this YA fantasy-thriller debut.
Dan and Liss are witches. The Black Book granted them that power. Harnessing that power feels good, especially when everything in their lives makes them feel powerless.
During a spell gone wrong, Liss's boyfriend is snatched away by an evil entity and presumed dead. Dan and Liss's friendship dies that night, too. How can they practice magic after the darkness that they conjured?
Months later, Liss discovers that her boyfriend is alive, trapped underground in the grips of an ancient force. She must save him, and she needs Dan and the power of The Black Book to do so. Dan is quickly sucked back into Liss's orbit and pushes away her best friend, Alexa. But Alexa has some big secrets she's hiding and her own unique magical disaster to deal with.
When another teenager disappears, the girls know it's no coincidence. What greedy magic have they awakened? And what does it want with these teens it has stolen?
After the events of Wicked Fox, Somin is ready to help her friends pick up the pieces of their broken lives and heal. But Jihoon is still grieving the loss of his grandmother, and Miyoung is distant as she grieves over her mother's death and learns to live without her fox bead. The only one who seems ready to move forward is their not-so-favorite dokkaebi, Junu.
Somin and Junu didn't exactly hit it off when they first met. Somin thought he was an arrogant self-serving, conman. Junu was, at first, amused by her hostility toward him until he found himself inexplicably drawn to her. Somin couldn't deny the heat of their attraction. But as the two try to figure out what could be between them, they discover their troubles aren't over after all. The loss of Miyoung's fox bead has caused a tear between the world of the living and the world of the dead, and ghosts are suddenly flooding the streets of Seoul. The only way to repair the breach is to find the missing fox bead or for Miyoung to pay with her life. With few options remaining, Junu has an idea but it might require the ultimate sacrifice. In usual fashion, Somin may have a thing or two to say about that.
Rebel Sisters by Tochi Onyebuchi – Coming November 17
In the epic, action-packed sequel to the "brilliant" (Booklist, starred review) novel War Girls, the battles are over, but the fight for justice has just begun.
It's been five years since the Biafran War ended. Ify is now nineteen and living where she's always dreamed–the Space Colonies. She is a respected, high-ranking medical officer and has dedicated her life to helping refugees like herself rebuild in the Colonies.
Back in the still devastated Nigeria, Uzo, a young synth, is helping an aid worker, Xifeng, recover images and details of the war held in the technology of destroyed androids. Uzo, Xifeng, and the rest of their team are working to preserve memories of the many lives lost, despite the government's best efforts to eradicate any signs that the war ever happened.
Though they are working toward common goals of helping those who suffered, Ify and Uzo are worlds apart. But when a mysterious virus breaks out among the children in the Space Colonies, their paths collide. Ify makes it her mission to figure out what's causing the deadly disease. And doing so means going back to the homeland she thought she'd left behind forever.
Shadow War by Lindsay Smith – Coming October 13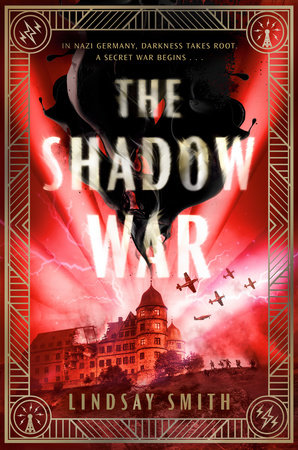 Inglourious Basterds meets Stranger Things in this dark and thrilling tale of power, shadow, and revenge set during World War II.
World War II is raging, and five teens are looking to make a mark. Daniel and Rebeka seek revenge against the Nazis who slaughtered their family; Simone is determined to fight back against the oppressors who ruined her life and corrupted her girlfriend; Phillip aims to prove that he's better than his worst mistakes; and Liam is searching for a way to control the portal to the shadow world he's uncovered, and the monsters that live within it–before the Nazi regime can do the same. When the five meet, and begrudgingly team up, in the forests of Germany, none of them knows what their future might hold.
As they race against time, war, and enemies from both this world and another, Liam, Daniel, Rebeka, Phillip, and Simone know that all they can count on is their own determination and will to survive. With their world turned upside down, and the shadow realm looming ominously large–and threateningly close–the course of history and the very fate of humanity rest in their hands. Still, the most important question remains: Will they be able to save it?
Stormbreak by Natalie C. Parker – Coming November 10
In this epic conclusion to the Seafire trilogy, which Booklist called "Mad Max by way of Davy Jones," Caledonia Styx will risk everything–her heart, her crew, and even her life–to defeat Lir and take back the Bullet Seas once and for all.
Aric Athair is dead. But the fight for the Bullet Seas is far from over. Caledonia's nemesis, Lir–the one responsible for destroying her family–has seized control of the warlord's army.
Caledonia and her crew have fled to Cloudbreak to prepare for an all-out war. And they are not the only ones. Rogue ships and even a few defecting Bullets show up to join their fight. But Lir always seems to be one step ahead of Caledonia, anticipating her every more as he secures the seas for himself.
With the fight growing desperate, Caledonia is forced to make an unlikely and unsteady alliance with a new enemy. It's a gamble that could cost her everything, but with the fate of the seas in her hands, Caledonia will do whatever it takes to win the war.
Prepare for the jaw-dropping finale of Sabaa Tahir's beloved New York Times bestselling An Ember in the Ashes fantasy series, and discover: Who will survive the storm?
Picking up just a few months after A Reaper at the Gates left off…
The long-imprisoned jinn are on the attack, wreaking bloody havoc in villages and cities alike. But for the Nightbringer, vengeance on his human foes is just the beginning.
At his side, Commandant Keris Veturia declares herself Empress, and calls for the heads of any and all who defy her rule. At the top of the list? The Blood Shrike and her remaining family.
Laia of Serra, now allied with the Blood Shrike, struggles to recover from the loss of the two people most important to her. Determined to stop the approaching apocalypse, she throws herself into the destruction of the Nightbringer. In the process, she awakens an ancient power that could lead her to victory–or to an unimaginable doom.
And deep in the Waiting Place, the Soul Catcher seeks only to forget the life–and love–he left behind. Yet doing so means ignoring the trail of murder left by the Nightbringer and his jinn. To uphold his oath and protect the human world from the supernatural, the Soul Catcher must look beyond the borders of his own land. He must take on a mission that could save–or destroy–all that he knows.