What's Happening
Let Reality TV Choose Your Next Read!
We know that there's no shame in bingeing on some reality tv, no matter how trashy it may be. But why not channel your reality TV picks when it comes to lining up your TBR list? Read on for books paired with a few of our favorite shows!
If you like Say Yes to the Dress…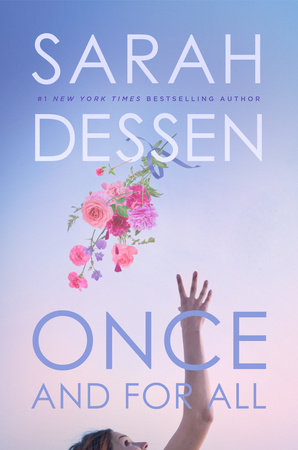 Is it really better to have loved and lost? We're not sure we have the answer to that question for you. But we do know that if you love all things bridal, chaotic, and romantic—Sarah Dessen's new #1 New York Times Bestseller is your dream come true…Go ahead, say I do.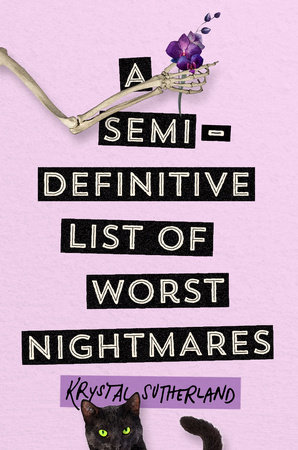 Obviously baked goods are not a nightmare. But A Semi-Definitive List of Worst Nightmares has everything you love about The Great British Bake Off. 1) Esther is a master baker. 2) Esther wears incredible clothes that you never expect. 3) The challenges in Esther's cursed life are very real. 4) Time is running out!
If you like Keeping Up with the Kardashians…
Twin witches Mardi and Molly Overbrook are a perfect pair for Kardashian fans. NOT because they're all witches. Seriously? Come on…Just like Mardi and Molly, the Kardashian-Jenners are straight-up magical. And even better, they can stir up drama better than Lord Disick and Khloe any day.
If you like Survivor…
These two sisters are already headed for disaster before they find themselves stranded on a tropical island with one very good looking boy. Add some sun, sand, and secrets—not even the best of the best contestants on Survivor could handle the heat. Summer is wrapping up ladies and gentlemen and this is the perfect book to send you on your way. Just remember, don't get burned.
If you like Project Runway…
If you like Project Runway, you either love seeing people's dreams come true—or you love watching them fight it out over tulle and sequins. Either way, if you love Project Runway, you will be obsessed with Charlie and John in The Fashion Committee. The two are pinned against each other in a fashion competition for a scholarship to the private art high school. This story also packs black and white art custom-created by fashion and beauty illustrator Soleil Ignacio. It is simply this season's must have.
For the thrill of adventure, you turn to The Amazing Race. To actually enjoy the amazing places they go, sit down with And We're Off as seventeen-year-old Nora's grandfather offers her an all-expenses-paid summer in Europe to immerse herself in art. And if you like the duo-dynamic in The Amazing Race, you'll be happy to hear Nora's critical mother is going with her. 13 Little Blue Envelopes meets Gilmore Girls meets The Amazing Race!
If you like The Bachelor…
Take The Bachelor and add a love spell cast in a cemetery at midnight on Friday the thirteenth. As Sam is looking for his own perfect ten, enter three seemingly perfect guys, all in pursuit of him. But is there even such a thing as perfection? If you've watched The Bachelor in Paradise, you already know the answer to that question. If you can be vulnerable enough to admit it—yes, there is and it is reality TV.