Reading Recs
31 Mystery Books That Will Keep You Guessing
There's nothing like the adrenaline rush of reading a mystery book, and we're here to tell you about 31 that will absolutely stump you. Read on for our list of favorite YA mysteries that are ANYTHING but elementary, my dear Watson.
Lying in the Deep by Diana Urban
Clue you'll love it: jealousy + love + betrayal, all set on a Semester at Sea-inspired cruise ship = a cast of suspicious characters who'll leave you guessing with every jaw-dropping twist!

The Counselors by Jessica Goodman
Clue you'll love it: three best friends, one elite summer camp, and the dark secrets that lead to a body in the lake. How could you resist?!
Clue you'll love it: Not only will you fall in love with every one of the Hollow sisters, but the answer to "Where did Grey Hollow go?" will haunt your nightmares for the rest of time.
Clue you'll love it: Dangerously competitive sisters, and a new star athlete in town that suddenly goes missing? Yup. You will love the twisty unfolding mystery around the Steckler sisters, and what they might do to stay on top.
Clue you'll love it: The other orphans say Margot is lucky. Lucky to survive the horrible accident that killed her family. Lucky to have her own room because she wakes up screaming every night. And finally, lucky to be chosen by a prestigious family to live at their remote country estate…until she meets Agatha.
Clue you'll love it: Not only will you be enthralled by the murder mystery set in New Orleans, but you won't be able to resist the swoony paranormal romance. Welcome to the Court of Lions!
You're So Dead by Ash Parsons
Clue you'll love it: It's hard to go wrong with a book about three friends who sneak themselves into an influencer festival on an island with a SERIAL KILLER on the loose.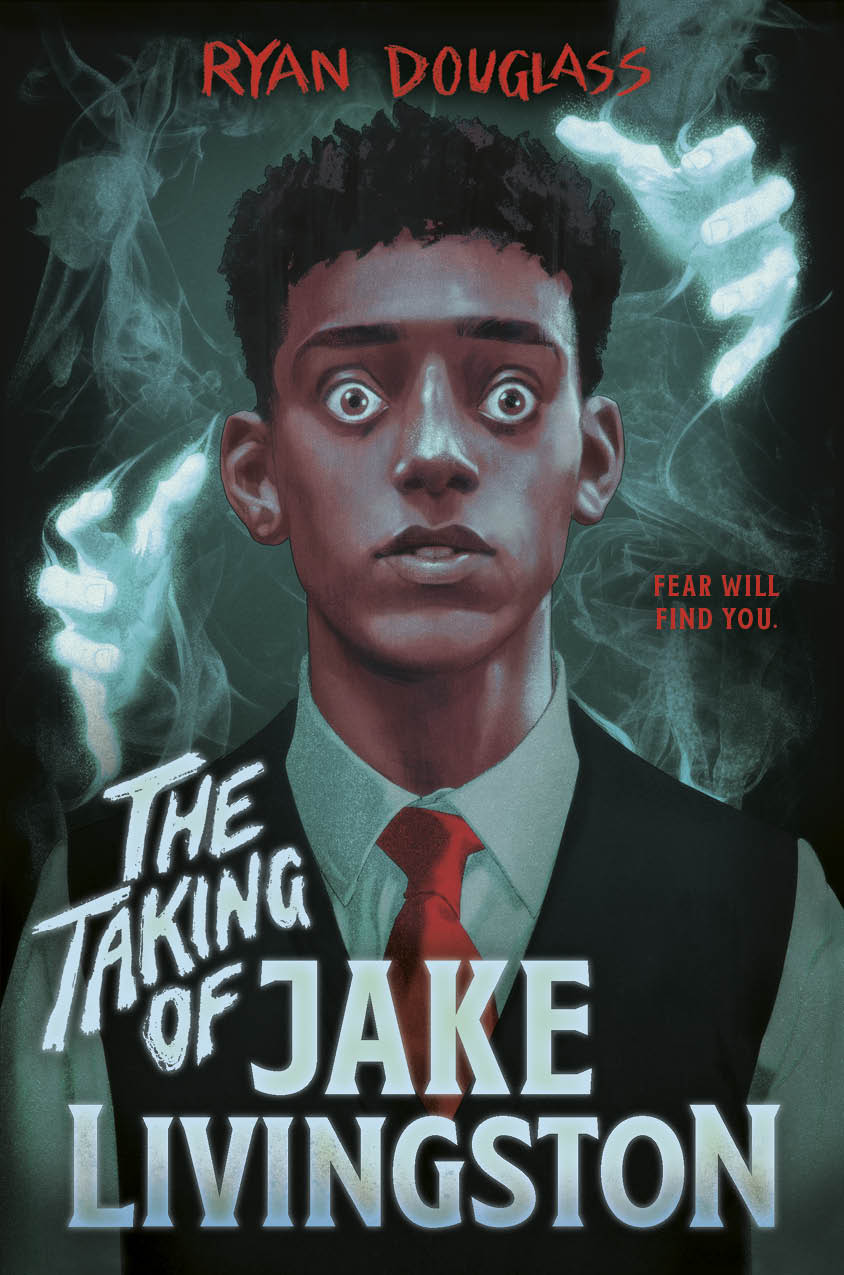 Clue you'll love it: Get Out meets Holly Jackson in this heart-stopping thriller where survival is not a guarantee.
Clue you'll love it: it's about the daughter of a horror film director who's not afraid of anything…until she gets to Harrow Lake, where he filmed his most notorious slasher film. This town is not alright.
Clue you'll love it: The author of There's Someone Inside Your House is back with a heart-stopping, gut-wrenching novel about friendship, survival, and navigating unmarked paths even as evil watches from the shadows.
Clue you'll love it: Everyone is talking about how incredibly intense the last few pages are, and once you pick it up and meet the Summer Children…you'll know why. Something VERY strange is happening in La Cachette.
Clue you'll love it: The Conjuring meets Sadie when seventeen-year-old podcaster Dare takes an internship in a haunted house and finds herself in a life-or-death struggle against an evil spirit.
The Corpse Queen by Heather M. Herrman 
Clue you'll love it: In this dark and twisty feminist historical mystery, a teenage girl starts a new life as a grave robber but quickly becomes entangled in a murderer's plans.
Clue you'll love it: At Bates Academy, the truth is something you make…not something that happened. And after Kay finds herself is in the crosshairs of a murder investigation, she'll do what it takes to survive.
Clue you'll love it: It's terrifying and eerie and oddly reminiscent of The Blair Witch Project. We may not recommend strolling down roads in the dead of night that only exist one day a year, but boy are they fun to read about.
Clue you'll love it: This addictive mystery about the Players, an elite group at Gold Coast prep school, and the dark secrets they're hiding just under the surface will have you guessing until the VERY last page.
Clue you'll love it: The plot twist is so shocking even the author didn't see it coming!
Clue you'll love it: supernatural + high stakes + one big question: is the fact that Cara's family becomes inexplicably accident-prone every October is a coincidence…or a curse?
Clue you'll love it: when Arman becomes the witness to something he can't define at a self-help retreat, he'll have to rely on the person he's always trusted the least: himself.
Clue you'll love it: this book follows seven horror buffs as their dream trip to a remote Romanian castle turns into a nightmare when they begin to be killed one by one. Need we say more?!
Clue you'll love it:How do you find someone you never really knew? Grace is missing. And Nora must find her way through the unspoken hurts and betrayals of the last two years to figure out what exactly happened to Grace, the girl she thought she knew.
Clue you'll love it: The Haunting of Hill House meets Knives Out in a bid for an inheritance that will leave Helen Vaughan either rich…or dead.
Clue you'll love it:Scream meets Happy Death Day. Get ready to relive one terrifying Halloween night over again as Alice races to find her sister's killer before the clock strikes midnight!
Clue you'll love it: mystery + theatre camp + lost memories.
Coming Soon
Threads That Bind by Kika Hatzopoulou – May 30
Clue you'll love it: It's a murder mystery set in a world where the children of the gods inherit their powers, and a descendant of the Greek Fates must solve a series of impossible murders to save her sisters!
The Legacies by Jessica Goodman – Coming July 25
Clue you'll love it: It's filled with backstabbing and blackmail, twisty secrets, and a dead body.
The Last Girls Standing by Jennifer Dugan – August 15
Clue you'll love it: it's a queer YA psychological thriller from the author of Some Girls Do!
Suddenly a Murder by Lauren Muñoz – September 5
Clue you'll love it: It's about seven friends throwing a 1920s–themed party, where it's all pretend…until one of them is murdered. 
Your Lonely Nights Are Over by Adam Sass – September 12
Clue you'll love it: Scream meets Clueless? Sign us up!
Bittersweet in the Hollow by Kate Pearsall – October 10
Clue you'll love it: it's dark and creepy set against a backdrop of Appalachian folklore.
Thin Air by Kellie M. Parker – October 17
Clue you'll love it: Eight hours. Twelve contestants. A flight none of them might survive.