Reading Recs
Summer Reading Recommendations for Your Shelf
Prepare your shelf! We've collected your perfect summer reading recommendation list, so let's get started!
For your June reading goals…
Aaron Stein used to think books were miracles. But not anymore. Even though he spends his days working in his family's secondhand bookstore, the only book Aaron can bear to read is one about the demise of the dinosaurs. It's a predicament he understands all too well, now that his brother and mom are gone and his friends have deserted him, leaving Aaron and his shambolic father alone in a moldering bookstore in a crusty mountain town where no one seems to read anymore.
So when Aaron sees the opportunity to sell the store, he jumps at it, thinking this is the only way out. But he doesn't account for Chad, a "best life" bro with a wheelchair and way too much optimism, or the town's out-of-work lumberjacks taking on the failing shop as their pet project. And he certainly doesn't anticipate meeting Hannah, a beautiful, brave musician who might possibly be the kind of inevitable he's been waiting for.
All of them will help Aaron to come to terms with what he's lost, what he's found, who he is, and who he wants to be, and show him that destruction doesn't inevitably lead to extinction; sometimes it leads to the creation of something entirely new.
Celebrated author Sarah Kuhn reinvents the modern fairy tale in this intensely personal yet hilarious novel of a girl whose search for a storybook ending takes her to unexpected places in both her beloved LA neighborhood and her own guarded heart.
If Rika's life seems like the beginning of a familiar fairy tale–being an orphan with two bossy cousins and working away in her aunts' business–she would be the first to reject that foolish notion. After all, she loves her family (even if her cousins were named after Disney characters), and with her biracial background, amazing judo skills and red-hot temper, she doesn't quite fit the princess mold.
All that changes the instant she locks eyes with Grace Kimura, America's reigning rom-com sweetheart, during the Nikkei Week Festival. From there, Rika embarks on a madcap adventure of hope and happiness–searching for clues that Grace is her long-lost mother, exploring Little Tokyo's hidden treasures with cute actor Hank Chen, and maybe…finally finding a sense of belonging.
But fairy tales are fiction and the real world isn't so kind. Rika knows she's setting herself up for disappointment, because happy endings don't happen to girls like her. Should she walk away before she gets in even deeper, or let herself be swept away?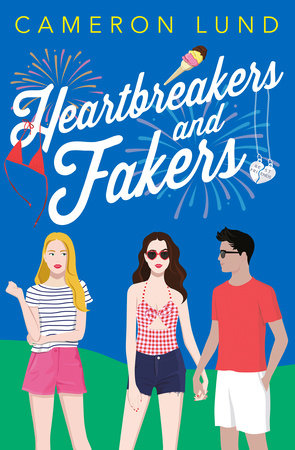 From the author of The Best Laid Plans comes another fresh voiced, hilarious rom-com perfect for fans of You Have a Match and The Rest of the Story.
Penny Harris just ruined her life.
As one of the most popular girls in school, she's used to being invited to every party, is dating the Jordan Parker, and can't wait to rule senior year with her best friend, Olivia. But when Penny wakes up on Jordan's lawn the morning after his first-day-of-summer bash, she knows something went terribly wrong the night before.
She kissed Kai Tanaka.
Kai, her long-time nemesis. Kai, Olivia's boyfriend. Penny can't figure out what could have inspired her to do it–she loves Jordan and she would never hurt Olivia–but one thing's for sure: freshly dumped, and out a best friend, the idyllic summer she pictured is over.
Despite the fact that Jordan seems to be seeking comfort (and a whole lot more) in Olivia, all Penny can think about is winning him back. Kai wants to save his relationship too, so they come up with a plan: convince their friends that they really do have feelings for each other. After all, everyone forgives a good love story, and maybe seeing Penny and Kai together will make Jordan and Olivia change their minds.
But as summer heats up, so does Penny and Kai's "relationship," and Penny starts to question whether she's truly faking it with Kai, if he's really as terrible as she always thought he was, and if the life she's fighting so hard to get back is the one she really wants.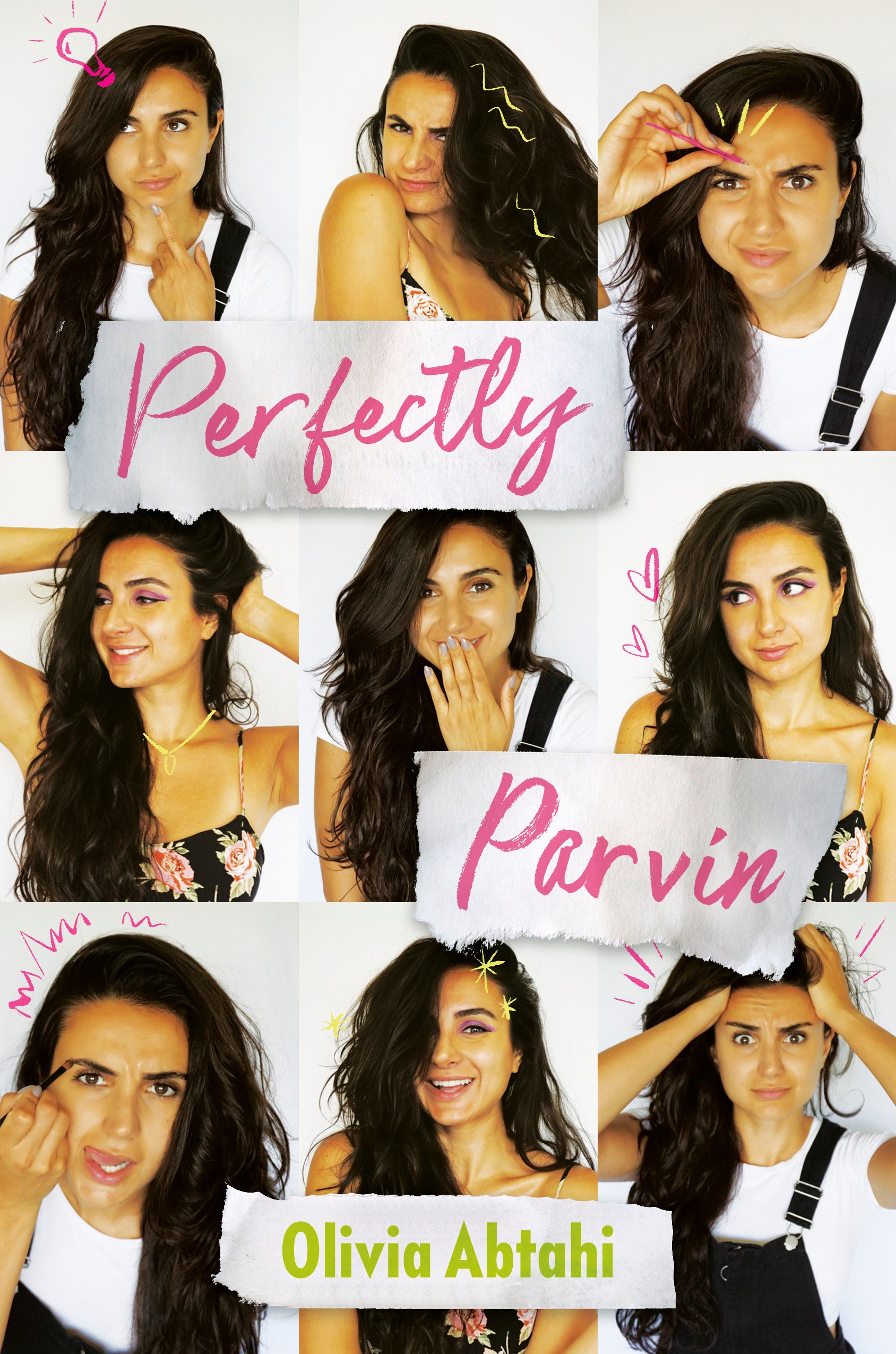 Fourteen-year-old Iranian-American Parvin Mohammadi sets out to win the ultimate date to homecoming in this heartfelt and outright hilarious debut.
Parvin Mohammadi has just been dumped–only days after receiving official girlfriend status. Not only is she heartbroken, she's humiliated. Enter high school heartthrob Matty Fumero, who just might be the smoking-hot cure to all her boy problems. If Parvin can get Matty to ask her to Homecoming, she's positive it will prove to herself and her ex that she's girlfriend material after all. There's just one problem: Matty is definitely too cool for bassoon-playing, frizzy-haired, Cheeto-eating Parvin. Since being herself hasn't worked for her in the past (see aforementioned dumping), she decides to start acting like the women in her favorite rom-coms. Those women aren't loud, they certainly don't cackle when they laugh, and they smile much more than they talk.
But Parvin discovers that being a rom-com dream girl is much harder than it looks. Also hard? The parent-mandated Farsi lessons. A confusing friendship with a boy who's definitely not supposed to like her. And hardest of all, the ramifications of the Muslim ban on her family in Iran. Suddenly, being herself has never been more important.
Olivia Abtahi's debut is as hilarious as it is heartfelt–a delightful tale where, amid the turmoil of high school friendships and crushes, being yourself is always the perfect way to be.

Love, Simon meets Bend It Like Beckham in this feel-good contemporary romance about a trans athlete who must decide between fighting for his right to play and staying stealth.
Fifteen-year-old Spencer Harris is a proud nerd, an awesome big brother, and a David Beckham in training. He's also transgender. After transitioning at his old school leads to a year of isolation and bullying, Spencer gets a fresh start at Oakley, the most liberal private school in Ohio.
At Oakley, Spencer seems to have it all: more accepting classmates, a decent shot at a starting position on the boys' soccer team, great new friends, and maybe even something more than friendship with one of his teammates. The problem is, no one at Oakley knows Spencer is trans—he's passing.
But when a discriminatory law forces Spencer's coach to bench him, Spencer has to make a choice: cheer his team on from the sidelines or publicly fight for his right to play, even though it would mean coming out to everyone—including the guy he's falling for.
You're So Dead by Ash Parsons – Coming June 15!
A hilarious Agatha Christie-inspired YA thriller-comedy about three best friends who sneak into an influencers-only festival event (gone wrong), only to discover a killer is in their midst–and they have to uncover the truth and solve the mystery before it's too late. Perfect for fans of One of Us Is Lying and Truly Devious.
Plum Winter has always come in second to her sister, the unbelievably cool, famous influencer Peach Winter. And when Peach is invited to an all-expenses-paid trip to a luxurious art-and-music festival for influencers on a private island in the Caribbean, Plum decides it's finally her time to shine. So she intercepts the invite–and asks her two best friends, Sofia and Marlowe, to come along to the fest with her. It'll be a spring break they'll never forget.
But when Plum and her friends get to the island, it's not anything like it seemed in the invite. The island is run-down, creepy, and there doesn't even seem to be a festival–it's just seven other quasi-celebrities and influencers, and none of the glitz and glamour she expected. Then people start to die…
Plum and her friends soon realize that someone has lured each of them to the "festival" to kill them. Someone has a vendetta against every person on the island–and no one is supposed to leave alive. So, together, Plum, Sofia, and Marlowe will do whatever it takes to unravel the mystery of the killer, and fight to save themselves and as many influencers as they can, before it's too late.
In this sequel to The Kinder Poison—which People magazine proclaimed a "delicious high-stakes adventure"—the magical kingdom of Orkena is on the brink of war, and the only person who can save it is Zahru, the girl they once doomed to death.
After surviving the Crossing, Zahru has sworn off adventures. While Crown Prince Jet navigates the looming threat of war, she's content to simply figure out what the future holds for them. But they're dealt a devastating blow when prince Kasta returns with a shocking claim: he's the true winner of the Crossing and the rightful heir, and he bears the gods' mark as proof. Even more surprising—he's not the only one.
Somehow, Zahru possesses the very same mark, giving her equal right to the throne. The last thing she wants is to rule beside her would-be executioner, but she can't let Orkena fall into his merciless hands. So Zahru, Jet, and their allies must race against the clock to find a way to stop Kasta, because once he's crowned, there's no telling what horrors he'll unleash to win the war.
Zahru will do whatever it takes to keep Kasta from taking the throne…but to stop a villain, is she willing to become one herself?
Perfect for fans of Morgan Matson and Ruta Sepetys, this sweet, summery romance set in Nantucket follows seventeen-year-old Abby Schoenberg as she uncovers a secret about her grandmother's life during WWII.
Seventeen-year-old Abby Schoenberg isn't exactly looking forward to the summer before her senior year. She's just broken up with her first boyfriend and her friends are all off in different, exciting directions for the next three months. Abby needs a plan–an adventure of her own. Enter: the letters.
They show up one rainy day along with the rest of Abby's recently deceased grandmother's possessions. And these aren't any old letters; they're love letters. Love letters from a mystery man named Edward. Love letters from a mansion on Nantucket. Abby doesn't know much about her grandmother's past. She knows she was born in Germany and moved to the US when she was five, fleeing the Holocaust. But the details are either hazy or nonexistent; and these letters depict a life that is a bit different than the quiet one Abby knows about.
And so, Abby heads to Nantucket for the summer to learn more about her grandmother and the secrets she kept. But when she meets Edward's handsome grandson, who wants to stop her from investigating, things get complicated. As Abby and Noah grow closer, the mysteries in their families deepen, and they discover that they both have to accept the burdens of their pasts if they want the kinds of futures they've always imagined.
For your July reading goals…
Shaun of the Dead meets Dumplin' in this bitingly funny YA thriller about a kickass group of teens battling a ravenous group of zombies.
In the next few hours, one of three things will happen.
1–We'll be rescued (unlikely)
2–We'll freeze to death (maybe)
3–We'll be eaten by thin and athletic zombies (odds: excellent)
Vivian Ellenshaw is fat, but she knows she doesn't need to lose weight, so she's none too happy to find herself forced into a weight-loss camp's van with her ex-best friend, Allie, a meathead jock who can barely drive, and the camp owner's snobby son. And when they arrive at Camp Featherlite at the start of the worst blizzard in the history of Flagstaff, Arizona, it's clear that something isn't right.
Vee barely has a chance to meet the other members of her pod, all who seem as unhappy to be at Featherlite as she does, when a camper goes missing down by the lake. Then she spots something horrifying outside in the snow. Something…that isn't human. Plus, the camp's supposed "miracle cure" for obesity just seems fishy, and Vee and her fellow campers know they don't need to be cured. Of anything.
Even worse, it's not long before Camp Featherlite's luxurious bungalows are totally overrun with zombies. What starts out as a mission to unravel the camp's secrets turns into a desperate fight for survival–and not all of the Featherlite campers will make it out alive.
A satirical blend of horror, body positivity, and humor, Kelly deVos's witty, biting novel proves that everyone deserves to feel validated, and taking down the evil enterprise determined to dehumanize you is a good place to start.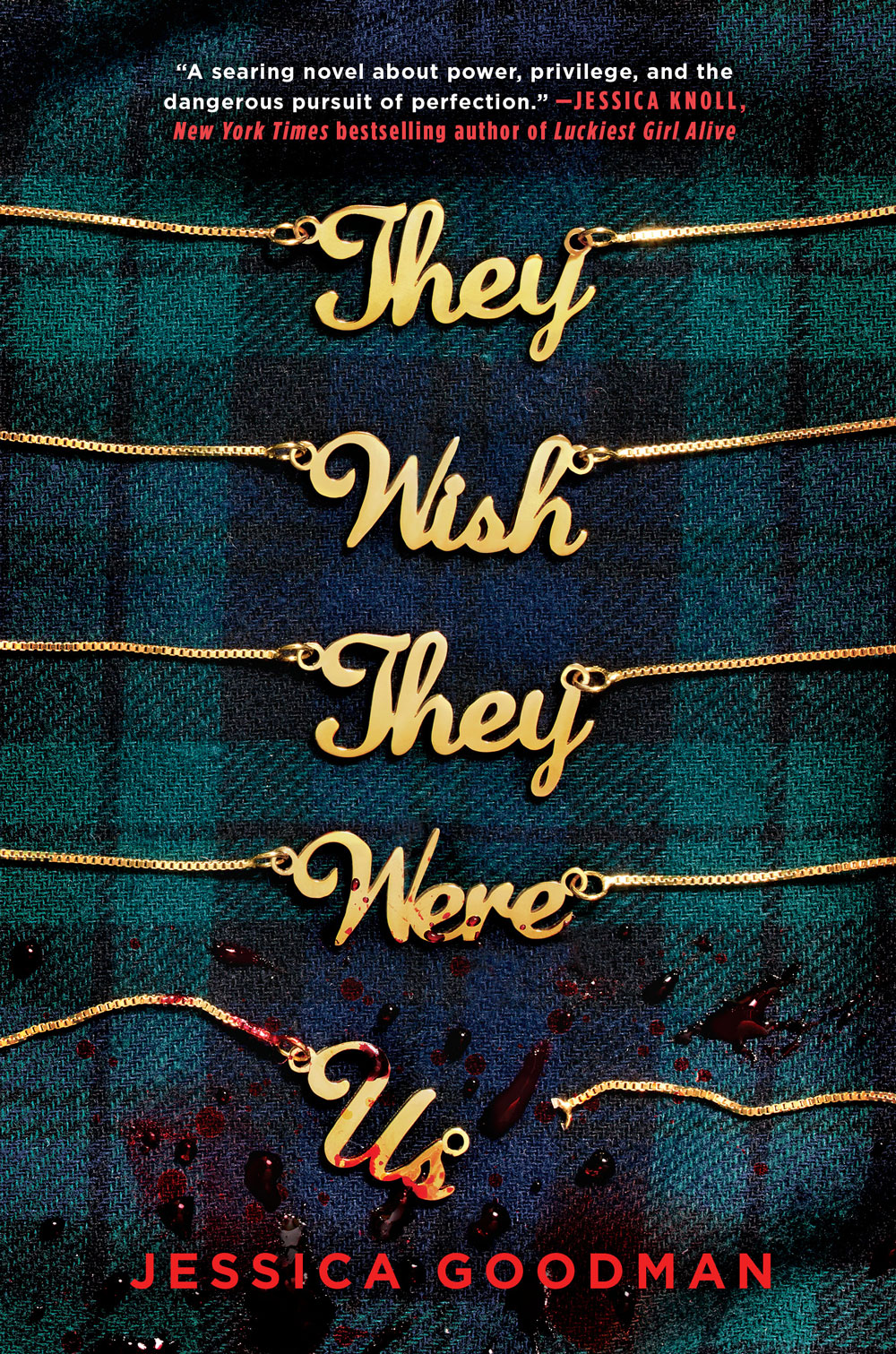 In Gold Coast, Long Island, everything from the expensive downtown shops to the manicured beaches, to the pressed uniforms of Jill Newman and her friends, looks perfect. But as Jill found out three years ago, nothing is as it seems.
Freshman year Jill's best friend, the brilliant, dazzling Shaila Arnold, was killed by her boyfriend. After that dark night on the beach, Graham confessed, the case was closed, and Jill tried to move on.
Now, it's Jill's senior year and she's determined to make it her best yet. After all, she's a senior and a Player–a member of Gold Coast Prep's exclusive, not-so-secret secret society. Senior Players have the best parties, highest grades and the admiration of the entire school. This is going to be Jill's year. She's sure of it.
But when Jill starts getting texts proclaiming Graham's innocence, her dreams of the perfect senior year start to crumble. If Graham didn't kill Shaila, who did? Jill vows to find out, but digging deeper could mean putting her friendships, and her future, in jeopardy.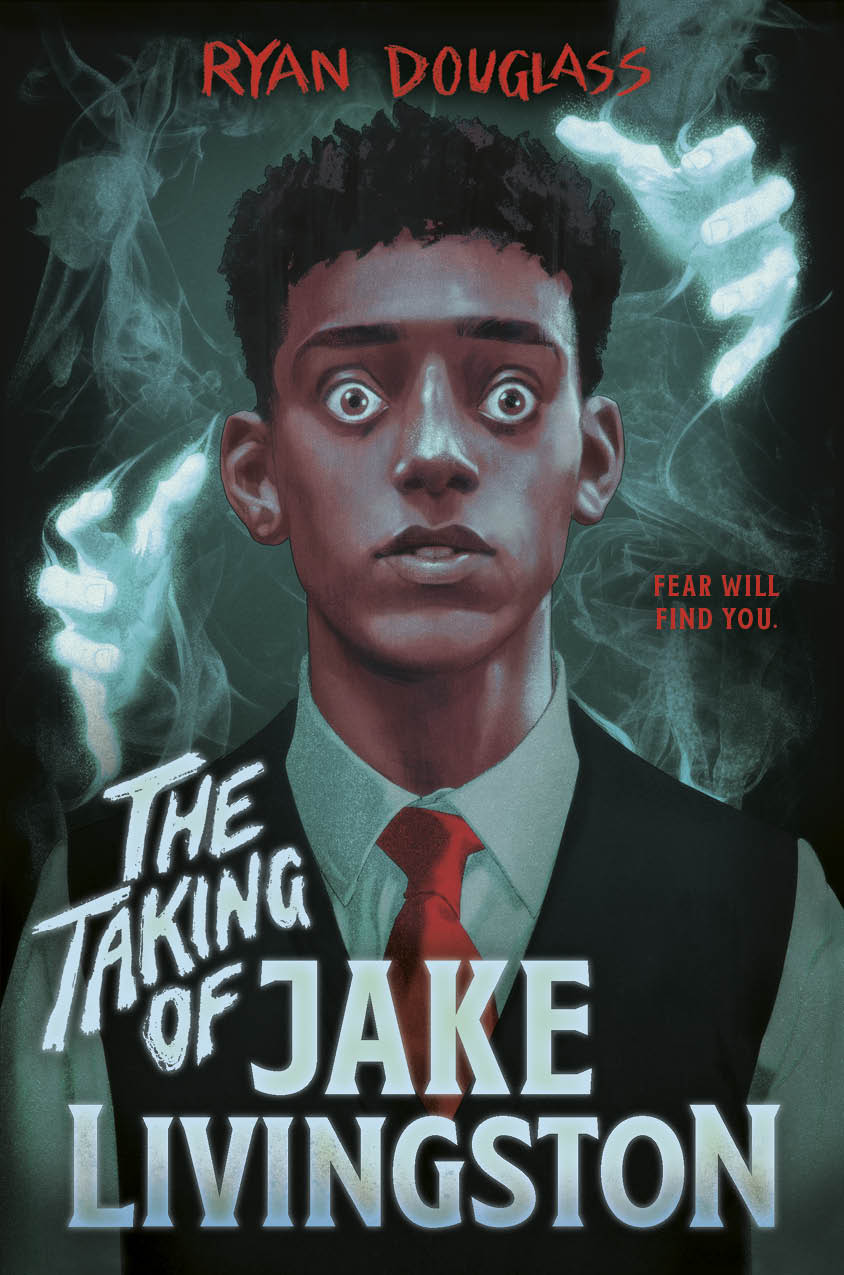 Get Out meets Danielle Vega in this YA social thriller where survival is not a guarantee.
Sixteen-year-old Jake Livingston sees dead people everywhere. But he can't decide what's worse: being a medium forced to watch the dead play out their last moments on a loop or being at the mercy of racist teachers as one of the few Black students at St. Clair Prep. Both are a living nightmare he wishes he could wake up from. But things at St. Clair start looking up with the arrival of another Black student–the handsome Allister–and for the first time, romance is on the horizon for Jake.
Unfortunately, life as a medium is getting worse. Though most ghosts are harmless and Jake is always happy to help them move on to the next place, Sawyer Doon wants much more from Jake. In life, Sawyer was a troubled teen who shot and killed six kids at a local high school before taking his own life. Now he's a powerful, vengeful ghost and he has plans for Jake. Suddenly, everything Jake knows about dead world goes out the window as Sawyer begins to haunt him. High school soon becomes a different kind of survival game–one Jake is not sure he can win.
From the New York Times bestselling author of Frankly in Love comes a moving young adult novel about friendship, identity, and acceptance. Perfect for fans of John Green and To All the Boys I've Love Before.
When Sunny meets Cirrus, he can't believe how cool and confident she is. So when Cirrus mistakenly thinks Sunny plays guitar, he accidentally winds up telling her he's the front man of a rock band.
Before he knows it, Sunny is knee-deep in the lie: He gets his best friends to form a fake band with him and starts dressing like a rock star. But no way can he trick this amazing girl into thinking he's cool, right?
Just when Sunny is about to come clean, Cirrus asks to see them play sometime. Gulp.
Now there's only one thing to do: Fake it till you make it.
Game of Thrones meets An Ember in the Ashes in the second book in this action-packed fantasy from Andrea Robertson, the internationally bestselling author of the Nightshade series.
Ara has taken up her mantle as the Loresmith–but her journey is far from over. After suffering betrayals and losses, Ara, Nimhea, Lahvja, and Teth must try to come together and find the Loreknights across the kingdom. The Loreknights are their only hope in overthrowing the evil Vokkans and putting Nimhea on the throne for good. But their journey will put Ara and her companions in grave danger–from the endless pursuit of the Vokkans to perilous encounters with the gods, and the near impossible trials they face along the way–will they be able to survive long enough to help the rebellion?
And through it all the Vokkans are expanding their reach throughout Saetlund, putting everyone Ara and her friends love at risk. Only Ara can forge a way forward, take up her powers, and fight to change the world–no matter what it costs.
From internationally bestselling author Andrea Roberston comes the second book in a gorgeously written new fantasy series perfect for readers of Leigh Bardugo's Grishaverse or Sabaa Tahir's An Ember in the Ashes series.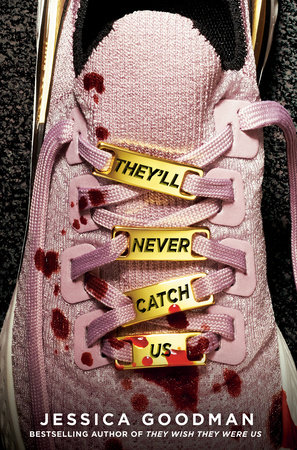 From rising star Jessica Goodman, author of They Wish They Were Us, comes a new fast-paced thriller about two sisters vying for the top spot on their cross-country team–the only way out of their stifling small town. But their dreams are suddenly thrown into peril when a new girl threatens to take away everything they've worked for… until she disappears.
Stella and Ellie Steckler are only a year apart, but their different personalities make their relationship complicated. Stella is single-minded, driven, and she keeps to herself. Cross-country running is her life and she won't let anything get in the way of being the best. Her sister Ellie is a talented runner too, but she also lets herself have fun. She has friends. She goes to parties. She has a life off the course.
The sisters do have one thing in common, though: the new girl, Mila Keene. Both Stecklers' lives are upended when Mila comes to town. Mila was the top runner on her team back home and at first, Ellie and Stella view her as a threat. But soon Ellie can't help but be drawn to her warm, charming personality. After her best friend moved away and her first boyfriend betrayed her, Ellie's been looking for a friend. In a moment of weakness, she even shares her darkest secret with Mila. For her part, Stella finds herself noticing the ways she and Mila are similar. Mila is smart and strong–she's someone Stella can finally connect with. As the two get closer, Stella becomes something she vowed she'd never be: distracted.
With regionals approaching and college scouts taking notice, the pressure is on. Each girl has their future on the line and they won't let friendships get in their way. But then, suddenly, Mila goes out on a training run and never returns. No one knows what happened, but all eyes are on the Steckler sisters.
For your August reading goals…
Curses by Lish McBride – Coming July 20!
Merit Cravan refused to fulfill her obligation to marry a prince, leading to a fairy godling's curse. She will be forced to live as a beast forever, unless she agrees to marry a man of her mother's choosing before her eighteenth birthday.
Tevin Dumont has always been a pawn in his family's cons. The prettiest boy in a big family, his job is to tempt naïve rich girls to abandon their engagements, unless their parents agree to pay him off. But after his mother runs afoul of the beast, she decides to trade Tevin for her own freedom.
Now, Tevin and Merit have agreed that he can pay off his mother's debt by using his con-artist skills to help Merit find the best match . . . but what if the best match is Tevin himself?
From Los Angeles Times Book Prize Award winner and Edgar Award nominee Malla Nunn comes a stunning portrait of a family divided and a powerful story of how friendship saves and heals.
When Amandla wakes up on her fifteenth birthday, she knows it's going to be one of her mother's difficult days. Her mother has had another vision. This one involves Amandla wearing a bedsheet loosely stitched as a dress. An outfit, her mother says, is certain to bring Amandla's father back home, as if he were the prince and this was the fairytale ending their family was destined for. But in truth, Amandla's father has long been gone–since before Amandla was born–and even her mother's memory of him is hazy. In fact, many of her mother's memories from before Amandla was born are hazy. It's just one of the many reasons people in Sugar Town give them strange looks–that and the fact her mother is white and Amandla is Black.
When Amandla finds a mysterious address in the bottom of her mother's handbag along with a large amount of cash, she decides it's finally time to get answers about her mother's life. What she discovers will change the shape and size of her family forever. But with her best friends at her side, Amandla is ready to take on family secrets and the devil himself. These Sugar Town queens are ready to take over the world to expose the hard truths of their lives.
Twenty stand-alone short stories, essays, poems, and more from celebrated and award-winning authors make up this YA anthology that explores the Mexican American experience. With works by Francisco X. Stork, Guadalupe Garcia McCall, David Bowles, Rubén Degollado, e.E. Charlton-Trujillo, Diana López, Xavier Garza, Trinidad Gonzales, Alex Temblador, Aida Salazar, Guadalupe Ruiz-Flores, Sylvia Sánchez Garza, Dominic Carrillo, Angela Cervantes, Carolyn Dee Flores, René Saldaña Jr., Justine Narro, Daniel García Ordáz, and Anna Meriano.
In this mixed-media collection of short stories, personal essays, poetry, and comics, this celebrated group of authors share the borders they have crossed, the struggles they have pushed through, and the two cultures they continue to navigate as Mexican Americans. Living Beyond Borders is at once an eye-opening, heart-wrenching, and hopeful love letter from the Mexican American community to today's young readers.
A powerful exploration of what it means to be Mexican American.
Devil in the Device by Lora Beth Johnson – Coming August 24!
The thrilling, much-anticipated conclusion to Lora Beth Johnson's Goddess in the Machine duology.
Zhade's power might be going to his head.
Newly on the throne, he's still getting used to wearing Maret's face, but he can't deny that the influence it affords him has its perks. So when the magic of Eerensed starts to turn deadly, Zhade must master the Crown if he's going to save his people, and Tsurina's destructive plans for Eerensed aren't going to make that easy. Worse, he's starting to see her point.
Andra is underground.
Assumed dead by the people of Eerensed, she must stay hidden in the city's depths if she's going to live long enough to build the rocket that will finally save the colonists from this dying planet. But when Andra hears voices urging her to destroy everything, she starts to dig deeper into her subconcious. What she finds leads her to question whether she's destined to be a savior after all.
Battling the dangerous forces buried within their minds, Andra and Zhade will have to find a way to work together before two power-hungry leaders and a deadly swarm of rogue technology destroy humanity for good.

Lora Beth Johnson delivers a stunning conclusion to the Goddess in the Machine duology with this brilliant novel. Part political conspiracy, part technological thriller, its deeply emotional core deftly explores what it means to be human, and how to hold on when everything seems lost.
Edie In Between by Laura Sibson – Coming August 24!

A modern-day Practical Magic about love, loss, and embracing the mystical.
It's been one year since Edie's mother died. But her ghost has never left.
According to her GG, it's tradition that the dead of the Mitchell family linger with the living. It's just as much a part of a Mitchell's life as brewing healing remedies or talking to plants. But Edie, whose pain over losing her mother is still fresh, has no interest in her family's legacy as local "witches."
When her mother's teenage journal tumbles into her life, her family's mystical inheritance becomes once and for all too hard to ignore. It takes Edie on a scavenger hunt to find objects that once belonged to her mother, each one imbued with a different memory. Every time she touches one of these talismans, it whisks her to another entry inside the journal–where she watches her teenage mom mourn, love, and hope just as Edie herself is now doing.
But as Edie discovers, there's a dark secret behind her family's practice that she's unwittingly released. She'll have to embrace–and master–the magic she's always rejected…before it consumes her.
Tinged with a sweet romance with the spellbinding Rhia, who works at the local occult shop, Edie in Between delivers all the cozy magic a budding young witch finding her way in the world needs.
A teen girl disappears from her small town deep in the bayou, where magic festers beneath the surface of the swamp like water rot, in this chilling debut supernatural thriller for fans of Natasha Preston, Karen McManus, and Rory Power.
La Cachette, Louisiana, is the worst place to be if you have something to hide.
This tiny town, where seventeen-year-old Grey spends her summers, is the self-proclaimed Psychic Capital of the World—and the place where Elora Pellerin, Grey's best friend, disappeared six months earlier.
Grey can't believe that Elora vanished into thin air any more than she can believe that nobody in a town full of psychics knows what happened. But as she digs into the night that Elora went missing, she begins to realize that everybody in town is hiding something—her grandmother Honey; her childhood crush Hart; and even her late mother, whose secrets continue to call to Grey from beyond the grave.
When a mysterious stranger emerges from the bayou—a stormy-eyed boy with links to Elora and the town's bloody history—Grey realizes that La Cachette's past is far more present and dangerous than she'd ever understood. Suddenly, she doesn't know who she can trust. In a town where secrets lurk just below the surface, and where a murderer is on the loose, nobody can be presumed innocent—and La Cachette's dark and shallow lies may just rip the town apart.
New from bestselling author Stephanie Perkins, and the perfect companion to her New York Times bestseller There's Someone Inside Your House, soon to be a Netflix feature.
Bears aren't the only predators in these woods.
Best friends Neena and Josie spent high school as outsiders, but at least they had each other. Now, with college and a two-thousand-mile separation looming on the horizon, they have one last chance to be together—a three-day hike deep into the woods of the Pisgah National Forest.
Simmering tensions lead to a detour off the trail and straight into a waking nightmare … and then into something far worse. Something that will test them in horrifying ways.
Stephanie Perkins, the bestselling author of There's Someone Inside Your House, returns with a heart-stopping, gut-wrenching novel about friendship, survival, and navigating unmarked paths even as evil watches from the shadows.

Meet the Flyy Girls. The group of girls who seem like they can get away with anything. Veteran author Ashley Woodfolk pens a gorgeous and dynamic series of four Harlem high-schoolers, each facing a crossroads of friendship, family, and love.
Tobyn Wolfe knows she's destined to be a rock star. She sings, she dances, and she's got that "It" factor. Her dreams are even closer within her reach when she meets Maybe Someday–an incredible all-female band–during a night out with her older sister, Devyn. Joining their band would be the perfect way to show off her amazing vocals. It's too bad her mom can't see this. She wants Tobyn to go to college and become a serious musician, not follow in Devyn's footsteps and wind up a struggling artist. Can Tobyn prove to her mom that she knows what's best, or will her dreams end up becoming a horrible nightmare?
With simply stated text and compelling characters, Flyy Girls is a series that's perfect for readers of any level.
Happy Pride Month! Need some reading recommendations to celebrate? We got you!