Reading Recs
Time for Halloween books! Make sure to add these 21 wicked reads to your list!
Halloween is almost upon us, and we are HERE with your perfect list of Halloween books. Whether you're looking for ghosts, monsters, or a good ol' classic slasher, here are 21 wicked reads GUARANTEED to get you in the Halloween spirit!
Pssst! And you can enter to WIN THEM ALL at the bottom of this post!
New from bestselling author Stephanie Perkins, and the perfect companion to her New York Times bestseller There's Someone Inside Your House, coming to Netflix October 6!
"The scares here are authentic, and the details meticulous, driven by a smart, distinct narrative voice. Hand this to fans of the film Midsommar who will delight in the eerie world building, the disintegration and rebuilding of interpersonal relationships, and the unseen forces of evil that threaten to break two friends apart." –Booklist
Bears aren't the only predators in these woods.
Best friends Neena and Josie spent high school as outsiders, but at least they had each other. Now, with college and a two-thousand-mile separation looming on the horizon, they have one last chance to be together—a three-day hike deep into the woods of the Pisgah National Forest.
Simmering tensions lead to a detour off the trail and straight into a waking nightmare … and then into something far worse. Something that will test them in horrifying ways.
Stephanie Perkins, the bestselling author of There's Someone Inside Your House, returns with a heart-stopping, gut-wrenching novel about friendship, survival, and navigating unmarked paths even as evil watches from the shadows.

Now a Netflix Feature Film!
It's been almost a year since Makani Young came to live with her grandmother and she's still adjusting to her new life in rural Nebraska. Then, one by one, students at her high school begin to die in a series of gruesome murders, each with increasing and grotesque flair.
As the body count rises and the terror grows closer, can Makani survive the killer's twisted plan?

Get Out meets Holly Jackson in this YA social thriller where survival is not a guarantee.
Sixteen-year-old Jake Livingston sees dead people everywhere. But he can't decide what's worse: being a medium forced to watch the dead play out their last moments on a loop or being at the mercy of racist teachers as one of the few Black students at St. Clair Prep. Both are a living nightmare he wishes he could wake up from. But things at St. Clair start looking up with the arrival of another Black student—the handsome Allister—and for the first time, romance is on the horizon for Jake.
Unfortunately, life as a medium is getting worse. Though most ghosts are harmless and Jake is always happy to help them move on to the next place, Sawyer Doon wants much more from Jake. In life, Sawyer was a troubled teen who shot and killed six kids at a local high school before taking his own life. Now he's a powerful, vengeful ghost and he has plans for Jake. Suddenly, everything Jake knows about dead world goes out the window as Sawyer begins to haunt him. High school soon becomes a different kind of survival game—one Jake is not sure he can win.

A teen girl disappears from her small town deep in the bayou, where magic festers beneath the surface of the swamp like water rot, in this chilling debut supernatural thriller for fans of Natasha Preston, Karen McManus, and Rory Power.
La Cachette, Louisiana, is the worst place to be if you have something to hide.
This tiny town, where seventeen-year-old Grey spends her summers, is the self-proclaimed Psychic Capital of the World—and the place where Elora Pellerin, Grey's best friend, disappeared six months earlier.
Grey can't believe that Elora vanished into thin air any more than she can believe that nobody in a town full of psychics knows what happened. But as she digs into the night that Elora went missing, she begins to realize that everybody in town is hiding something—her grandmother Honey; her childhood crush Hart; and even her late mother, whose secrets continue to call to Grey from beyond the grave.
When a mysterious stranger emerges from the bayou—a stormy-eyed boy with links to Elora and the town's bloody history—Grey realizes that La Cachette's past is far more present and dangerous than she'd ever understood. Suddenly, she doesn't know who she can trust. In a town where secrets lurk just below the surface, and where a murderer is on the loose, nobody can be presumed innocent—and La Cachette's dark and shallow lies may just rip the town apart.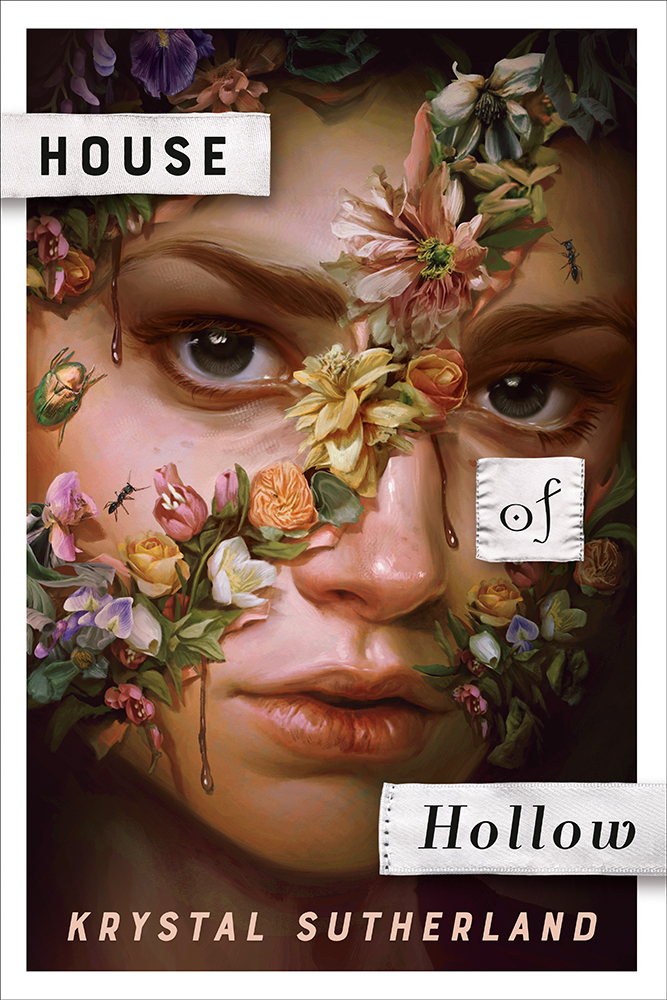 A dark, twisty modern fairytale where three sisters discover they are not exactly all that they seem and evil things really do go bump in the night.
Iris Hollow and her two older sisters are unquestionably strange. Ever since they disappeared on a suburban street in Scotland as children only to return a month a later with no memory of what happened to them, odd, eerie occurrences seem to follow in their wake. And they're changing. First, their dark hair turned white. Then, their blue eyes slowly turned black. They have insatiable appetites yet never gain weight. People find them disturbingly intoxicating, unbearably beautiful, and inexplicably dangerous.
But now, ten years later, seventeen-year-old Iris Hollow is doing all she can to fit in and graduate high school on time–something her two famously glamourous globe-trotting older sisters, Grey and Vivi, never managed to do. But when Grey goes missing without a trace, leaving behind bizarre clues as to what might have happened, Iris and Vivi are left to trace her last few days. They aren't the only ones looking for her though. As they brush against the supernatural they realize that the story they've been told about their past is unraveling and the world that returned them seemingly unharmed ten years ago, might just be calling them home.

From rising star Jessica Goodman, author of They Wish They Were Us, comes a new fast-paced thriller about two sisters vying for the top spot on their cross-country team—until a teammate's disappearance throws their lives off course.

Stella and Ellie Steckler are only a year apart, but their different personalities make their relationship complicated. Stella is single-minded, driven, and she keeps to herself. Cross-country running is her life and she won't let anything get in the way of being the best. Her sister Ellie is a talented runner too, but she also lets herself have fun. She has friends. She goes to parties. She has a life off the course.
The sisters do have one thing in common, though: the new girl, Mila Keene. Both Stecklers' lives are upended when Mila comes to town. At first, Ellie and Stella view the new star athlete as a threat. But soon Ellie can't help but be drawn to her warm, charming personality. After her best friend moved away and her first boyfriend betrayed her, Ellie's been looking for a friend to share her secrets. Stella finds herself noticing the ways she and Mila are similar. Mila is smart and strong–she's someone Stella can finally connect with. As the two get closer, Stella becomes something she vowed she'd never be: distracted.
With regionals approaching and college scouts taking notice, the pressure is on. Each girl has their future on the line and they won't let friendships get in their way. But then, suddenly, Mila goes out on a training run and never returns. No one knows what happened, but all eyes are on the Steckler sisters.

In this dark and twisty feminist historical mystery, a teenage girl starts a new life as a grave robber but quickly becomes entangled in a murderer's plans.
Soon after her best friend Kitty mysteriously dies, orphaned seventeen-year-old Molly Green is sent away to live with her "aunt." With no relations that she knows of, Molly assumes she has been sold as a maid for the price of an extra donation in the church orphanage's coffers. Such a thing is not unheard of. There are only so many options for an unmarried girl in 1850s Philadelphia. Only, when Molly arrives, she discovers her aunt is very much real, exceedingly wealthy, and with secrets of her own. Secrets and wealth she intends to share—for a price.
Molly's estranged aunt Ava, has built her empire by robbing graves and selling the corpses to medical students who need bodies to practice surgical procedures. And she wants Molly to help her procure the corpses. As Molly learns her aunt's trade in the dead of night and explores the mansion by day, she is both horrified and deeply intrigued by the anatomy lessons held at the old church on her aunt's property. Enigmatic Doctor LaValle's lessons are a heady mixture of knowledge and power and Molly has never wanted anything more than to join his male-only group of students. But the cost of inclusion is steep and with a murderer loose in the city, the pursuit of power and opportunity becomes a deadly dance.

The Conjuring meets Sadie in this queer ghost story, when seventeen-year-old podcaster Dare finds herself in a life-or-death struggle against an evil spirit.
Dare Chase doesn't believe in ghosts. But as the host of Attachments, her brand-new paranormal investigation podcast, she knows to keep her doubts to herself if she wants to win over listeners.
Her first season's subject is the Arrington Estate—a sprawling manor rumored to be haunted by the spirit of Atheleen Bell, who drowned in its lake almost thirty years ago. Dare's more interested in investigating the suspicious circumstances of Atheleen's death, which she thinks point to a decades-old murder, not something supernatural.
But Arrington is full of surprises. As Dare is drawn deeper into the mysteries of the estate, she'll have to rethink the boundaries of what is possible. Because if something is lurking in the lake…it might not be willing to let her go.

The epic conclusion to the #1 bestselling Miss Peregrine's Peculiar Children series by Ransom Riggs.
Jacob and his friends will face deadly enemies and race through history's most dangerous loops in this thrilling page-turner. The Desolations of Devil's Acre is the newest installment, and final adventure, in the beloved Miss Peregrine's Peculiar Children series.

The last thing Jacob Portman saw before the world went dark was a terrible, familiar face.
Suddenly, he and Noor are back in the place where everything began—his grandfather's house. Jacob doesn't know how they escaped from V's loop to find themselves in Florida. But he does know one thing for certain: Caul has returned.
After a narrow getaway from a blood- thirsty hollow, Jacob and Noor reunite with Miss Peregrine and the peculiar children in Devil's Acre. The Acre is being plagued by desolations—weather fronts of ash and blood and bone—a terrible portent of Caul's amassing army.
Risen from the Library of Souls and more powerful than ever, Caul and his apocalyptic agenda seem unstoppable. Only one hope remains—deliver Noor to the meeting place of the seven prophesied ones. If they can decipher its secret location.

Riverdale meets The Haunting of Hill House in the terrifying new thriller from the author of Harrow Lake.

The town of Burden Falls drips with superstition, from rumors of its cursed waterfall to Dead-Eyed Sadie, the disturbing specter who haunts it. Ava Thorn grew up right beside the falls, and since a horrific accident killed her parents a year ago, she's been plagued by nightmares in which Sadie comes calling—nightmares so chilling, Ava feels as if she'll never wake up. But when someone close to Ava is brutally murdered and she's the primary suspect, she begins to wonder if the stories might be more than legends—and if the ghost haunting her dreams might be terrifyingly real. Whatever secrets Burden Falls is hiding, there's a killer on the loose . . . with a vendetta against the Thorns.

A must-have horror/thriller that will keep you gripped, keep you guessing, and keep you up all night.

Lola Nox is the daughter of a celebrated horror filmmaker–she thinks nothing can scare her. But when her father is brutally attacked in their New York apartment, she's quickly packed off to live with a grandmother she's never met in Harrow Lake, the eerie town where her father's most iconic horror movie was shot. The locals are weirdly obsessed with the film that put their town on the map–and there are strange disappearances, which the police seem determined to explain away.
And there's someone–or something–stalking her every move.
The more Lola discovers about the town, the more terrifying it becomes– because Lola's got secrets of her own. And if she can't find a way out of Harrow Lake, they might just be the death of her.

A hilarious Agatha Christie-inspired YA thriller-comedy about three best friends who sneak into an influencers-only festival event (gone wrong), only to discover a killer is in their midst–and they have to uncover the truth and solve the mystery before it's too late. Perfect for fans of One of Us Is Lying and Truly Devious.
Plum Winter has always come in second to her sister, the unbelievably cool, famous influencer Peach Winter. And when Peach is invited to an all-expenses-paid trip to a luxurious art-and-music festival for influencers on a private island in the Caribbean, Plum decides it's finally her time to shine. So she intercepts the invite–and asks her two best friends, Sofia and Marlowe, to come along to the fest with her. It'll be a spring break they'll never forget.
But when Plum and her friends get to the island, it's not anything like it seemed in the invite. The island is run-down, creepy, and there doesn't even seem to be a festival–it's just seven other quasi-celebrities and influencers, and none of the glitz and glamour she expected. Then people start to die…
Plum and her friends soon realize that someone has lured each of them to the "festival" to kill them. Someone has a vendetta against every person on the island–and no one is supposed to leave alive. So, together, Plum, Sofia, and Marlowe will do whatever it takes to unravel the mystery of the killer, and fight to save themselves and as many influencers as they can, before it's too late.

Melissa Albert meets Twin Peaks in this supernatural thriller about one girl's hunt for the truth about her mother's disappearance.
In 1973, the thirty-one residents of Bitter Rock disappeared. In 2003, so did my mother. Now, I've come to Bitter Rock to find out what happened to her—and to me. Because Bitter Rock has many ghosts. And I might be one of them.
Sophia's earliest memory is of drowning. She remembers the darkness of the water and the briny taste as it filled her throat, the sensation of going under. She remembers hands pulling her back to safety, but that memory is impossible—she's never been to the ocean.
But then Sophia gets a mysterious call about an island named Bitter Rock, and learns that she and her mother were there fifteen years ago–and her mother never returned. The hunt for answers lures her to Bitter Rock, but the more she uncovers, the clearer it is that her mother is just one in a chain of disappearances.
People have been vanishing from Bitter Rock for decades, leaving only their ghostly echoes behind. Sophia is the only one who can break the cycle—or risk becoming nothing more than another echo haunting the island.

New York Times bestselling author Renée Ahdieh returns with a sumptuous, sultry and romantic new series set in 19th century New Orleans where vampires hide in plain sight.
In 1872, New Orleans is a city ruled by the dead. But to seventeen-year-old Celine Rousseau, New Orleans is a safe haven after she's forced to flee her life as a dressmaker in Paris. Taken in by the sisters of the Ursuline convent in the middle of the carnival season, Celine is quickly enraptured by the vibrant city, from its music to its fancy soirées and even its danger. She becomes embroiled in the city's glitzy underworld, known as La Cour des Lions, after catching the eye of the group's enigmatic leader, Sébastien Saint Germain.
When the body of one of the girls from the convent is found in Sébastien's own lair–the second dead girl to turn up in recent weeks–Celine battles her attraction to Sébastien and suspicions about his guilt along with the shame of her own horrible secret.
After a third murder, New Orleans becomes gripped by the terror of a serial killer on the loose–one who has now set Celine in his sights. As the murderer stalks her, Celine finally takes matters into her own hands, only to find herself caught in the midst of an age-old feud between the darkest creatures of the night, where the price of forbidden love is her life.
At once a sultry romance and a decadent, thrilling mystery, master storyteller Renée Ahdieh embarks on her most potent fantasy series yet.

Instant New York Times bestselling sequel to The Beautiful
Following the events of The Beautiful, Sébastien Saint Germain is now cursed and forever changed. The treaty between the Fallen and the Brotherhood has been broken, and war between the immortals seems imminent. The price of loving Celine was costly.
But Celine has also paid a high price for loving Bastien. Still recovering from injuries sustained during a night she can't quite remember, her dreams are troubled. And she doesn't know she has inadvertently set into motion a chain of events that could lead to her demise and unveil a truth about herself she's not ready to learn.
Forces hiding in the shadows have been patiently waiting for this moment. And just as Bastien and Celine begin to uncover the danger around them, they learn their love could tear them apart.
The Damned, Renée's latest installment in The Beautiful series is just as decadent, thrilling, and mysterious as her last, as she continues her most potent fantasy series yet.

A modern-day Practical Magic about love, loss, and embracing the mystical.
It's been one year since Edie's mother died. But her ghost has never left.
According to her GG, it's tradition that the dead of the Mitchell family linger with the living. It's just as much a part of a Mitchell's life as brewing healing remedies or talking to plants. But Edie, whose pain over losing her mother is still fresh, has no interest in her family's legacy as local "witches."
When her mother's teenage journal tumbles into her life, her family's mystical inheritance becomes once and for all too hard to ignore. It takes Edie on a scavenger hunt to find objects that once belonged to her mother, each one imbued with a different memory. Every time she touches one of these talismans, it whisks her to another entry inside the journal–where she watches her teenage mom mourn, love, and hope just as Edie herself is now doing.
But as Edie discovers, there's a dark secret behind her family's practice that she's unwittingly released. She'll have to embrace–and master–the magic she's always rejected…before it consumes her.
Tinged with a sweet romance with the spellbinding Rhia, who works at the local occult shop, Edie in Between delivers all the cozy magic a budding young witch finding her way in the world needs.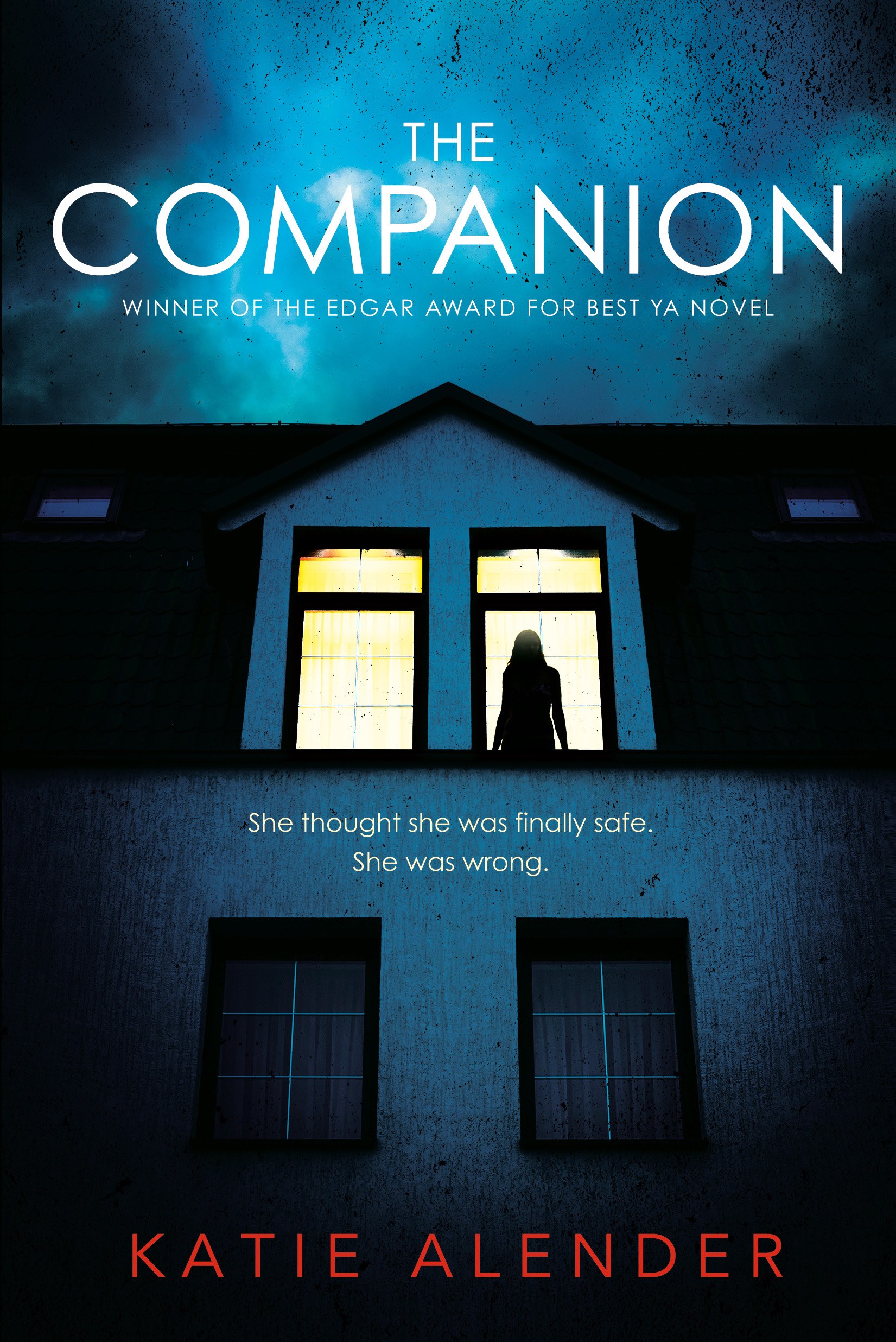 The other orphans say Margot is lucky.
Lucky to survive the horrible accident that killed her family.
Lucky to have her own room because she wakes up screaming every night.
And finally, lucky to be chosen by a prestigious family to live at their remote country estate.
But it wasn't luck that made the Suttons rescue Margot from her bleak existence at the group home. Margot was handpicked to be a companion to their silent, mysterious daughter, Agatha. At first, helping with Agatha–and getting to know her handsome younger brother–seems much better than the group home. But soon, the isolated house begins playing tricks on Margot's mind, making her question everything she believes about the Suttons . . . and herself.
Margot's bad dreams may have stopped when she came to live with Agatha – but the real nightmare has just begun.

Shaun of the Dead meets Dumplin' in this bitingly funny YA thriller about a kickass group of teens battling a ravenous group of zombies.
In the next few hours, one of three things will happen.
1–We'll be rescued (unlikely)
2–We'll freeze to death (maybe)
3–We'll be eaten by thin and athletic zombies (odds: excellent)
Vivian Ellenshaw is fat, but she knows she doesn't need to lose weight, so she's none too happy to find herself forced into a weight-loss camp's van with her ex-best friend, Allie, a meathead jock who can barely drive, and the camp owner's snobby son. And when they arrive at Camp Featherlite at the start of the worst blizzard in the history of Flagstaff, Arizona, it's clear that something isn't right.
Vee barely has a chance to meet the other members of her pod, all who seem as unhappy to be at Featherlite as she does, when a camper goes missing down by the lake. Then she spots something horrifying outside in the snow. Something…that isn't human. Plus, the camp's supposed "miracle cure" for obesity just seems fishy, and Vee and her fellow campers know they don't need to be cured. Of anything.
Even worse, it's not long before Camp Featherlite's luxurious bungalows are totally overrun with zombies. What starts out as a mission to unravel the camp's secrets turns into a desperate fight for survival–and not all of the Featherlite campers will make it out alive.
A satirical blend of horror, body positivity, and humor, Kelly deVos's witty, biting novel proves that everyone deserves to feel validated, and taking down the evil enterprise determined to dehumanize you is a good place to start.
Curses by Lish McBride

"Curses is the 'Beauty and the Beast' retelling I've been waiting for." –Marissa Meyer, #1 New York Times bestselling author

Merit Cravan refused to fulfill her obligation to marry a prince, leading to a fairy godling's curse. She will be forced to live as a beast forever, unless she agrees to marry a man of her mother's choosing before her eighteenth birthday.
Tevin Dumont has always been a pawn in his family's cons. The prettiest boy in a big family, his job is to tempt naïve rich girls to abandon their engagements, unless their parents agree to pay him off. But after his mother runs afoul of the beast, she decides to trade Tevin for her own freedom.
Now, Tevin and Merit have agreed that he can pay off his mother's debt by using his con-artist skills to help Merit find the best match . . . but what if the best match is Tevin himself?

In this blockbuster fantasy series, perfect for fans of Holly Black and Tomi Adeyemi, fate binds two Black teenagers together as they journey into a magical jungle to hunt down the vicious monster who is threatening their home. But as they begin to uncover ancient deadly secrets, it quickly becomes unclear whether they are the hunters…or the hunted.
There's no such thing as magic in the broken city of Lkossa, especially for sixteen-year-old Koffi, who holds a power within her that could only be described as magic—a power that if discovered could cost her life. Indentured to the notorious Night Zoo, Koffi knows the fearsome creatures in her care and paying off her family's debts to secure their eventual freedom can be her only focus. But the night those she loves are gravely threatened by the Zoo's cruel master, Koffi finally unleashes the power she doesn't fully understand, upending her life completely.
As the second son of a decorated hero, Ekon is all but destined to become a Son of the Six—an elite warrior—and uphold a family legacy. But on the night of his final rite of passage, Ekon encounters not only the Shetani—a vicious monster that has plagued the city for nearly a century and stalks his nightmares, but Koffi who seems to have the power to ward off the beast. Koffi's power ultimately saves Ekon's life, but his choice to let her flee dooms his hopes of becoming a warrior.
Desperate to redeem himself, Ekon vows to hunt the Shetani and end its reign of terror, but he can't do it alone. Meanwhile, Koffi believes finding the Shetani could also be the key to solving her own problems. Koffi and Ekon form a tentative alliance and together enter the Greater Jungle, a world steeped in wild, frightening magic and untold dangers. The hunt begins. But it quickly becomes unclear whether they are the hunters or the hunted.

In this eerie thriller of a ghost story, a teenage girl must solve the mystery of the ghost bride that has haunted her community in rural Kentucky for more than a century.
Rena Faye believes in things she can see and touch, or at least capture through the lens of her camera. Things like the moonbow–a gray-and-white colorless bow that arcs out of Cumberland Falls every month when the moon is full. This natural phenomenon is what keeps her family's motel business afloat, and what puts their tiny Kentucky town on the map. That, and the legend of the ghost bride.
Along with everyone else who has grown up near the falls, Rena knows the tragic tale of the bride who walks the cliff on moonlit nights. But when her grandma tells her that the legend is real, and worse, that the ghost bride has cursed the women of their family, she dismisses it as just another of her mawmaw's famous stories. But when Rena Faye's life begins to fall apart, she must delve deeper into the stories surrounding the legend, and reexamine who she can trust, as well as the truth about her town and family history. before the curse takes everything–and everyone–she holds dear.
An eerie thriller of a ghost story filled with twists and turns until the final page.

A steamy YA romance inspired by Gaston Leroux's classic The Phantom of the Opera
Seventeen-year-old Stephanie Armand doesn't believe in ghosts or spirits. Despite her six-year-old sister insisting a masked figure is hiding in her closet, and the rumors at school, Stephanie isn't convinced her father's latest renovation project–a crumbling Victorian mansion–houses the soul of a monster. So when the very charming (and paranormal-obsessed) Lucas Cheney takes an interest in both Stephanie and her notorious home, Moldavia, the supernatural and romantic activity escalates to an all-time high. But then there's Erik– the dashing British boy, seemingly from another era, who's taken up residence in Stephanie's nightly dreams. A boy who may have something to do with the man in the mask, and the strange occurrences taking place at Moldavia.
To look forward to…
The Righteous by Renée Ahdieh – Dec 7, 2021

The third book in the instant New York Times bestselling series that began with The Beautiful.
Pippa Montrose is tired of losing everything she loves. When her best friend Celine disappears under mysterious circumstances, Pippa resolves to find her, even if the journey takes her into the dangerous world of the fey, where she might find more than she bargained for in the charismatic Arjun Desai.
Renée is back with her rich, atmospheric fantasy world that will continue to enthrall readers, new romance and mystery, and lush, pacey writing. The Righteous is the can't-miss lead in to what will be a much-anticipated finale of a can't miss quartet.

From the author of These Witches Don't Burn comes another paranormal romance for fans of Richelle Mead and Stephenie Meyer.
Elise Beaumont is cursed. With every touch, she experiences exactly how her loved ones will die. And after her brother's death—a death she predicted but was unable to prevent—Elise is desperate to get rid of her terrible gift, no matter the cost.
Claire Montgomery also has a unique relationship with death, mostly because she's already dead. Technically, anyway. Claire is a vampire, and she's been assigned by the Veil to help Elise master her rare Death Oracle powers.
At first, Elise is reluctant to work with a vampire, but when she predicts a teacher's imminent murder, she's determined to stop the violent death, even if it means sacrificing her own future to secure Claire's help.
The trouble is, Claire and Elise aren't the only paranormals in town—a killer is stalking the streets, and Claire can't seem to shake the pull she feels toward Elise, a romance that could upend the Veil's mission. But as Elise and Claire grow closer, Elise begins to wonder—can she really trust someone tasked with securing her loyalty? Someone who could so easily kill her? Someone who might hold the key to unraveling her brother's mysterious death?