What's Happening
10 Books That Will Destroy Your Heart (And Help You Heal)
As the incomparable Mara from Aaron Starmer's explosive novel Spontaneous sagely said, "No one buying a book cares about metaphors and all that crap. All they want to do is cry." We all have that book that we sobbed through, or books we return to when we're in need of a good old fashioned feels session. But if you're looking for something new that will rip your heart out, we've got ten books that will leave you devastated and longing for more.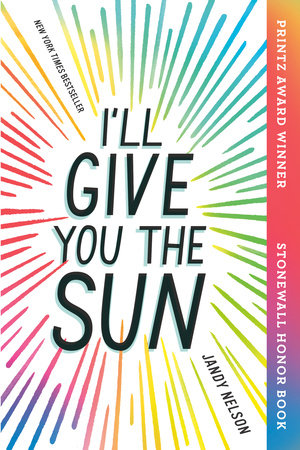 Cry Rating: 9/10
This book will take your world apart and then put it back together again, as you follow Noah and Jude, two twins who used to be inseparable, but now barely speak to one another. As you follow Noah in the past as a creative 13 year old, and Jude in the present as a quiet, rebellious 16 year old girl, you'll cry, laugh, and cry some more.
Pssst… I'll Give You The Sun is on sale on ebook until 3/29!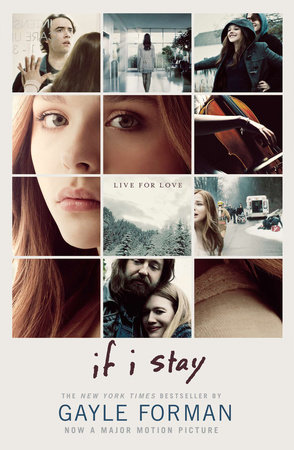 Cry Rating: 9/10
We're starting out with the heavy hitters, folks. This book is sure to bring not just a tear to your eye, but a billion tears to both your eyeballs, and even your heart might start crying, that's how beautiful and moving this life and love affirming novel is. Mia's destiny is changed when she and her parents are in a terrible accident, and she must find a way to put the pieces of her life back together, and to decide what it means to keep going after tragedy.
Cry Rating: 10/10
Many of us have already cried over the moving tale of Hazel Grace and Augustus Waters, but why not pick it up and cry again? There are too many beautiful moments in this heartbreaking portrayal of what it means to have cancer as a young adult, and how even when love can't fix it, it can make the ride just a bit more bearable and a bit more beautiful.
Cry Rating: 8/10
You know and love Gayle Forman from books such as her tearjerker above, If I Stay. She's back, and her new book will totally crush you. Told from three perspectives, it's the story of three strangers who come together in New York City over the course of one day. It's hard for us to decide which character hurts our heart most, but we think it's Harun.
Cry Rating: 7/10
When you have a story about a curse which claims that any man loved by a woman on Devonairre Street will die, you already know that this is going to be a tear jerker. Lorna is falling in love, but she doesn't want to, and she also seems to be losing her best friend to the depths of grief and superstition. This beautifully written novel is a gorgeous exploration of love and grief, and what it means when the two emotions feel so close to one another.
Cry Rating: 10/10
Listen, fair warning, but you'll be sobbing through the last chapter of this books. Have the tissues on hand. This beautiful novel is told from the perspectives of five students at a performing arts high school in New York City, with each section addressed to a different "you". Full of drama, passion, and romance, this is sure to leave you breathless and red-eyed by the time you're finished.
Cry Rating: 6/10
Of course, we also have to include a Sarah Dessen novel on a list of books to make you cry! Lock and Key is the story of Ruby who is abandoned by her mother and determined to make it on her own, even when she ends up living with her estranged sister. As Ruby learns, there's a big difference between being given help and being able to accept it. And sometimes, it takes reaching out to someone else to save yourself.
Cry Rating: 6/10
If you have a friend, a family member, or even an old flame who you've lost contact with, this is the book to rip your chest open, and then gently help it heal. Marin and Mabel have drifted apart after a mysterious and traumatic event left Marin reeling months ago. But Mabel is determined to reconnect with her friend and help her to heal from the hurt of the past.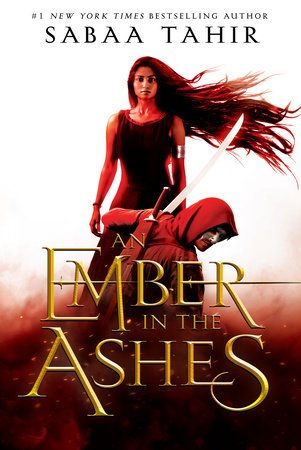 Cry Rating: 5/10
This might not make you sob, but it will still rip out your heart and leave you breathless. Elias and Laia come from different worlds. One, the oppressed slave class of Scholars, the other from the elite class of Empire warriors, the Masks. But as the fate of the Empire is changed when their paths become entwined, and when something sparks between them, not even the cruel Commandant can keep them apart. Even with all this action and adventure, there's still a few moments that will tug on your heartstrings and bring a tear to your eye.
Cry Rating: 10/10
Get your tissues ready. This graphic novel memoir is out on 4/14, which means it's time to start emotionally preparing yourself for this heart-wrenching and surprisingly funny read. Artist Tyler Feder, who lost her mom to cancer, shares what grieving can look like, and how to make a good cry a GREAT cry. (Very on brand for this round-up, isn't it?) The book's beautiful illustrations add a gut punch of vulnerability and honesty to this story. This is for anyone who's struggling with loss and just wants someone to understand it, so… yes, be prepared to cry.
Dancing at the Pity Party will be released on April 14, so if you have your tissues prepared, pre-order your copy now!