Breaking News
3 YA cover reveals you might have missed this week!
It has been an AMAZING week in the land of cover reveals, so here are 3 to make sure you didn't miss!
League of Liars by Astrid Scholte – Coming 2/22/22

Ever since his mother was killed, seventeen-year-old Cayder Broduck has had one goal—to see illegal users of magic brought to justice. People who carelessly use extradimensional magic for their own self-interest, without a care to the damage it does to society or those around them, deserve to be punished as far as Cayder is concerned. Because magic always has a price. So when Cayder lands a once-in-a-lifetime opportunity to apprentice under a premier public defender, he takes it. If he can learn all the tricks of public defense, the better he'll be able to dismantle defense arguments when he's a prosecutor. Then he'll finally be able to make sure justice is served.
But when he meets the three criminals he's supposed to defend, it no longer seems so black and white. They're teenagers, like him, and their stories are . . . complicated, like his. Vardean, the prison where Cayder's new clients are incarcerated, also happens to be at the very heart of the horrible tear in the veil between their world and another dimension—where all magic comes from.
League of Liars is a dark and twisty mystery set in a richly-drawn world where nothing is as it seems, rife with magic, villains and danger.
Cinder & Glass by Melissa de la Cruz – Coming 4/26/22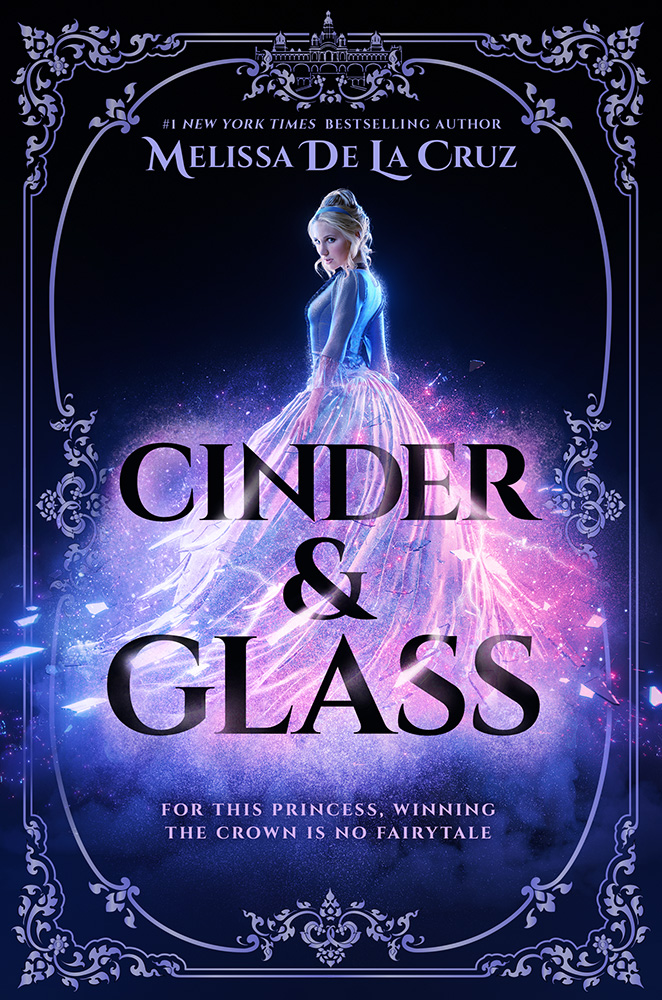 1682. The king sends out an invitation to all the maidens in France: their presence is requested at a number of balls and events that will be held in honor of the dashing Prince Louis, who must choose a bride.
Cendrillon de Louvois has more grace, beauty, and charm than anyone else in France. While she was once the darling child of the king's favorite adviser, her father's death has turned her into the servant of her stepmother and cruel stepsisters–and at her own chateau, too!
Cendrillon–now called Cinder–manages to evade her stepmother and attend the ball, where she catches the eye of the handsome Prince Louis and his younger brother Auguste.
Even though Cendrillon has an immediate aversion to Louis, and a connection with Auguste, the only way to escape her stepmother is to compete with the other women at court for the Prince's hand.
Soon, as Cendrillon glows closer to Auguste and dislikes the prince more and more, she will have to decide if she can bear losing the boy she loves in order to leave a life she hates.
High school senior Alexa Brooks had it all figured out. Study hard, nail the extracurriculars, stay focused, and life would follow the carefully crafted plan. The problem is this plan was designed for one thing: making her forget all about her once-best-friend, former-potential-boyfriend, Carson Knight. Four years ago, he was the boy who always made her laugh, the boy she loved, and the boy she mistakenly and very publicly betrayed. Oh, and he was also the boy who grew up to become a heartthrob A-list actor, named Cayden McKnight.
An innocent-enough school assignment suddenly brings Cayden to the forefront of Alexa's mind, and her celebrity-crazed best friend Lindsey discovers the old connection. Convinced that his Hollywood bad boy image is the direct result of Alexa and Carson's fallout, Lindsey convinces Alexa to find Carson and reconcile, but reaching an A-list movie star is not as easy as it used to be when he was the kid Alexa called every night before bed. Unable to apologize in person but determined to somehow right her wrongs, Alexa goes on a quest to remake Cayden's image, doing good deeds in his name. But nothing is as it seems in Hollywood, and even when she's able to finally face Cayden McKnight in person, Alexa can't break through to the Carson she once knew. Is it really too late to make amends?