What's Happening
5 Books to Read to Celebrate the Year of the Dog!
新年快乐
HAPPY CHINESE NEW YEAR!
If you like books, dogs, and celebrations you're in luck, because it is the year of the dog and we have the perfect books to help you celebrate Chinese New Year!
Don't know much about Chinese New Year? Here are a few quick facts to get you on your way and in the mood to celebrate with Chinese-inspired stories and Chinese-American leading ladies:
As one of the most important holidays in Chinese culture, this is a time of celebration, new beginnings, and family gatherings. While there are tons of different traditions with various iterations around the world, some of the classics are fireworks, cleaning out your home before the new year to symbolically bid farewell to the previous year, shopping to get ready for the next one (yes, please), decorating with red lanterns, and eating the best freaking food out there with all of your friends and family (sign us up). 
Each year is associated with an animal from the 12-year Chinese zodiac cycle that represents different personality traits and fortunes for people born that year. This is the year of Dog! If you were born in 1982, 1994, or 2006, then this is your year! According to the Chinese zodiac, people born in the year of the Dog are known to be kind and sincere with a strong sense of loyalty, willing to go the extra mile for their loved ones. YOU'RE REALLY GREAT! Also: Dogs 1, Cats 0 (sorry!).
So, without further ado because the big day is finally here (yayayay!), read on for the perfect new reads to bring on an amazing new year. In our opinion, the best kind of new beginning is when you start a new book (because we love books)!
Author Julie C. Dao found inspiration for this dark East Asian fantasy reimagining of The Evil Queen legend in the epic Chinese dramas her mom loved to watch while she was young. Inside this mesmerizing read, you'll meet the ambitious Xifeng who is convinced she is destined for greatness. The thing is, there is an (amazingly) dark price to become Empress and things get crazy in best way. In short, your girl Xifeng was not born in the year of the Dog. And if you need more convincing than that, the sequel Kingdom of the Blazing Phoenix hits stores this Fall!
Book Zodiac: Forest of a Thousand Lanterns hit bookshelves in 2017, the year of the Rooster. If you were born in 1981, 1993, 2005, or 2017, you're likely the life of the party, hardworking, and always on the move. Ergo, we'd love to go to a Chinese New Year party with a bunch of Roosters!
Mercy Wong lives in San Francisco's Chinatown in 1906. Her family lives in poverty and the one thing she wants more than anything is an escape—which she hopes to find at the St. Clare's School for Girls where only the wealthiest white girls attend. But on April 18, a historic earthquake rocks San Francisco, destroying Mercy's home and new school. What remains is the choice to move forward and fight for her community, or crumble in the face of tragedy. If you need to get things done this year, Mercy will be the best role model out there for you.
Book Zodiac: Outrun the Moon was originally published in 2016, the year of the Monkey. Monkeys are known for their intelligence, curiosity, and a healthy dose of mischievousness. You're a Monkey if you were born in 1980, 1992, 2004, or 2016!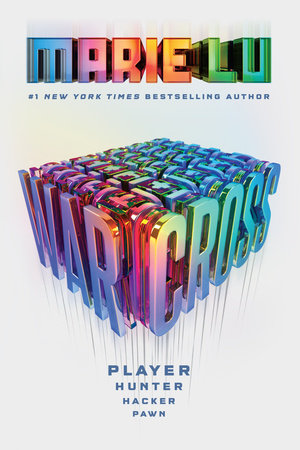 If you're ready to kick the new year off with an electrifyingly good read, look no further than this #1 New York Times bestseller! Emika Chen is many things: she is a Chinese American teenager; she is a daughter; she is a gamer; she is a bounty hunter who tracks down illegal gamblers on the world-wide gaming platform Warcross (casual, right?); and she also an accidental hacker now (it happens to the best of us!). Warcross will draw you into an immersive world you won't be able to get enough of and Emika Chen will be your hero and #lifegoals for the rest of the year.   
 Book Zodiac: Warcross also entered our lives in the wonderful book year of 2017. Roosters, you had it good.  
If you're into Ancient Chinese mythology, look no further than this story inspired by ancient legends! Fei's mountain top village is secluded from the rest of the world by more than the vast rocky terrain and frequent avalanches that isolate them. In her village, there is no sound. That is, until Fei is startled awake in the night by a terrifying, searing sensation—noise. Soaring with the triumph and storytelling of well-loved tales, Soundless will intrigue and inspire you to take charge of your own journey's this year.
Book Zodiac: Soundless debuted in 2015, the year of the Goat. Goat babies were born in 1979, 1991, 2003, and 2015. If that's you, your zodiac animal represents a gentle, calm, and kindhearted personality. Fei could have used a friend like you!  
Jess Wong has a best friend. But her best friend Angie Redmond can't see how deep her feelings really run. When Angie draws Jess into a new group of friends, they find themselves in unchartered territory that will test the bonds of loyalty and trust. This story proves that more than anything, a person need's their best friend no matter what. If you're celebrating with friends today, this is a perfect book to share!
Book Zodiac: A Line in the Dark also went on sale in 2017. We repeat, Roosters you were living the dream!