What's Happening
6 Books That Will Make You Want to Reconnect With Someone
Nina LaCour's latest novel, We Are Okay has really made us think. Don't we all have someone in our lives that somehow we've lost touch with? We Are Okay is the story of two friends, bridging the gap from California to New York, and everything that got lost in between. In addition to inspiring us to reach out to friends we've lost touch with, We Are Okay also made us think about the other stories we've read and loved about reopening the lines of communication and and coming together.
Marin hasn't spoken to anyone from her old life since the day she left everything behind—no one knows the truth, not even her best friend Mabel. But even after moving across the country, Marin still feels the pull of the life and tragedy she's tried to outrun. Now, months later, Mabel is coming to visit and Marin will be forced to face everything that's been left unsaid and finally confront the loneliness that has made a home in her heart.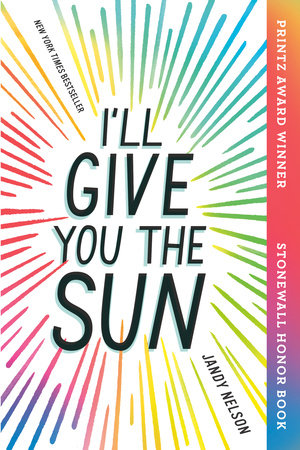 At first, Jude and her twin brother are inseparable. Years later, they are barely speaking. Something has happened to change the twins in different yet equally devastating ways. The early years are Noah's to tell; the later years are Jude's. But they each have only half the story, and if they can only find their way back to one another, they'll have a chance to remake their world.
After the sudden collapse of her family, Mim  is dragged from her Ohio home to live with her dad and new stepmom. Almost immediately, she learns her mother is sick back in Cleveland, so she ditches her new life and hops on a bus to see her mother. But when her thousand-mile journey takes a few wrong turns, Mim must confront her own demons.
In I Was Here, Cody tries to understand the death of her best friend Meg, who suddenly took her own life. Meg's suicide comes as a shock to Cody, who thought she knew her better than anyone. When Cody travels to Meg's college town to pack up the belongings her best friend left behind, she quickly learns that there was so much more to Meg's story than she ever knew.
When Sydney's older brother Peyton is is sent to jail for drunk driving, Sydney feels lost and invisible. But through her new friendship with the eccentric and welcoming Chatham family she'll begin to heal as she finds friendship, love, and herself.
Iris is sent away from London to live with her estranged (and dying) father as part of her mother's greedy scheme. But once she meets her father, everything she thought she knew about the man she was raised to hate goes up in smoke.