What's Happening
7 Books to Get You Through a Breakup
There's just something about breakup books that we cannot stay away from. Maybe it's a result of that innate "can't look away from a disaster" part of all of us—but we think it might actually be because we all know that love can be a painful mess sometimes. And seeing it play out in the pages of our fave books with a (hopefully!) happy ending gives us a bit of faith for it working out in real life. Or it's the disaster thing. Either way!
First love can be amazing, life-changing, a dream come true—and it can also be an epic disaster. This new debut from author Krystal Sutherland perfectly captures the all-consuming nature of first love—and first heartache. The voice is unique and funny, the characters feel like friends by the end, and it manages to accurately portray the way love can be incredibly messy—but still change you for the better.
There's nothing like a Dessen novel for your love fix. The Moon & More is about break-ups, sure, but it's also about family, growing up, and how love can change dramatically at different stages of your life.
Sometimes finding love isn't as much of an issue as keeping it. This quirky and hysterical coming-of-age story from John Green is about a guy named Colin who has dated nineteen girls. All named Katherine—and all of whom have dumped him (yeah, you thought your love life was tragic…). But this is definitely not a morose break-up book—be prepared for lots of laughs and a lot of heart.
Stephanie Perkins writes love like no other. In this companion novel to Anna and the French Kiss and Lola and the Boy Next Door, we finally get to see the love story unfold between Isla and Josh. Isla stands out from Anna and Lola, however, because there's less of the "will they or won't they get together?" question and more of a spotlight on the fact that, even if you find a person you absolutely adore, it doesn't mean the road to happily ever after is easy.
Most of us have had some experience with break-ups—but what most of us haven't experienced is a break-up that leads to paparazzi mayhem. Audrey's ready for a clean slate after she decides to finally dump her egomaniac boyfriend Evan. Until he writes a song about the break-up, which skyrockets up the music charts. Audrey's private little break-up is now major celebrity news and she's in the center of the mayhem—complete with paparazzi stalking and Internet haters following her every move. A totally different and FUN take on break-ups that will leave you desperately hoping you never accidentally scorn a future superstar.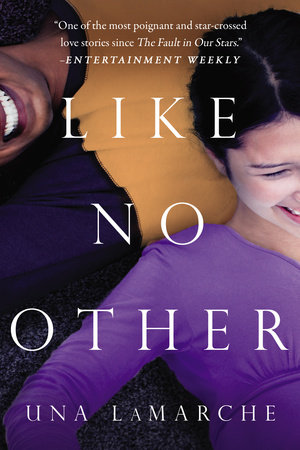 Who doesn't love a forbidden romance? Like No Other is a modern day Romeo & Juliet with compelling characters and a very realistic romance. Swoon.
After the tears we shed for If I Stay, it's hard to imagine any sequel could top it. But Where She Went is unforgettable. It picks up several years after the conclusion of If I Stay and gives us a new look at the story of Adam and Mia—from Adam's point of view. Mia survives the tragic events of If I Stay but her relationship with Adam does not. Now, years later, he's a famous rock star and she's a talented cellist—and their paths are destined to cross over a single night in New York City. Read this now.