Breaking News
9 Books to Read if You Love The Handmaid's Tale
If you're like us, you're completely obsessed with Hulu's adaptation of Margaret Atwood's The Handmaid's Tale. If you need your dystopian fix, these dystopian novels are just the thing! #BlessUp
Rules. Secrets. Manipulation. This book takes place in a present-day cult and it's chilling.
Miriam lives in New Jerusalem, a haven in the desert far away from the sins and depravity of the outside world. Within the gates of New Jerusalem, and under the eye of its founder and leader, Daniel, Miriam knows she is safe. Cared for. Even if she's forced, as a girl, to quiet her tongue when she has thoughts she wants to share, Miriam knows that New Jerusalem is a far better life than any alternative. So when God calls for a Matrimony, she's thrilled; she knows that Caleb, the boy she loves, will choose her to be his wife and they can finally start their life together.
But when the ceremony goes wrong and Miriam winds up with someone else, she can no longer keep quiet. For the first time, Miriam begins to question not only the rules that Daniel has set in place, but also what it is she believes in, and where she truly belongs.
Matched by Allie Condie
Cassia has always trusted the Society to make the right choices for her: what to read, what to watch, what to believe. So when Xander's face appears on-screen at her Matching ceremony, Cassia knows he is her ideal mate . . . until she sees Ky Markham's face flash for an instant before the screen fades to black. The Society tells her it's a glitch, but Cassia isn't convinced.
What was once the western United States is now home to the Republic, a nation perpetually at war with its neighbors. Day and June, two teens from very different worlds, must navigate the treacherous Republic and face political intrigue, false murder accusations, and a secret that might shake their country to its bones.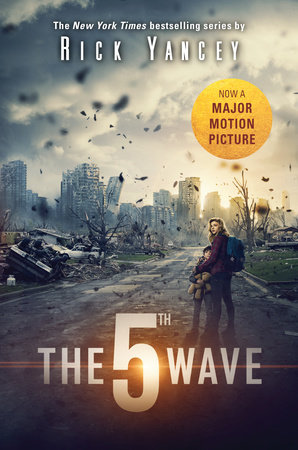 After the 1st wave, only darkness remains. After the 2nd, only the lucky escape. And after the 3rd, only the unlucky survive. After the 4th wave, only one rule applies: trust no one. Cassie stopped trusting long ago, positive that the only way to survive the alien invaders is to go it alone. Can Evan change her mind, and can they make it through the 5th Wave?
Nerve by Jeanne Ryan
The game of Truth or Dare has never been more real – especially when the only choice is dare. Vee is up against her dream guy with their lives on the line as the world watches to see if they truly have the nerve to keep playing.
Nightfall by Jake Halpern & Peter Kujawinski
On Marin's island, sunrise doesn't come every 24 hours, it comes every 28 YEARS. At sunset, the islanders of Bliss must quickly prepare to sail south, where they will wait out the long, fourteen years of unforgiving Night. But this time, Marin doesn't make it out… She's just been left behind in 14 years of Night.
Shatter Me by Tahereh Mafi
Juliette hasn't touched anyone in exactly 264 days.
The last time she did, it was an accident, but The Reestablishment locked her up for murder. No one knows why Juliette's touch is fatal. As long as she doesn't hurt anyone else, no one really cares. The world is too busy crumbling to pieces to pay attention to a 17-year-old girl. Diseases are destroying the population, food is hard to find, birds don't fly anymore, and the clouds are the wrong color.
The Reestablishment said their way was the only way to fix things, so they threw Juliette in a cell. Now so many people are dead that the survivors are whispering war – and The Reestablishment has changed its mind. Maybe Juliette is more than a tortured soul stuffed into a poisonous body. Maybe she's exactly what they need right now.
Juliette has to make a choice: Be a weapon. Or be a warrior.
Incarceron is a prison so vast that it contains not only cells and corridors, but metal forests, dilapidated cities, and wilderness. It has been sealed for centuries, and only one man has ever escaped. Finn has been a prisoner here for as long as he can remember, but for some reason he is sure he came from Outside, and is determined to go back there.
The Hunger Games

 by Suzanne Collins
In the ruins of a place once known as North America lies the nation of Panem, a shining Capitol surrounded by twelve outlying districts. The Capitol is harsh and cruel and keeps the districts in line by forcing them all to send one boy and one girl between the ages of twelve and eighteen to participate in the annual Hunger Games, a fight to the death on live TV. Sixteen-year-old Katniss Everdeen, who lives alone with her mother and younger sister, regards it as a death sentence when she is forced to represent her district in the Games. But Katniss has been close to dead before – and survival, for her, is second nature. Without really meaning to, she becomes a contender. But if she is to win, she will have to start making choices that weigh survival against humanity and life against love.
A dystopian world with environmental disasters out the wazoo? Meet The Last Voyage of Poe Blythe. Only there is something Poe Blythe, the seventeen-year-old captain of the Outpost's last mining ship, wants far more than the gold they tear from the Serpentine River.
Revenge.
Ready to tackle whatever comes next? These 13 YA heroines are here for inspiration!