What's Happening
Every Book Hitting Shelves in September
Scroll down to see YA's biggest September reads, and start building your TBR!
9/5: Suddenly a Murder by Lauren Muñoz
Seven friends throw a 1920s–themed party, where it's all pretend—until one of them is murdered. One of Us Is Lying meets Knives Out in this glamorous locked-room mystery.
9/5: A Scatter of Light by Malinda Lo
Last Night at the Telegraph Club author Malinda Lo returns to the Bay Area with another masterful queer coming-of-age story, this time set against the backdrop of the first major Supreme Court decisions legalizing gay marriage. Now in paperback!
9/12: The Meadows by Stephanie Oakes
A queer, YA Handmaid's Tale meets Never Let Me Go about a dystopian society bent on relentless conformity, and the struggle of one girl to save herself and those she loves from a life of lies
9/12: Your Lonely Nights Are Over by Adam Sass
Scream meets Clueless in this YA horror from Adam Sass in which two gay teen BFFs find their friendship tested when a serial killer starts targeting their school's Queer Club.
9/12: How to Be a (Young) Antiracist by Ibram X. Kendi & Nic Stone
The #1 New York Times bestseller that sparked international dialogue is now a book for young adults! Based on the adult bestseller by Ibram X. Kendi, and co-authored by bestselling author Nic Stone, How to be a (Young) Antiracist will serve as a guide for teens seeking a way forward in acknowledging, identifying, and dismantling racism and injustice.
9/12: The Depths by Nicole Lesperance
A tropical island full of secrets. Two Victorian ghosts, trapped for eternity. And a seventeen-year-old girl determined not to be next.
9/19: The Only Girl in Town by Ally Condie
What would you do if everyone you love disappeared? What if it was your fault? A biting and breathless contemporary novel from Ally Condie, #1 New York Times bestselling author of the Matched series.
9/19: Nightbreaker by Coco Ma
Fifteen years ago, The Vanishing thrust Manhattan into darkness, forever changing the City That Never Sleeps. By day, resilient New Yorkers have adapted, clinging to the vestiges of their cosmopolitan lives. By night—well, you never go out at night unless you have a death wish.
9/19: The Collectors: Stories
From Michael L. Printz Award winner A.S. King and an all-star team of contributors including Anna-Marie McLemore and Jason Reynolds, an anthology of stories about remarkable people and their strange and surprising collections.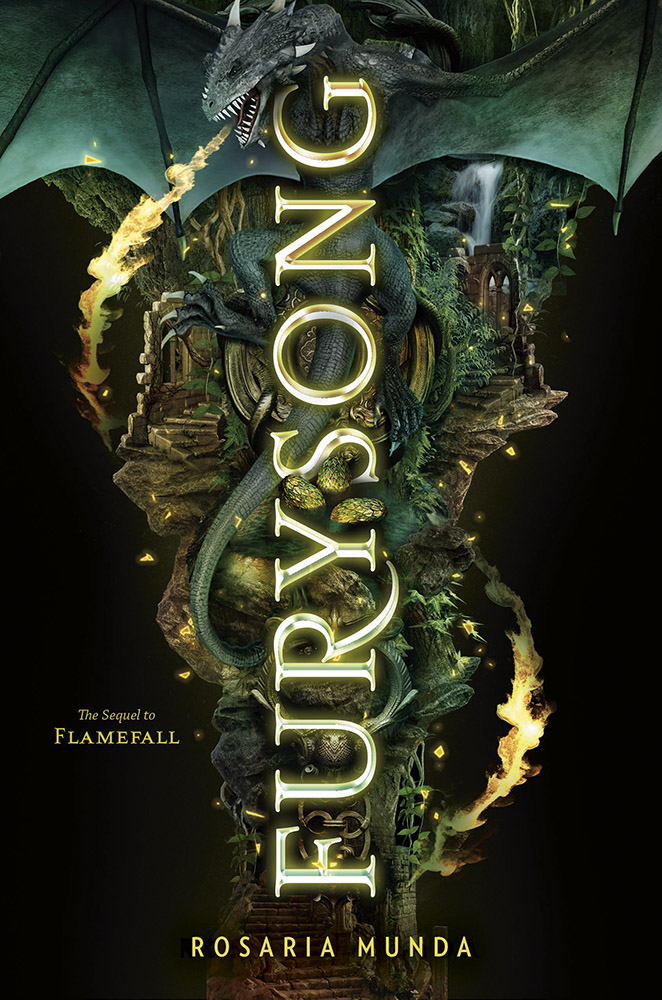 9/19: Furysong by Rosaria Munda
In this explosive conclusion to the epic trilogy that began with Fireborne, Annie and Lee are fighting for their lives—and for each other—as invading dragonfire threatens to burn their home to the ground.
9/26: Thieves' Gambit by Kayvion Lewis
The Inheritance Games meets Ocean's Eleven in this cinematic heist thriller where a cutthroat competition brings together the world's best thieves and one thief is playing for the highest stakes of all: her mother's life.
9/26: Firsts and Lasts edited by Laura Silverman
An exciting fiction YA anthology that celebrates the new experiences and final moments teenagers face on their journey into adulthood from editor Laura Silverman and a cast of spectacular contributors.
9/26: Seasparrow by Kristin Cashore
Make the harrowing journey home with Queen Bitterblue's sister and spy, in the fifth novel in the bestselling Graceling Realm series. Now in paperback!