Reading Recs
#ReadPrideAndBeyond with these books!
This Pride Month, we're celebrating with books that highlight extraordinary LGBTQ+ stories. Funny, heartbreaking, suspenseful, romantic – there's a little something for everyone on this list, so scroll down on for some of our favorites and #ReadPrideAndBeyond all year long! Plus, don't forget to enter our sweeps to win a stack!

A gutsy, queer coming-of-age story perfect for fans of Nina LaCour, Rainbow Rowell, and Elizabeth Acevedo. In a summer bursting with queer brown dance parties, a sexy fling with a motorcycling librarian, and intense explorations of race and identity, Juliet learns what it means to come out–to the world, to her family, to herself.
Millie Quint is devastated when she discovers that her sort-of-best friend/sort-of-girlfriend has been kissing someone else. Heartbroken and ready for a change of pace, Millie decides to apply for scholarships to boarding schools. The only problem: Mille's roommate Flora is a total princess. She's also an actual princess. Of Scotland. If you love adorable banter and swoony love stories, this one's for you.
Set in a near-future world where the British Empire never fell, That Inevitable Victorian Thing is a surprising, romantic, and thought-provoking story of love, duty, and the small moments that can change people and the world.

Winner of the William C. Morris Debut Award
Darius doesn't think he'll ever be enough, in America or in Iran.
These Witches Don't Burn is a contemporary fantasy featuring a teen witch living in modern-day Salem who discovers that the tension with her ex-girlfriend doesn't much matter when there's a Blood Witch on the loose. To stop the attacks and score a second date with the new girl in town, she must uncover who's causing the deadly fires before her coven is destroyed.

Emi, a gifted young production designer, is all set to have the summer of her life after her brother entrusts her with his Los Angeles apartment as a graduation gift. But despite her talents in the film industry, Emi hasn't been able to design a love life that's more than make-believe – until the discovery of a mysterious letter at the estate sale of a Hollywood film legend leads her to Ava, a beautiful girl with secrets of her own.
16-year-old Solomon Reed is agoraphobic: He hasn't left the house in three years, and that's fine by him. And if he's gay, so what? It's not like he's going to meet anyone anyway. Until Lisa Praytor shows up – and suddenly he has a friend. Two, really, if you count Lisa's super cute boyfriend Clark. A funny, heartwarming story about the many ways we hide ourselves from the world – and how love and friendship can bring us back into the light.
When a charismatic boy moves in across the street from Noah, a passionate artist, he finds himself falling fast and hard for his new neighbor, who seems to like him back. But when the two are separated, and tragedy strikes Noah's family, Noah becomes a totally different person—at least, he pretends to be. You'll fall for Noah as he rediscovers himself in this breathtaking, Printz Award-winning story of first love, loss, betrayal and forgiveness.

Sixteen tales by bestselling and award-winning authors that explore the Black experience through fantasy, science fiction, and magic. With stories by: Elizabeth Acevedo, Amerie, Patrice Caldwell, Dhonielle Clayton, J. Marcelle Corrie, Somaiya Daud, Charlotte Nicole Davis, Justina Ireland, Alaya Dawn Johnson, Danny Lore, L. L. McKinney, Danielle Paige, Rebecca Roanhorse, Karen Strong, Ashley Woodfolk, and Ibi Zoboi.
The Miseducation of Cameron Post meets Everything Leads to You in this queer young adult novel.
This book is Love, Simon levels of adorable. And just so you know we're all on the same adorable page, Becky Albertalli, author of Simon vs. the Homo Sapiens Agenda, says, "I'm wrecked with love for this funny, joyful, bighearted book." Set in a decrepit-yet-beloved local amusement park, Jennifer Dugan's sparkling debut coming-of-age romance stars a princess, a pirate, a hot dog, and a carousel operator who find love–and themselves–in unexpected people and unforgettable places.

From the author of Hot Dog Girl comes a fresh and funny queer YA contemporary novel about two teens who fall in love in an indie comic book shop.
Since Marin left everything behind, Marin hasn't spoken to anyone from her own life – and she's the only one who knows the truth about those final weeks. Not even her best friend Mabel knows, but Marin will be forced to face everything she left behind when Mabel comes to visit. This book will leave you breathless.
Is there really such thing as a Perfect Ten? It's been two years since Sam broke up with the single other eligible gay guy at school, so when his BFF suggests performing a love spell, Sam's ready to try it out – he writes a list of ten traits he wants in a BF and burns it at midnight on Friday the 13th in a cemetery. This coming-of-age romcom with a hint of magic is sweeter than any ice cream you'll eat this summer
Biz knows how to float. She has her people, her posse, her mom and the twins. She has Grace. And she has her dad, who tells her about the little kid she was, and who shouldn't be here but is. So Biz doesn't tell anyone anything. Not about her dark, runaway thoughts, not about kissing Grace or noticing Jasper, the new boy. And she doesn't tell anyone about her dad. Because her dad died when she was seven. And Biz knows how to float, right there on the surface–normal okay regular fine. A stunning, gutting, deeply hopeful YA novel is for sure one you'll want on that summer tbr.
In a tale both sweepingly epic and intensely personal, Kalanthe and Olsa fight to maintain their newfound independence and to find their way back to each other.
The Grief Keeper is a tender tale that explores the heartbreak and consequences of when both love and human beings are branded illegal. Marisol will risk anything if it means keeping her sister safe. She just never imagined one of the risks would be falling in love, a love that may even be powerful enough to finally help her face her own crushing grief.

In this tender-hearted debut, set against the tumultuous backdrop of life in 1973, when homosexuality is still considered a mental illness, two boys defy all the odds and fall in love.
The Prom by Saundra Mitchell

Seventeen-year-old Emma Nolan wants only one thing before she graduates: to dance with her girlfriend at the senior prom. But in her small town of Edgewater, Indiana, that's like asking for the moon.
Dark, disturbing, and full of twists, A Line in the Dark is a cleverly crafted YA mystery that will delight readers craving a queer teenage girl antihero just as morally complicated as her male counterparts.

A beautifully told, haunting yet hopeful novel about pushing past the pain, facing the world, and finding yourself.
LOOK by Zan Romanoff

Things Lulu Shapiro's 5,000 Flash followers don't know about her:
• That the video of her with another girl was never supposed to go public.
• That Owen definitely wasn't supposed to break up with her because of it.
• That behind the carefully crafted selfies and scenes Lulu projects onto people's screens, her life feels like a terrible, uncertain mess.

Told in two distinct and irresistible voices, Junauda Petrus's bold and lyrical debut is the story of two black girls from very different backgrounds finding love and happiness in a world that seems determined to deny them both.

A Gentleman's Guide to Vice and Virtue meets Miss Fisher's Murder Mystery in this rollicking romp of truth, lies, and troubled pasts.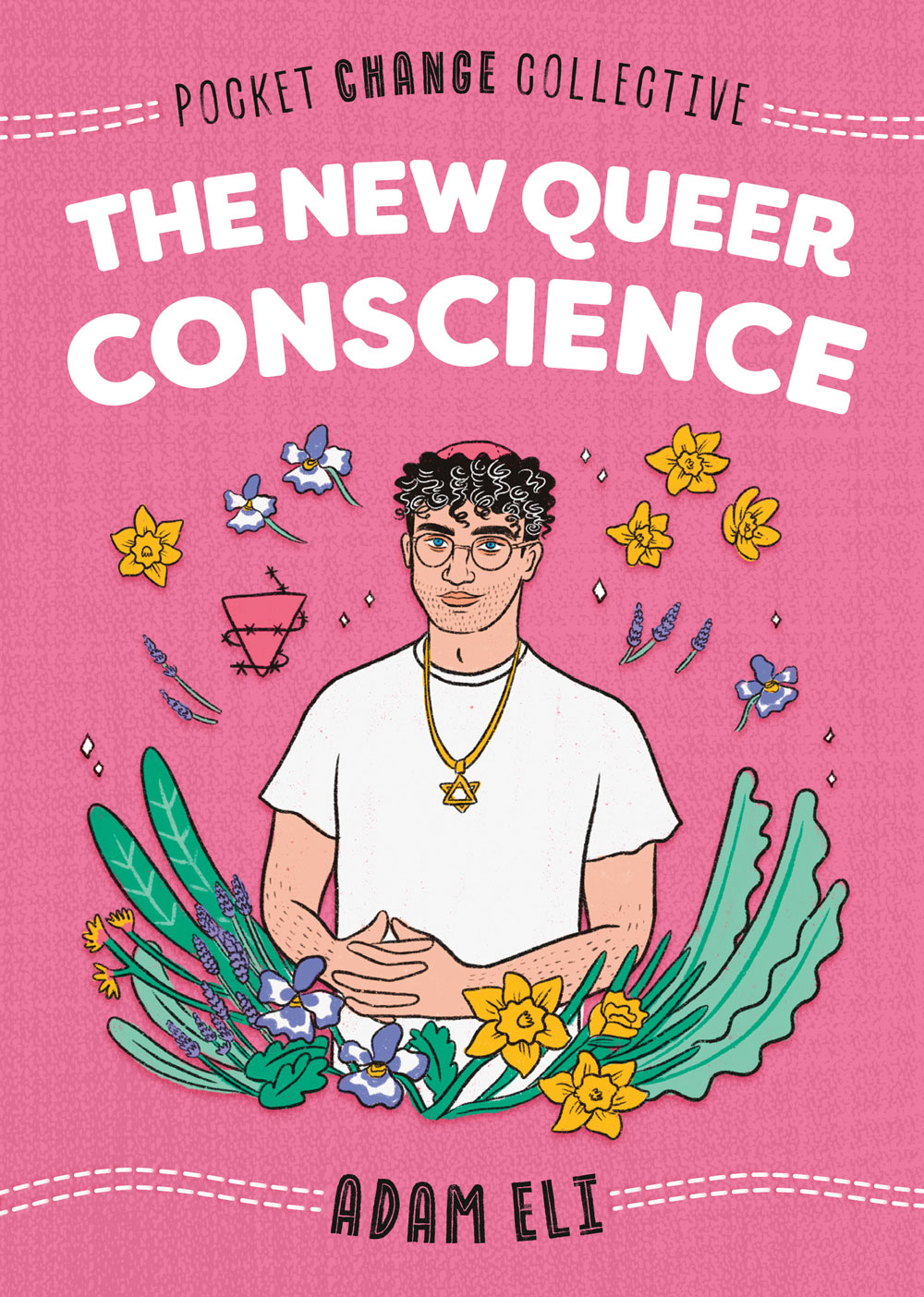 Teodora di Sangro is used to hiding her magical ability to transform enemies into music boxes and mirrors. Nobody knows she's a strega—and she aims to keep it that way.
The she meets Cielo—and everything changes.

Teodora diSangro and Cielo, the strega she loves, are on a mission to save their country of Vinalia from its manipulative leader, who wants to exploit streghe and use them as his weapons. But will marshaling a small but powerful band of streghe be enough to wrest power from a cunning dictator? And what if Teo's been setting her sights on the wrong enemy all along? This epic sequel to The Brilliant Death completes the Italian-inspired fantasy duet with shocking twists, steamy romance, and magic that will dazzle your imagination and make you wish Vinalia were a real place.