Reading Recs
16 YA Books For Your #Blackathon2021 TBR
Blackathon is one of our favorite read-a-thons of the year, and this month it's back for round four! Created by BookTuber Jesse from Bowties & Books, #Blackathon2021 centers books and works by Black and African American authors and creators throughout February.
You can participate across YouTube, Instagram, and Twitter, so check out the Blackathon Twitter for more info on how you can do so! And don't forget to watch Jesse's announcement video:
Jesse shared with us why they created a travel theme for #Blackathon2021:
Blackathon has operated for 2 beautiful years now; for 2021 I wanted to see more emphasis on Black Joy and less emphasis on books that center Black trauma. Trauma narratives matter, but our jubilation is equally momentous. Too often, Black narratives only seem to matter to non-Black readers and the publishing industry when centering "the Black experience". Our books are not growing instruments designed to usher non-Black readers to enlightenment. With the collective racial-trauma Black folks endured in 2020, it was critical to me that Blackathon have a "travel" theme for 2021. It reminds our allies that there is more to our stories than subjugation. More importantly, it empowers Black readers to find narratives where they depart for a grand adventure and see new sights; these books matter now more than ever as it is especially unsafe for Black folks to travel. Black joy is part of Black Lives Matter. Travel narratives are life saving, inspiring, and critical tools for Black escapism from a world intent on crushing us. It is my hope that Blackathon helps connect all types of readers to these narratives – they matter.
Jesse is also joined by a number of other Black bookish creators as this year's Blackathon hosts! Jesse is the BookTube host for Team Thriller/Horror.
Ashley from Bookish Realm is the BookTube host for Team Lit/Contemporary/Nonfiction:
And Lauryn from The Novel Lush is the BookTube host for Team SFF:
Over on Bookstagram, Starlah from @starlahreads is the Bookstagram host for Team SFF:
Cindy from @bookofcinz is the Bookstagram host for Team Lit/Contemporary/Nonfiction:



View this post on Instagram
And Nina from @the_wandering_reader and Chanelle from @chanlletime are the Bookstagram co-hosts for Team Thriller/Horror!



View this post on Instagram
We're so glad that #Blackathon2021 is here, and we have some suggestions for books to read for the read-a-thon!



"Candice Iloh's beautifully crafted narrative about family, belonging, sexuality, and telling our deepest truths in order to be whole is at once immensely readable and ultimately healing."—Jacqueline Woodson, New York Times Bestselling Author of Brown Girl Dreaming
"An essential—and emotionally gripping and masterfully written and compulsively readable—addition to the coming-of-age canon."—Nic Stone, New York Times Bestselling Author of Dear Martin
"This is a story about the sometimes toxic and heavy expectations set onthe backs of first-generation children, the pressures woven into the familydynamic, culturally and socially. About childhood secrets with sharp teeth. And ultimately, about a liberation that taunts every young person." —Jason Reynolds, New York Times Bestselling Author of Long Way Down

In this powerful and hopeful account, arts writer, curator, and activist Kimberly Drew reminds us that the art world has space not just for the elite, but for everyone.
Pocket Change Collective is a series of small books with big ideas from today's leading activists and artists. In this installment, arts writer and co-editor of Black Futures Kimberly Drew shows us that art and protest are inextricably linked. Drawing on her personal experience through art toward activism, Drew challenges us to create space for the change that we want to see in the world. Because there really is so much more space than we think.

WAR GIRLS by Tochi Onyebuchi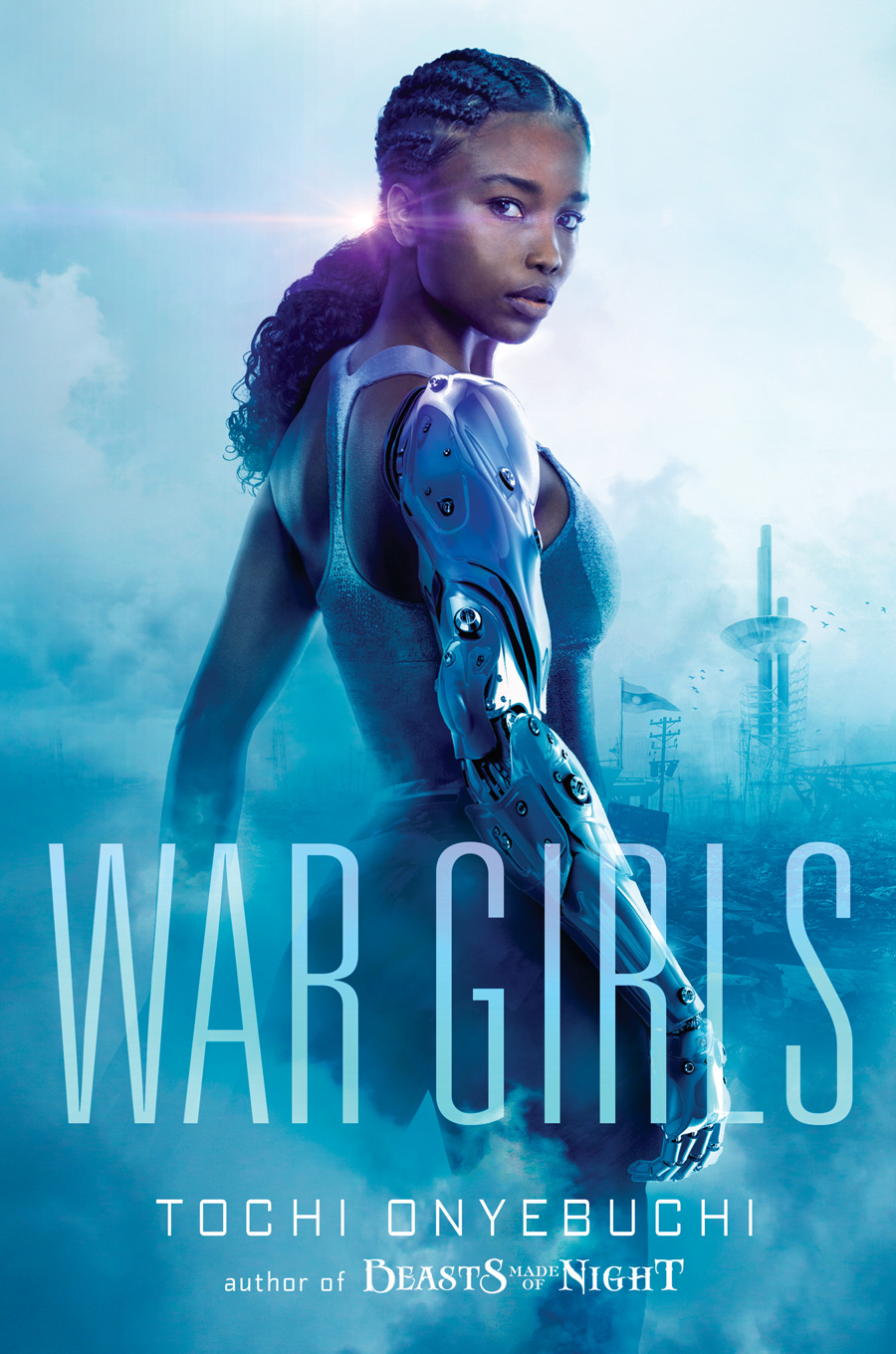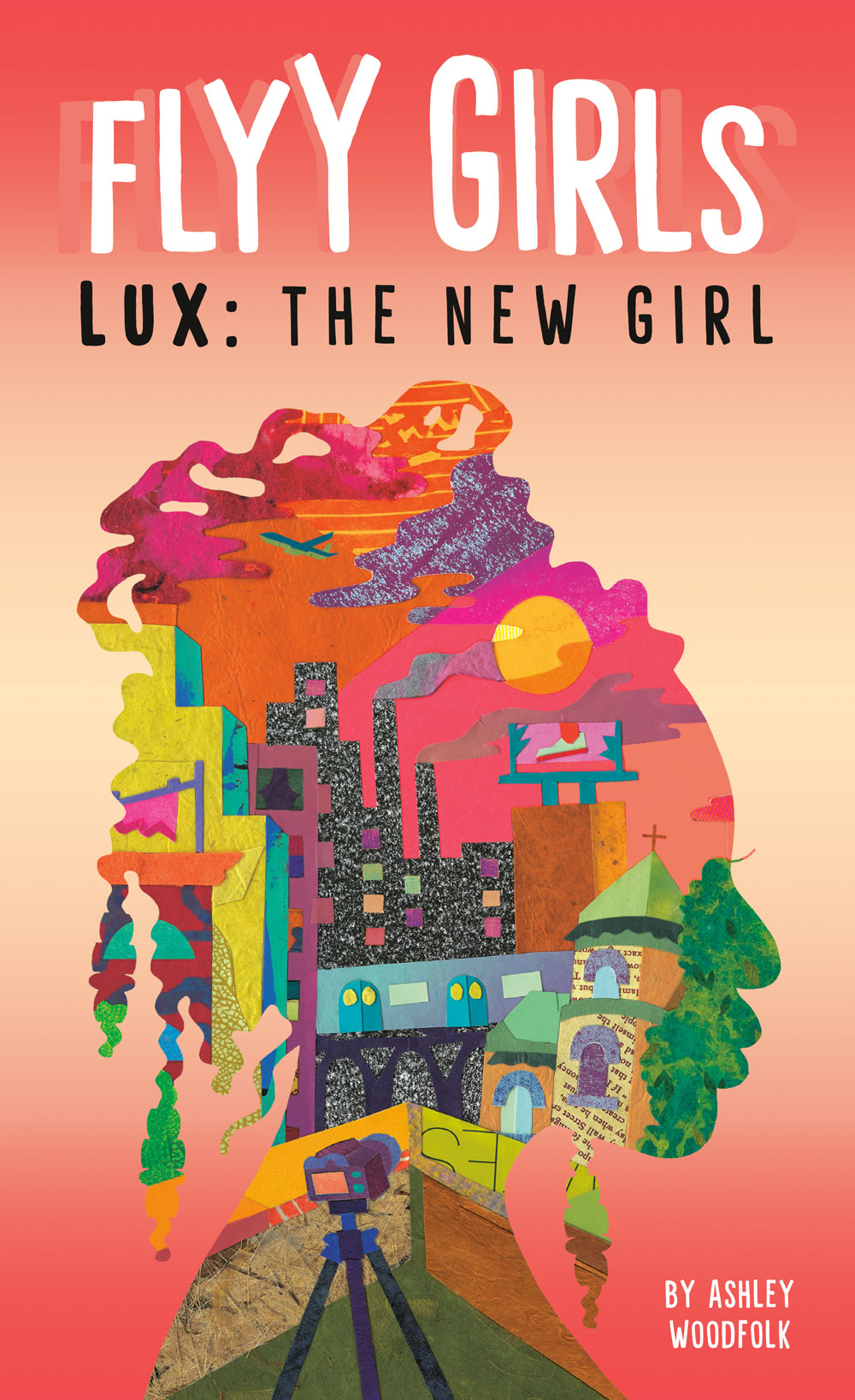 Meet the Flyy Girls. The group of girls who seem like they can get away with anything. Veteran author Ashley Woodfolk pens a gorgeous and dynamic series of four Harlem highschoolers, each facing a crossroads of friendship, family, and love.
About the book: Lux Lawson is on a spree. Ever since her dad left, she's been kicked out of every school that would take her, and this is her last chance: Harlem's Augusta Savage School of the Arts. If this doesn't work, Lux is off to military school, no questions asked. That means no more acting out, no more fights, and definitely no boyfriends. Focus on her photography, and make nice friends. That's the deal.
Enter the Flyy Girls, three students who have it all together. The type of girls Lux needs to be friends with to stay out of trouble. And after charming her way into the group, Lux feels she's on the right track. But every group has their secrets, including Lux. And when the past starts catching up with her, can she keep her place as a Flyy Girl?
Meet the Flyy Girls. The group of girls who seem like they can get away with anything. Veteran author Ashley Woodfolk pens a gorgeous and dynamic series of four Harlem highschoolers, each facing a crossroads of friendship, family, and love.
About the book: Micah Dupree had always liked being the "good girl." She was happy painting, going to church, and acing her school projects. After all, she had a perfect older brother to live up to. But when he unexpectedly dies, Micah's world is turned upside-down. With her anxiety growing, a serious boyfriend in the picture, and new feelings emerging, Micah begins to question what being the "good girl" really means…and if it's worth it, anyway.


A lyrical story of star-crossed love perfect for readers of The Hate U Give, by National Ambassador for Children's Literature Jacqueline Woodson–now celebrating its twentieth anniversary, and including a new preface by the author
Jeremiah feels good inside his own skin. That is, when he's in his own Brooklyn neighborhood. But now he's going to be attending a fancy prep school in Manhattan, and black teenage boys don't exactly fit in there. So it's a surprise when he meets Ellie the first week of school. In one frozen moment their eyes lock, and after that they know they fit together–even though she's Jewish and he's black. Their worlds are so different, but to them that's not what matters. Too bad the rest of the world has to get in their way.

Affectionately dubbed "the Nigerian Harry Potter," Akata Witch weaves together a heart-pounding tale of magic, mystery, and finding one's place in the world. Perfect for fans of Children of Blood and Bone.
Sunny Nwazue lives in Nigeria, but she was born in New York City. Her features are West African, but she's albino. She's a terrific athlete, but can't go out into the sun to play soccer. There seems to be no place where she fits in. And then she discovers something amazing—she is a "free agent" with latent magical power. And she has a lot of catching up to do.
Soon she's part of a quartet of magic students, studying the visible and invisible, learning to change reality. But as she's finding her footing, Sunny and her friends are asked by the magical authorities to help track down a career criminal who knows magic, too. Will their training be enough to help them combat a threat whose powers greatly outnumber theirs?
World Fantasy Award-winning author Nnedi Okorafor blends magic and adventure to create a lush world.

Flygirl by Sherri L. Smith

All Ida Mae Jones wants to do is fly. Her daddy was a pilot, and years after his death she feels closest to him when she's in the air. But as a young black woman in 1940s Louisiana, she knows the sky is off limits to her, until America enters World War II, and the Army forms the WASP-Women Airforce Service Pilots. Ida has a chance to fulfill her dream if she's willing to use her light skin to pass as a white girl. She wants to fly more than anything, but Ida soon learns that denying one's self and family is a heavy burden, and ultimately it's not what you do but who you are that's most important.
See how you can participate in #Blackathon2021!