Reading Recs
YA books to read for Pride this year!
This Pride Month, we're celebrating extraordinary stories and voices from the LGBTQIA+ community. From contemporary, to sci-fi, to romance, there's a little something for everyone on this list, so scroll down for a few of our recommendations to read for Pride this month–and every month after that!
Seventeen-year-old Lily Hu can't remember exactly when the feeling took root—that desire to look, to move closer, to touch. Whenever it started growing, it definitely bloomed the moment she and Kathleen Miller walked under the flashing neon sign of a lesbian bar called the Telegraph Club. Suddenly everything seemed possible.
But America in 1954 is not a safe place for two girls to fall in love, especially not in Chinatown. Red-Scare paranoia threatens everyone, including Chinese Americans like Lily. With deportation looming over her father—despite his hard-won citizenship—Lily and Kath risk everything to let their love see the light of day.
Love, Simon meets Bend It Like Beckham in this feel-good contemporary romance about a trans athlete who must decide between fighting for his right to play and staying stealth.
Fifteen-year-old Spencer Harris is a proud nerd, an awesome big brother, and a David Beckham in training. He's also transgender. After transitioning at his old school leads to a year of isolation and bullying, Spencer gets a fresh start at Oakley, the most liberal private school in Ohio.
At Oakley, Spencer seems to have it all: more accepting classmates, a decent shot at a starting position on the boys' soccer team, great new friends, and maybe even something more than friendship with one of his teammates. The problem is, no one at Oakley knows Spencer is trans—he's passing.
But when a discriminatory law forces Spencer's coach to bench him, Spencer has to make a choice: cheer his team on from the sidelines or publicly fight for his right to play, even though it would mean coming out to everyone—including the guy he's falling for.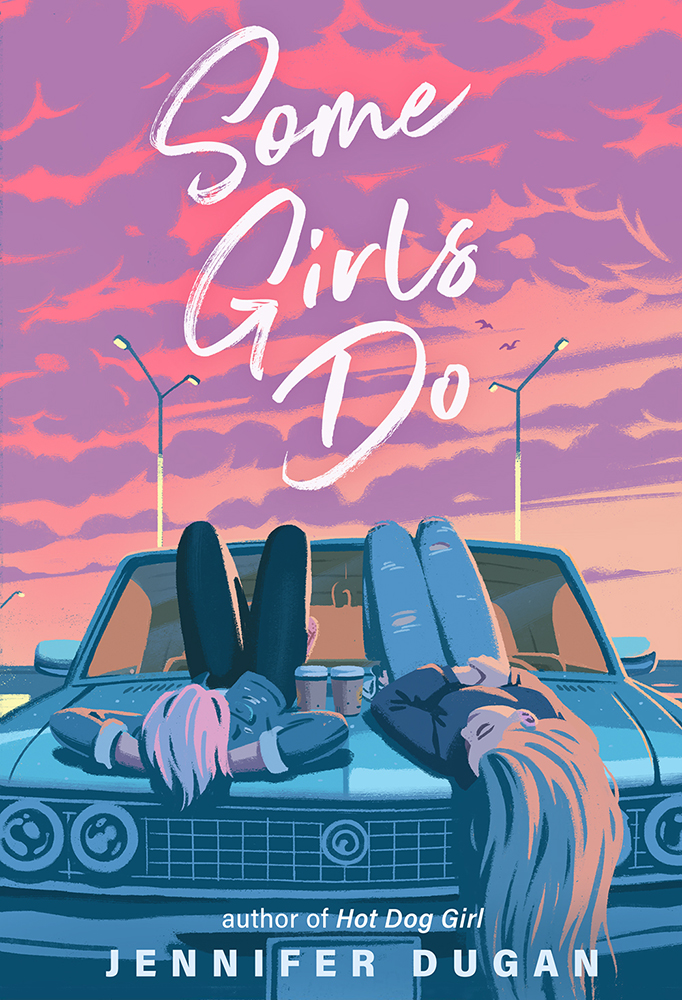 In this YA contemporary queer romance from the author of Hot Dog Girl, an openly gay track star falls for a closeted, bisexual teen beauty queen with a penchant for fixing up old cars.
Morgan, an elite track athlete, is forced to transfer high schools late in her senior year after it turns out being queer is against her private Catholic school's code of conduct. There, she meets Ruby, who has two hobbies: tinkering with her baby blue 1970 Ford Torino and competing in local beauty pageants, the latter to live out the dreams of her overbearing mother. The two are drawn to each other and can't deny their growing feelings. But while Morgan–out and proud, and determined to have a fresh start–doesn't want to have to keep their budding relationship a secret, Ruby isn't ready to come out yet. With each girl on a different path toward living her truth, can they go the distance together?
Nora O'Malley's been a lot of girls. As the daughter of a con-artist who targets criminal men, she grew up as her mother's protégé. But when her mom fell for the mark instead of conning him, Nora pulled the ultimate con: escape.
For five years Nora's been playing at normal. But she needs to dust off the skills she ditched because she has three problems:
#1: Her ex walked in on her with her girlfriend. Even though they're all friends, Wes didn't know about her and Iris.
#2: The morning after Wes finds them kissing, they all have to meet to deposit the fundraiser money they raised at the bank. It's a nightmare that goes from awkward to deadly, because:
#3: Right after they enter the bank, two guys start robbing it.
The bank robbers may be trouble, but Nora's something else entirely. They have no idea who they're really holding hostage . . .
Meet the Flyy Girls. The group of girls who seem like they can get away with anything. Veteran author Ashley Woodfolk pens a gorgeous and dynamic series of four Harlem highschoolers, each facing a crossroads of friendship, family, and love.
There are only three things that matter to Noelle Lee: her family, school, and the cello. She doesn't care if people see her as selfish or mean because she knows she has her priorities in order. That's why when her dad loses his job, Noelle doesn't hesitate to work more hours at her grandparents' restaurant. Seeing her girls and dealing with her ex-boyfriend have to take a backseat so she can help her family and prepare for her school's fall showcase. But things get more complicated when Noelle realizes she can't stop thinking about Tobyn, one of the other Flyy Girls. With her bad attitude getting even worse, Noelle starts to wonder if working hard even matters, especially if she can't keep her life from falling apart around her.
With simply stated text and compelling characters, Flyy Girls is a series that's perfect for readers of any level.
A thought-provoking new YA space adventure from the #1 New York Times bestselling author of Star Wars: Ahsoka.
Set on a family-run interstellar freighter called the Harland and a mysterious remote space station, E. K. Johnston's latest is story of survival and self-determination.
Pendt Harland's family sees her as a waste of food on their long-haul space cruiser when her genes reveal an undesirable mutation. But if she plays her cards right she might have a chance to do much more than survive. During a space-station layover, Pendt escapes and forms a lucky bond with the Brannick twins, the teenage heirs of the powerful family that owns the station. Against all odds, the trio hatches a long-shot scheme to take over the station and thwart the destinies they never wished for.
Stormbreak by Natalie C. Parker
In this epic conclusion to the Seafire trilogy, which Booklist called "Mad Max by way of Davy Jones," Caledonia Styx will risk everything–her heart, her crew, and even her life–to defeat Lir and take back the Bullet Seas once and for all.
Aric Athair is dead. But the fight for the Bullet Seas is far from over. Caledonia's nemesis, Lir–the one responsible for destroying her family–has seized control of the warlord's army.
Caledonia and her crew have fled to Cloudbreak to prepare for an all-out war. And they are not the only ones. Rogue ships and even a few defecting Bullets show up to join their fight. But Lir always seems to be one step ahead of Caledonia, anticipating her every more as he secures the seas for himself.
With the fight growing desperate, Caledonia is forced to make an unlikely and unsteady alliance with a new enemy. It's a gamble that could cost her everything, but with the fate of the seas in her hands, Caledonia will do whatever it takes to win the war.
A modern ghost story about trauma and survival, Watch Over Me is the much-anticipated new novel from the Printz Award-winning author of We Are Okay
Mila is used to being alone.
Maybe that's why she said yes. Yes to a second chance in this remote place, among the flowers and the fog and the crash of waves far below.
But she hadn't known about the ghosts.
Newly graduated from high school, Mila has aged out of the foster care system. So when she's offered a teaching job and a place to live on an isolated part of the Northern California coast, she immediately accepts. Maybe she will finally find a new home—a real home. The farm is a refuge, but it's also haunted by the past. And Mila's own memories are starting to rise to the surface.

A gutsy, queer coming-of-age story perfect for fans of Nina LaCour, Rainbow Rowell, and Elizabeth Acevedo. In a summer bursting with queer brown dance parties, a sexy fling with a motorcycling librarian, and intense explorations of race and identity, Juliet learns what it means to come out–to the world, to her family, to herself.
Darius Kellner speaks better Klingon than Farsi, and he knows more about Hobbit social cues than Persian ones. He's a Fractional Persian—half, his mom's side—and his first-ever trip to Iran is about to change his life.
Darius has never really fit in at home, and he's sure things are going to be the same in Iran. His clinical depression doesn't exactly help matters, and trying to explain his medication to his grandparents only makes things harder. Then Darius meets Sohrab, the boy next door, and everything changes. Soon, they're spending their days together, playing soccer, eating faludeh, and talking for hours on a secret rooftop overlooking the city's skyline. Sohrab calls him Darioush—the original Persian version of his name—and Darius has never felt more like himself than he does now that he's Darioush to Sohrab.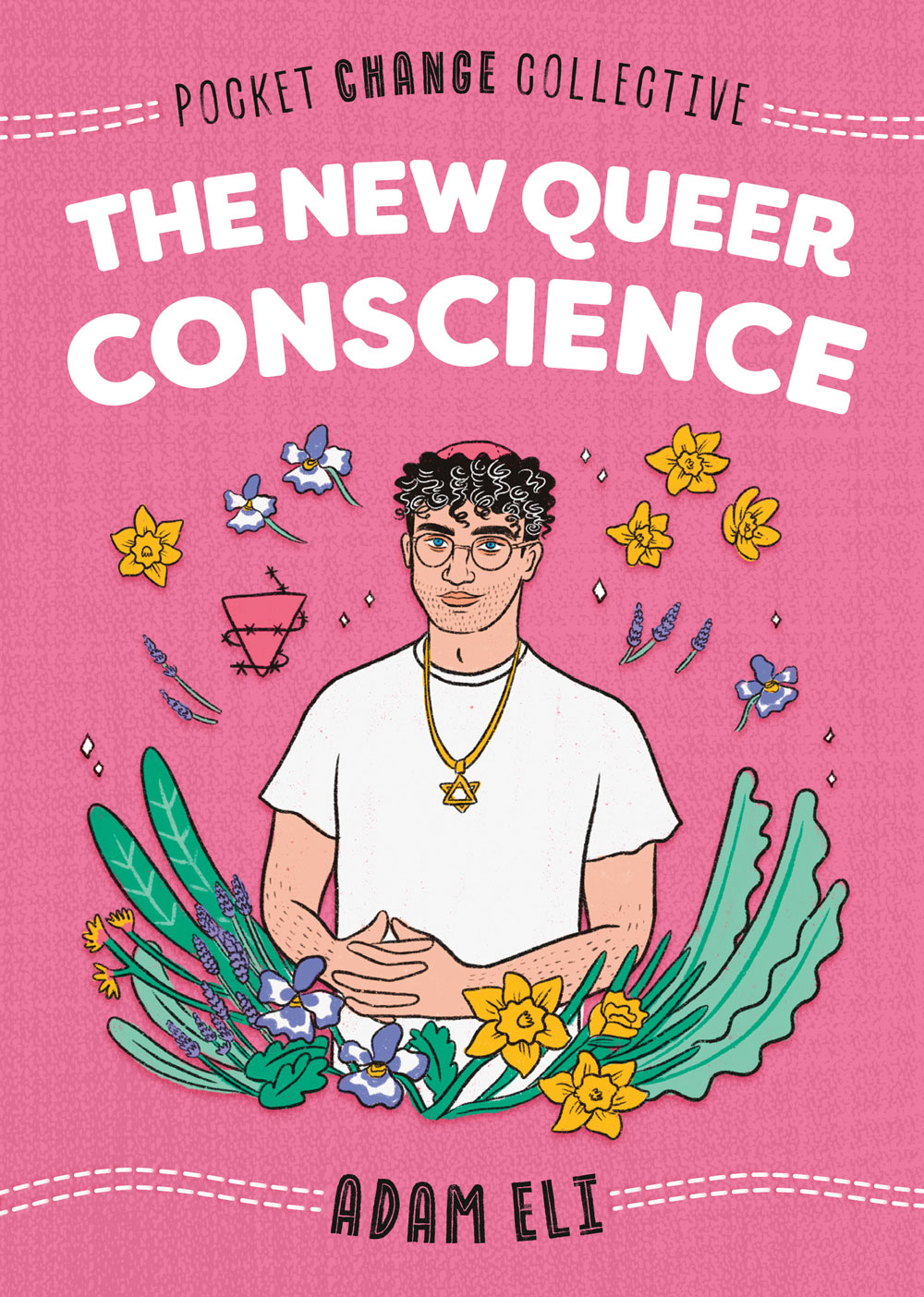 Since Marin left everything behind, Marin hasn't spoken to anyone from her own life – and she's the only one who knows the truth about those final weeks. Not even her best friend Mabel knows, but Marin will be forced to face everything she left behind when Mabel comes to visit. This book will leave you breathless.
When a charismatic boy moves in across the street from Noah, a passionate artist, he finds himself falling fast and hard for his new neighbor, who seems to like him back. But when the two are separated, and tragedy strikes Noah's family, Noah becomes a totally different person—at least, he pretends to be. You'll fall for Noah as he rediscovers himself in this breathtaking, Printz Award-winning story of first love, loss, betrayal and forgiveness.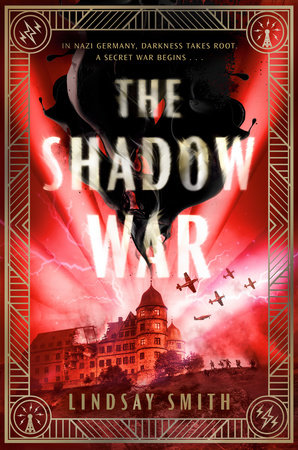 Inglourious Basterds meets Stranger Things in this dark and thrilling tale of power, shadow, and revenge set during World War II.
World War II is raging, and five teens are looking to make a mark. Daniel and Rebeka seek revenge against the Nazis who slaughtered their family; Simone is determined to fight back against the oppressors who ruined her life and corrupted her girlfriend; Phillip aims to prove that he's better than his worst mistakes; and Liam is searching for a way to control the portal to the shadow world he's uncovered, and the monsters that live within it–before the Nazi regime can do the same. When the five meet, and begrudgingly team up, in the forests of Germany, none of them knows what their future might hold.
As they race against time, war, and enemies from both this world and another, Liam, Daniel, Rebeka, Phillip, and Simone know that all they can count on is their own determination and will to survive. With their world turned upside down, and the shadow realm looming ominously large–and threateningly close–the course of history and the very fate of humanity rest in their hands. Still, the most important question remains: Will they be able to save it?
When Ada leaves home for her freshman year at a Historically Black College, it's the first time she's ever been so far from her family—and the first time that she's been able to make her own choices and to seek her place in this new world. As she stumbles deeper into the world of dance and explores her sexuality, she also begins to wrestle with her past—her mother's struggle with addiction, her Nigerian father's attempts to make a home for her. Ultimately, Ada discovers she needs to brush off the destiny others have chosen for her and claim full ownership of her body and her future.

We Were Liars meets Speak in this haunting, mesmerizing psychological thriller—a gender-flipped YA Great Gatsby—that will linger long after the final line
On wealthy Commodore Island, Fern is watching and waiting—for summer, for college, for her childhood best friend to decide he loves her. Then Ivy Avila lands on the island like a falling star. When Ivy shines on her, Fern feels seen. When they're together, Fern has purpose. She glimpses the secrets Ivy hides behind her fame, her fortune, the lavish parties she throws at her great glass house, and understands that Ivy hurts in ways Fern can't fathom. And soon, it's clear Ivy wants someone Fern can help her get. But as the two pull closer, Fern's cozy life on Commodore unravels: drought descends, fires burn, and a reckless night spins out of control. Everything Fern thought she understood—about her home, herself, the boy she loved, about Ivy Avila—twists and bends into something new. And Fern won't emerge the same person she was.
An enthralling, mind-altering fever dream, Tell Me My Name is about the cost of being a girl in a world that takes so much, and the enormity of what is regained when we take it back.
From New York Times bestselling author Andrew Maraniss comes the remarkable true story of Glenn Burke, a "hidden figure" in the history of sports: the inventor of the high five and the first openly gay MLB player. Perfect for fans of Steve Sheinkin and Daniel James Brown.
On October 2nd, 1977, Glenn Burke, outfielder for the Los Angeles Dodgers, made history without even swinging a bat. When his teammate Dusty Baker hit a historic home run, Glenn enthusiastically congratulated him with the first ever high five.
But Glenn also made history in another way–he was the first openly gay MLB player. While he did not come out publicly until after his playing days were over, Glenn's sexuality was known to his teammates, family, and friends. His MLB career would be cut short after only three years, but his legacy and impact on the athletic and LGBTQIA+ community would resonate for years to come.
New York Times bestselling author Andrew Maraniss tells the story of Glenn Burke: from his childhood growing up in Oakland, his journey to the MLB and the World Series, the joy in discovering who he really was, to more difficult times: facing injury, addiction, and the AIDS epidemic.
Packed with black-and-white photographs and thoroughly researched, never-before-seen details about Glenn's life, Singled Out is the fascinating story of a trailblazer in sports–and the history and culture that shaped the world around him.
Revolutionary flames ignite around Annie, Lee, and a brand new character in the follow-up to FIREBORNE.
After fleeing the revolution and settling into the craggy cliffs of New Pythos, the dragonlords are eager to punish their usurpers and reclaim their city. Their first order of business was destroying the Callipolan food supply. Now they're coming for the dragonriders.
Annie is Callipolis's new Firstrider, charged with leading the war against New Pythos. But with unrest at home, enforcing the government's rationing program risks turning her into public enemy number one.
Lee struggles to find his place after killing kin for a leader who betrayed him. He can support Annie and the other Guardians . . . or join the rebels who look to topple the new regime.
Griff, a lowborn dragonrider who serves New Pythos, knows he has no future. And now that Julia Stormscourge is no longer there to protect him, he is called on to sacrifice everything for the lords that oppress his people–or to forge a new path with the Callipolan Firstrider seeking his help.
With famine tearing Callipolis apart and the Pythians determined to take back what they lost, it will be up to Annie, Lee, and Griff to decide who–and what–to fight for.
Set in a world on the edge of an apocalyptic flood, this heart-stoppingly romantic fantasy debut is perfect for fans of Rachel Hartman and Rae Carson.
In a world bound for an epic flood, only a chosen few are guaranteed safe passage into the new world once the waters recede. The Kostrovian royal court will be saved, of course, along with their guards. But the fate of the court's Royal Flyers, a lauded fleet of aerial silk performers, is less certain. Hell-bent on survival, Principal Flyer, Natasha Koskinen, will do anything to save the flyers, who are the only family she's ever known. Even if "anything" means molding herself into the type of girl who could be courted by Prince Nikolai. But unbeknownst to Natasha, her newest recruit, Ella Neves, is driven less by her desire to survive the floods than her thirst for revenge. And Ella's mission could put everything Natasha has worked for in peril.
As the oceans rise, so too does an undeniable spark between the two flyers. With the end of the world looming, and dark secrets about the Kostrovian court coming to light, Ella and Natasha can either give in to despair . . . or find a new reason to live.
In Continuum, fine artist, activist, and Titans actor Chella Man uses his own experiences as a deaf, transgender, genderqueer, Jewish person of color to talk about cultivating self-acceptance and acting as one's own representation.
Pocket Change Collective is a series of small books with big ideas from today's leading activists and artists.
"What constructs in your life must you unlearn to support inclusivity and respect for all?" This is a question that artist, actor, and activist Chella Man wrestles with in this powerful and honest essay. A story of coping and resilience, Chella journeys through his experiences as a deaf, transgender, genderqueer, Jewish person of color, and shows us that identity lies on a continuum — a beautiful, messy, and ever-evolving road of exploration.
In this moving, personal story, professional skateboarder Leo Baker shares their journey within the sport and the importance of authenticity and allyship as a non-binary athlete.
Pocket Change Collective is a series of small books with big ideas from today's leading activists and artists.
"Your authenticity is your superpower." That's the motto that professional skateboarder Leo Baker lives by and champions. But like any hero's journey, learning about their power didn't come easy. In this installment of the Pocket Change Collective, Baker takes the reader on a complicated, powerful journey through the world of skate and competitive sport as a non-binary athlete.
Told in two distinct and irresistible voices, Junauda Petrus's bold and lyrical debut is the story of two black girls from very different backgrounds finding love and happiness in a world that seems determined to deny them both.
Port of Spain, Trinidad. Sixteen-year-old Audre is despondent, having just found out she's going to be sent to live in America with her father because her strictly religious mother caught her with her secret girlfriend, the pastor's daughter. Audre's grandmother Queenie (a former dancer who drives a white convertible Cadillac and who has a few secrets of her own) tries to reassure her granddaughter that she won't lose her roots, not even in some place called Minneapolis. "America have dey spirits too, believe me," she tells Audre.
Minneapolis, USA. Sixteen-year-old Mabel is lying on her bed, staring at the ceiling and trying to figure out why she feels the way she feels–about her ex Terrell, about her girl Jada and that moment they had in the woods, and about the vague feeling of illness that's plagued her all summer. Mabel's reverie is cut short when her father announces that his best friend and his just-arrived-from-Trinidad daughter are coming for dinner.
Mabel quickly falls hard for Audre and is determined to take care of her as she tries to navigate an American high school. But their romance takes a turn when test results reveal exactly why Mabel has been feeling low-key sick all summer and suddenly it's Audre who is caring for Mabel as she faces a deeply uncertain future.
Books to look forward to…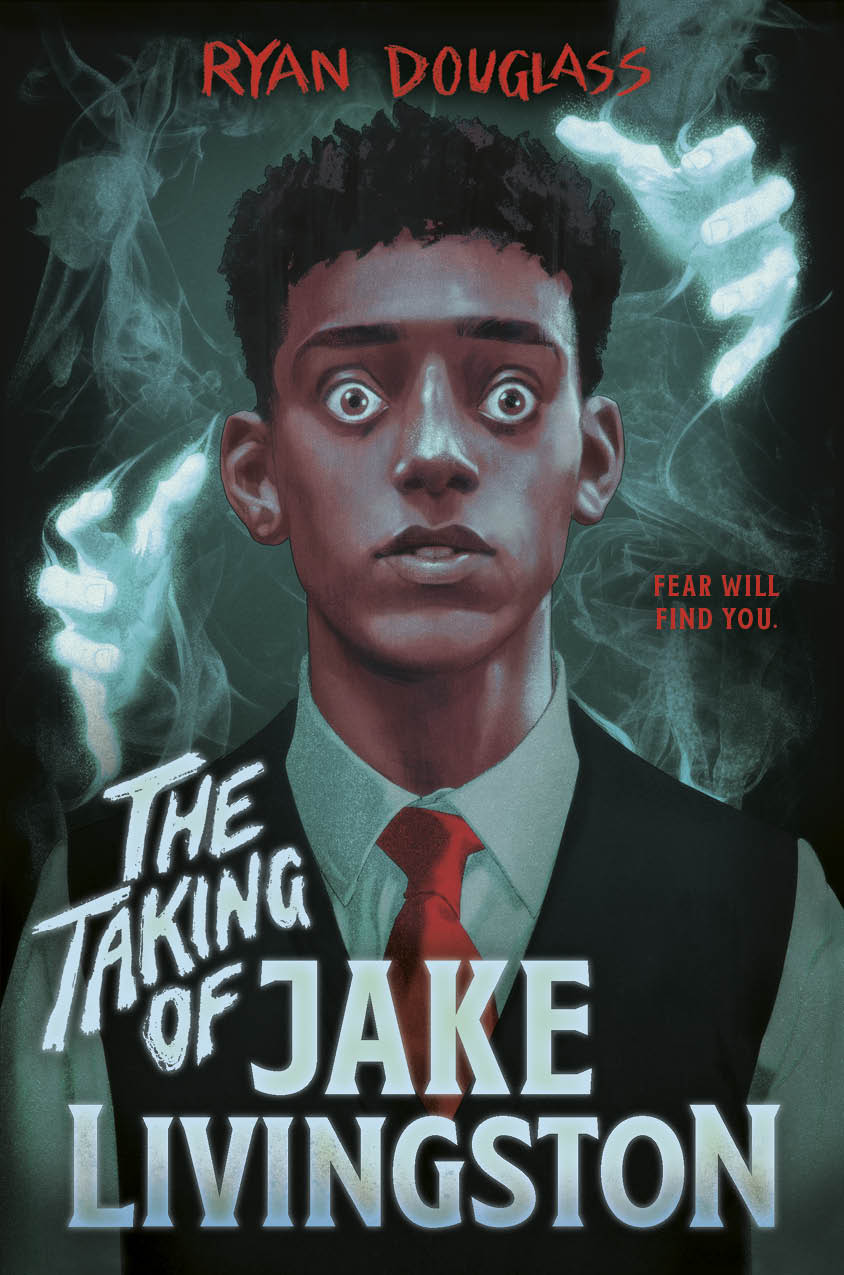 Get Out meets Danielle Vega in this YA social thriller where survival is not a guarantee.
Sixteen-year-old Jake Livingston sees dead people everywhere. But he can't decide what's worse: being a medium forced to watch the dead play out their last moments on a loop or being at the mercy of racist teachers as one of the few Black students at St. Clair Prep. Both are a living nightmare he wishes he could wake up from. But things at St. Clair start looking up with the arrival of another Black student–the handsome Allister–and for the first time, romance is on the horizon for Jake.
Unfortunately, life as a medium is getting worse. Though most ghosts are harmless and Jake is always happy to help them move on to the next place, Sawyer Doon wants much more from Jake. In life, Sawyer was a troubled teen who shot and killed six kids at a local high school before taking his own life. Now he's a powerful, vengeful ghost and he has plans for Jake. Suddenly, everything Jake knows about dead world goes out the window as Sawyer begins to haunt him. High school soon becomes a different kind of survival game–one Jake is not sure he can win.
Both Sides Now by Peyton Thomas – August 24th

A witty and warm-hearted novel about a trans teen finding his place in the world perfect for fans of Red, White and Royal Blue
There's only one thing standing between Finch Kelly and a full-blown case of high school senioritis: the National Speech & Debate Tournament. Taking home the gold would not only be the pinnacle of Finch's debating career, but the perfect way to launch himself into his next chapter: college in Washington, DC, and a history-making career as the first trans congressman. What could possibly go wrong?
Well, for starters, Finch could develop a teeny tiny crush on his very attractive, very taken, and very gay debate partner, Jonah. Never mind that Finch has never considered whether he's interested in more than just girls.
And that dream of college in DC? Finch hasn't exactly been accepted anywhere yet, let alone received the full-ride scholarship he'll need to make this dream a reality.
Worst of all, though, is this year's topic for Nationals: transgender rights. If he wants to cinch the gold, and get into college, Finch might have to argue against his own humanity.
People say there are two sides to every argument. But, as Finch is about to discover, some things—like who you are and who you love—are not up for debate.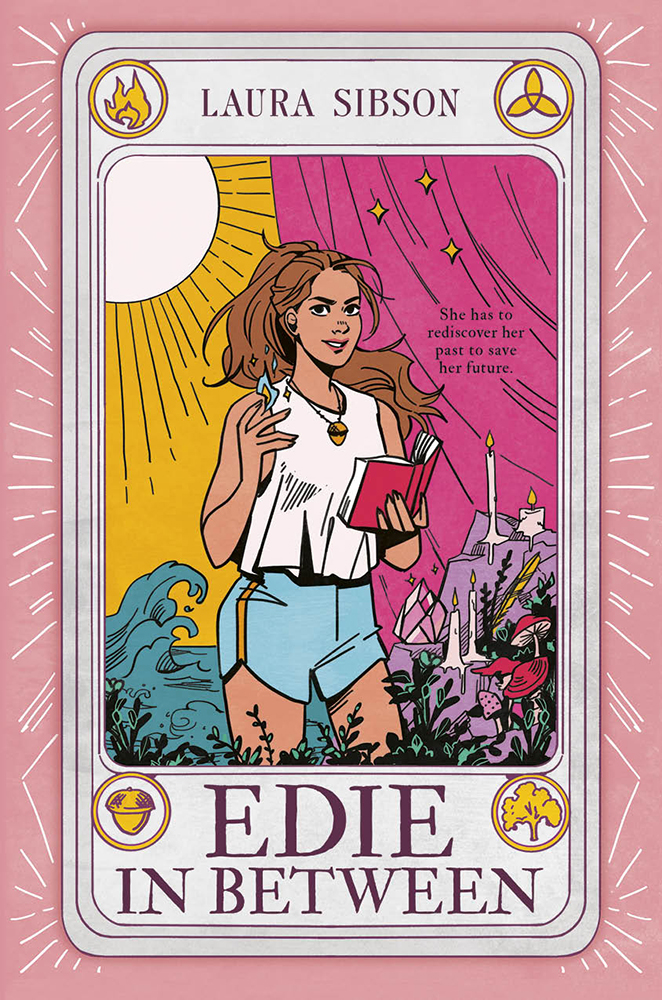 A modern-day Practical Magic about love, loss, and embracing the mystical.
It's been one year since Edie's mother died. But her ghost has never left.
According to her GG, it's tradition that the dead of the Mitchell family linger with the living. It's just as much a part of a Mitchell's life as brewing healing remedies or talking to plants. But Edie, whose pain over losing her mother is still fresh, has no interest in her family's legacy as local "witches."
When her mother's teenage journal tumbles into her life, her family's mystical inheritance becomes once and for all too hard to ignore. It takes Edie on a scavenger hunt to find objects that once belonged to her mother, each one imbued with a different memory. Every time she touches one of these talismans, it whisks her to another entry inside the journal–where she watches her teenage mom mourn, love, and hope just as Edie herself is now doing.
But as Edie discovers, there's a dark secret behind her family's practice that she's unwittingly released. She'll have to embrace–and master–the magic she's always rejected…before it consumes her.
Tinged with a sweet romance with the spellbinding Rhia, who works at the local occult shop, Edie in Between delivers all the cozy magic a budding young witch finding her way in the world needs.
From the author of These Witches Don't Burn comes another paranormal romance for fans of Richelle Mead and Stephenie Meyer.
Elise Beaumont is cursed. With every touch, she experiences exactly how her loved ones will die. And after her brother's death—a death she predicted but was unable to prevent—Elise is desperate to get rid of her terrible gift, no matter the cost.
Claire Montgomery also has a unique relationship with death, mostly because she's already dead. Technically, anyway. Claire is a vampire, and she's been assigned by the Veil to help Elise master her rare Death Oracle powers.
At first, Elise is reluctant to work with a vampire, but when she predicts a teacher's imminent murder, she's determined to stop the violent death, even if it means sacrificing her own future to secure Claire's help.
The trouble is, Claire and Elise aren't the only paranormals in town—a killer is stalking the streets, and Claire can't seem to shake the pull she feels toward Elise, a romance that could upend the Veil's mission. But as Elise and Claire grow closer, Elise begins to wonder—can she really trust someone tasked with securing her loyalty? Someone who could so easily kill her? Someone who might hold the key to unraveling her brother's mysterious death?