Breaking News
13 Books to Add to Your Friday the 13th TBR
Happy Friday the 13th, y'all! We here at Penguin Teen HQ know the value and fun of a good scare, so we love that there have been so many great horror movies out right now–A Quiet Place, Truth or Dare, and The Strangers: Prey at Night, to name few. Already seen them or too scared to venture to the theaters? We've got you covered–here's a list of 13 creepy, atmospheric, and downright terrifying books we dare you to put on your TBR pile.'
Bringing the dead back to life? Scary. Living in a world without your best friend? Scarier. That's why teen Wiccan Mila Flores brings back her best friend–and two other classmates–back from the dead, accidentally creating her own vigilante girl gang. On sale 5/8
When Sofia Flores moves to a new school, she finds that her new friends bring the term "mean girl" to a new level when they believe a classmate has been possessed by the Devil.
 
Students at Osborne High are being murdered one by one, and as the terror grows closer and the hunt intensifies for the killer, dark secrets among them must finally be confronted. Bonus: you'll be seeing this one pop up on Netflix in the near future!
Nerve by Jeanne Ryan
The game of Truth or Dare has never been more real–especially when the only choice is dare. Vee is up against her dream guy with their lives on the line as the world watches to see if they truly have the nerve to keep playing.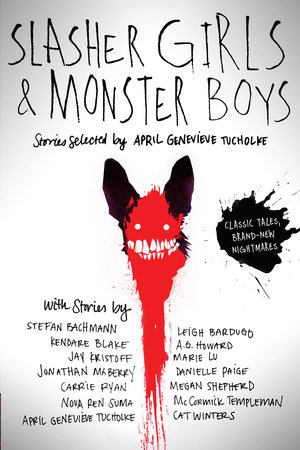 Lock the doors and make sure all the lights are on before reading these fourteen horrifying twists on your favorite fairy tales, movies, and books from some of the best YA authors out there.
Jess wishes she and her best friend Angie could be something more, but that's not her only issue with Angie falling in love with Margot, a girl from a nearby prep school. Secrets and cruelty lie just beneath the carefree surface of Margot's world of wealth and privilege–when they come out, will Jess's best friend be able to handle the consequences?
A tattered spellbook might be the key to discovering things that have been lost–but what if it leads toward things that were never meant to be found?
The Kevinian cult has taken everything from seventeen-year-old Minnow: twelve years of her life, her family, her ability to trust. And when she rebelled, they took away her hands, too. Now their Prophet has been murdered and their camp set aflame, and it's clear that Minnow knows something–and she's not talking.
As children, five friends sealed childhood treasures in a box and vowed to never go back on their sacrifices. Four years later, a series of strange and terrifying events begin to unfold: mirrors inexplicably shattering, inanimate beings coming to life, otherworldly crows thirsting for blood. Someone broke the rules of the box, and now everyone has to pay. On sale 8/28!
Traditions lead to gruesome deaths in Quivara, a place where something sinister waits in the cornstalks. Travelers tip: don't make your way into the fields alone…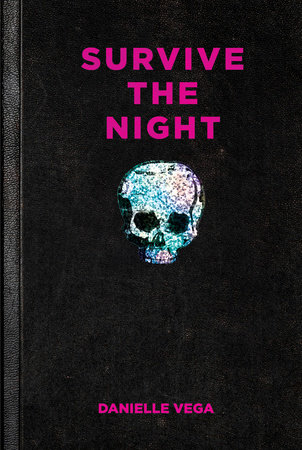 An all-night, underground rave in the subway system of New York City–what could go wrong? Mutilated bodies showing up in the tunnels, that's what.
Ben Gibson is many things, but he's not sorry and he's not a liar. He will tell you about who lived and who died, who killed and who had the best of intentions–but he'll take his sweet time doing so.

Summer is supposed to be relaxing, but it's kind of hard for Hannah to relax when someone is killing girls in her neighborhood and the ghost of her best friend is haunting her room.