What's Happening
14 Books We Can't Wait to Read This Fall
August is here! We have good news and bad news. Bad news: we're quickly approaching the end of summer. Good news: you've got a ton of brand new fall books coming your way! Why not soothe your soon-to-be end of summer blues with some of these fabulous reads?
What do you get when you follow Mara Carlyle's account of the year her high school was plagued by spontaneous combustion? A novel of growing up…and blowing up.
Spontaneous is on sale, 8/23/2016. Preorder your copy here!
In the sequel to the New York Times bestselling An Ember in the Ashes, Elias and Laia fight their way to Kauf Prison in order to rescue her brother, while Helene fights to maintain her identity and safety under the rule of their new Emperor, Marcus. Things are heating up in the Empire–you won't want to miss what happens next!
A Torch Against the Night goes on sale 8/30/3016. Preorder your copy here to get a tote bag!
Henry Page has never been in love. He fancies himself a hopeless romantic, but his epic romance hasn't been in the cards for him–at least not until Grace Town strolls into his life. Will Henry and Grace live happily ever after? Spoiler alert: you should probably grab your Taylor Swift albums and ice cream for this one.
On sale 10/4/2016. Preorder your copy!
When Alice Alexis Queensmeadow goes off in search of her missing father, she finds herself in Furthermore, a land where color is currency, adventure is inevitable, and friendship is found in the most unexpected places. Be warned: Furthermore is only occasionally as helpful as it pretends to be.
On sale 8/30/3016. Preorder your copy to get a fox pin and enter to win a basket of Tahereh Mafi's favorite things!
Before Miss Peregrine gave them a home, the story of the Peculiars was written in the Tales. Discover hidden information about the Peculiar world in this collection of fairy tales before Miss Peregrine's Home for Peculiar Children hits theaters on September 30th!
On sale 9/3/2016. Preorder your copy!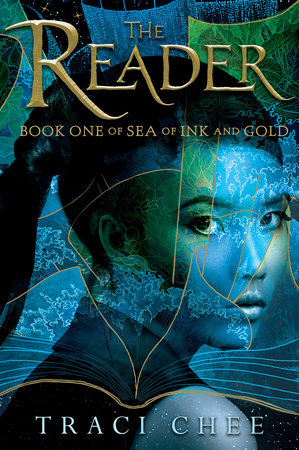 There's nothing better than a book about a book. Set in a world where reading is unheard of, this fantastical adventure is a blend of swashbuckling pirates, merciless assassins, and the power one book can have.
On sale 9/13/2016. Preorder your copy!
The New York Times bestselling author of Thirteen Reasons Why brings us an evergreen romance that's best enjoyed with a peppermint mocha in hand.
On sale 10/18/2016. Preorder your copy!
Victor Benucci and Madeline Falco have a story to tell: it begins with the death of Vic's father and ends with the murder of Mad's uncle. The Hackensack Police Department would very much like to hear it, and so should you.
On sale 9/20/2016. Preorder your copy!
Do you think that Adalina can be redeemed from her descent into darkness? Find out how it all ends when the epic finale of Marie Lu's Young Elites series releases!
On sale 10/11/2016. Preorder your copy!
Sarah's existential crisis has her seeing and talking to both past and future versions of herself–talk about something that might damage your calm.
On sale 10/11/2016!
What happens when you cross Sherlock Holmes with Ferris Bueller? You get Digby. The sequel to Trouble is a Friend of Mine has Zoe choosing between a normal high school life and one riddled with Digby's schemes–we know which one we would pick!
On sale 11/22/2016!
Pasadena by Sherri L. Smith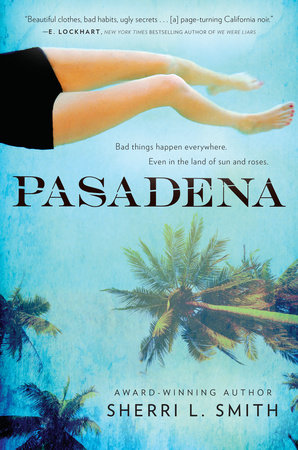 A page-turning noir mystery that will make you think twice about your trip to sunny Los Angeles.
On sale 9/13/2016!
When two teens stumble into a dangerous fantasy world, they have to figure out how to become the heroes they've always dreamed of being–or be stuck there forever. Bonus: Harrison Ford calls it "an unforgettable journey of magic and adventure." Harrison knows what's up.
On sale 8/30/2016!
Family problems? Bad. Family problems when you come from a family of con artists you stole money from in order to create your perfect prep school life? Worse.
Thieving Weasels is on sale, 8/23/2016.