What's Happening
5 Books to Satisfy Your Internet Obsession
We at Penguin Teen love the internet as much as anybody. But sometimes you just want to get away from it all and dive into a world full of fictional drama. Check out our 5 favorite books to satisfy your internet obsession without actually having to scroll, double tap, or comment on anything… unless, you know, you want to.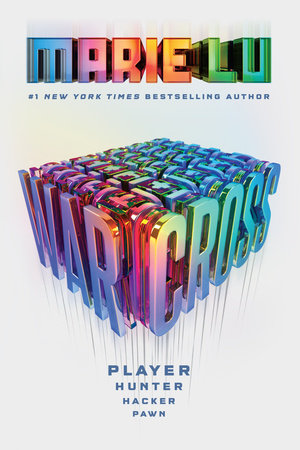 Warcross isn't just a game. It's a way of life. Follow Emika Chen, a teenage hacker and bounty hunter, who hacks her way into the international Warcross championships and finds herself in a position much more than she bargained for. Coming 9/12/17!
Nerve by Jeanne Ryan
Vee finds herself wrapped up in NERVE, an anonymous online game of dares. When she's paired up with Ian, she finds herself agreeing to more and more dares… but her participation could turn deadly.
What would you do if you had access to your Facebook page 15 years in the future? Would you want to know how your life turned out? From Jay Asher, author of Thirteen Reasons Why and Carolyn Mackler, follow Josh and Emma as they find out how their lives turn out based on their present actions… whether they like it or not.
Scarlett loves to write fanfiction. But when her favorite TV show gets canceled, she has no choice but to write her fanfic about classmates, which turns out to be way more dramatic than any TV show.
Take your love of the internet to real world practices with Girls Who Code! How-tos and tips for coding beginners from an international organization that is set out to show that computer science isn't just for boys.
When you're ready to go back to the scroll, check out this awesome game–see how many emojis you can find in these book covers!