What's Happening
8 Conspiracy Books That Will Make You Question EVERYTHING
Warning: you might stop trusting your friends, loved ones, and even your cat after reading these. Presenting eight books full of cover-ups, secrets, and lies that will keep you frantically turning pages to find out WHAT IT ALL MEANS.
Something fishy is happening in Min's tiny hometown in Idaho. Murder, lies, secrets, and vast conspiracies, Brendan Reichs' Nemesis has it all for the readers who love high-stakes mysteries!
Twelve secret and powerful families who rule the world think Avery is the key to an ancient prophecy, and she'll stumble onto a conspiracy that might plunge the world into WWIII as she tries to unravel the mystery putting her life in danger.
Phaet Theta lives in a Moon colony where a faceless militia protects her from attacks by Earth dwellers…but what happens when her logically ordered world starts to fall apart?
After witnessing his father's death and sending his mom to rehab, Mickey's year can't get much worse – until his new friend vanishes and he uncovers a conspiracy that proves no one is who they seemed to be.
Here's an addition to your list of nightmares: a virus that ages its victims in only a matter of hours until you die. That's what Mia's boarding school is up against after an army mysteriously quarantines her school – and she's the only one who knows something about what's going on.
After a devastating yacht accident, only three people remain to tell the tale, and two of them are lying. But Frances knows the truth, and she won't stop until she avenges the death of her loved ones.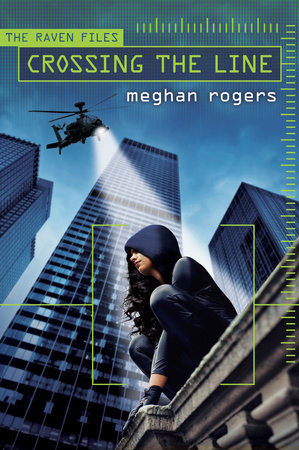 Turns out high school has nothing on the trials of being a teenage spy, especially when you're playing a double agent to find out the truth about what happened to your parents.
The lines between Hollywood glamour and reality are pretty blurry, and Seth has to decide how far he's willing to go for for fame, money, and the people he loves.