What's Happening
10 Steamy Books to Keep You Warm This Winter
We've gotten to that point in the season where it doesn't seem like winter will ever end. But in case warmer destinations are not in your future, what better way to warm up than a steamy romance? …Or at least reading about one! These ten hot reads are sure to keep you nice and cozy through the cold months ahead.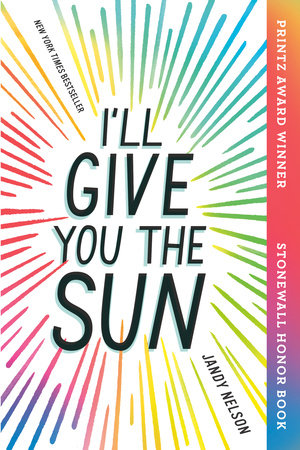 I'll Give You the Sun gives us two love stories for the price of one! The story follows Noah and Jude in two different timelines, giving us a peek at Noah's past romance with his next door neighbor Brian, and Jude's current flirtation with the British, motorcycle-riding Oscar.
If forbidden romance is your thing and you haven't read a Richelle Mead book, you need to get your hands on the Vampire Academy series STAT. The chemistry between Rose and Dimitri will make little heart emojis start popping out of your eyes.
Did someone say forbidden romance? No discussion about forbidden romance—or Richelle Mead's books—would be complete without The Bloodlines series. Vampire/slacker extraordinaire Adrian and Alchemist Sydney redefine slow burn romance.
Everyone needs a book that's going to make them swoon. Isla and Josh will make you laugh, cry, and squeal in Isla and the Happily Ever. They're the perfect example that all perfect relationships are, well, not perfect, but anything is possible with love. *insert heart-eye emoji here*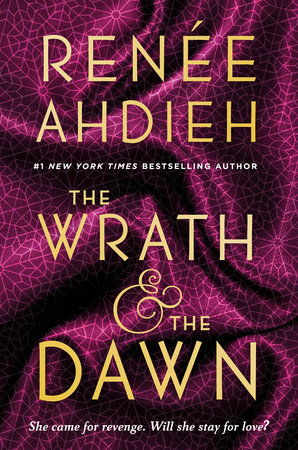 Do you think there's nothing better than a good hate-turned-love love story? Perfect, because that's what happens with Shahrzad and Khalid in The Wrath and the Dawn. Khalid and Shazi have chemistry in spades.
Romance is hard all on its own. But romance while there's an assassin on the loose? Yeah, that can be tricky. This gorgeous slow-burn romance is arriving just in time to carry you through to the end of winter, coming February 26th!
The sparks were there in book one. And, you know, one of these days we all might actually get over Odessa's heartbreaking situation in Reign of the Fallen. In fact, maybe Odessa and Meredy setting off on a dangerous voyage beyond Karthia's voyage is just the set up we've been waiting for for Odessa to finally find her happily ever after. *fingers crossed*
The couple that rebels together stays together, am I right? Amani and Jin's relationship might be in the beginning stages, but what a way to begin!
WARNING: THIS IS A TEAR-JERKER. Where She Went is heart-breaking and real, but it's also passionate and sexy. Get ready to alternate between wiping away tears and swooning!
Sure, you've heard love stories before. But have you ever heard the literal goddess of love tell a love story? You're going to swoon. Big time. Coming March 5th!