Reading Recs
Books to Read for Latine & Hispanic Heritage Month
September 15-October 15 is Latine & Hispanic Heritage Month. We're inviting you to join us in reading stories by Latine and Hispanic authors–and if you don't know where to start, here are a few of our recommendations!
Suddenly a Murder by Lauren Muñoz
Seven friends throw a 1920s–themed party, where it's all pretend—until one of them is murdered. One of Us Is Lying meets Knives Out in this glamorous locked-room mystery.
Always Isn't Forever by J.C Cervantes
From New York Times bestselling author J.C. Cervantes comes a sparkling, unforgettable YA romance, perfect for fans of You've Reached Sam.
Flirting with Fate by J.C. Cervantes
Jane the Virgin meets The Sisterhood of the Traveling Pants in New York Times bestselling author J.C. Cervantes's charming, romantic YA debut —now available in paperback.
Viva Lola Espinoza by Ella Cerón
A debut young adult novel that's Pride & Prejudice with a dash of magic, about a booksmart teen who spends the summer in Mexico City, meets two very cute boys, attempts to learn Spanish, and uncovers a family secret that changes her life forever.
Up in Flames by Hailey Alcaraz – Coming October 3!
Gorgeous, wealthy, and entitled, Ruby has just one single worry in her life—scheming to get the boy next door to finally realize they're meant to be together. But when the California wildfires cause her privileged world to go up in flames, Ruby must struggle to find the grit and compassion to help her family and those less fortunate to rise from the ashes.
An unforgettable, torrential, and hopeful debut young adult novel-in-verse that redefines what it means to "make it," for readers of Nicholasa Mohr and Elizabeth Acevedo.
Twenty stand-alone short stories, essays, poems, and more from celebrated and award-winning authors make up this YA anthology that explores the Mexican American experience.
A poignant novel of desperation, escape, and survival across the U.S.-Mexico border, inspired by current events.
Sanctuary by Paola Mendoza and Abby Sher
Co-founder of the Women's March makes her YA debut in a near-future dystopian where a young girl and her brother must escape a xenophobic government to find sanctuary–now in paperback!
Fourteen-year-old Iranian-American Parvin Mohammadi sets out to win the ultimate date to homecoming in this heartfelt and outright hilarious debut.
Azar on Fire by Olivia Abtahi
Finding her voice takes on a whole new meaning when fourteen-year-old Azar Rossi sets out to win her local Battle of the Bands contest in this heartfelt and hilarious contemporary YA.
A loose retelling of Cinderella, about a high-school graduate who–after getting grounded for the whole summer–joins a local Quidditch league and finds her footing, perfect for fans of Dumplin', Fangirl, and everyone who's read and adored Harry Potter.
A sweet and nerdy contemporary YA novel set in the world of marching band perfect for fans of Late to the Party, Fat Chance, Charlie Vega and Kate in Waiting.
In a summer bursting with queer brown dance parties, a sexy fling with a motorcycling librarian, and intense explorations of race and identity, Juliet learns what it means to come out–to the world, to her family, to herself.
This stunning YA debut is a timely and heartfelt speculative narrative about healing, faith, and freedom.
Veronica Mars meets The Craft when a teen girl investigates the suspicious deaths of three classmates and accidentally ends up bringing them back to life to form a hilariously unlikely–and unwilling–vigilante girl gang.
For fans of Sarah Dessen and Jenny Han, Beyond the Break is a funny and gorgeous debut about a girl experiencing her first love. Well, second, if you count her faith… and that's where things may get complicated.
Chasing After Knight by Heather Buchta
From Beyond the Break author Heather Buchta comes a funny, romantic novel about a girl trying to make amends with a former best friend. The thing is: healing someone else's broken heart has its complications, especially when he's now an A-list movie star.
In this personal, moving essay, environmental activist and hip-hop artist Xiuhtezcatl Martinez uses his art and his activism to show that climate change is a human issue that can't be ignored.
Diamond Park by Phillippe Diederich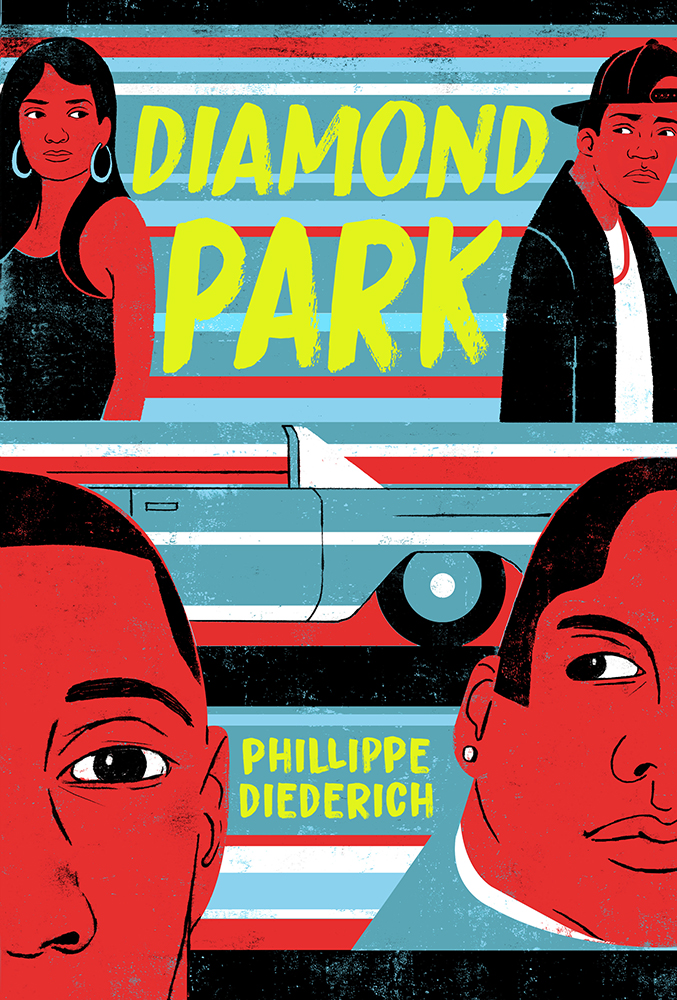 A fast-paced YA novel about four Mexican American teenagers from Houston, a '59 Chevy Impala, and a murder that changes their lives forever.