What's Happening
Adam & Mia, and 9 Other Artists from YA Books We Love
Isn't there something just so attractive about an artist? Whether they're putting paint on a canvas or strumming out their feelings on a guitar, the brooding definitely gets to us in the best possible way. Here at Penguin Teen, we work with books (obviously), so it's no mystery why we love artists in fiction. Here are some of our favs!
Always Never Yours by Austin Siegemund-Broka and Emily Wibberley
Have you ever wondered what happened to Rosaline in Romeo & Juliet? Did she find her happy ending or was she destined to lust (and then mourn—sorry, spoiler!) after Romeo? Always Never Yours puts this Shakespearean classic on its head by offering a (hopefully) happier ending for the cast-aside heroine as she tackles the tragic romance as her high school performance.
Freya is a musical artist on hiatus… spoiler alert: she's lost her voice. For a popstar sensation, that's a huge bummer. But then Freya finds Harun and Nathaniel, and suddenly things aren't as hopeless as they seem.
Sixteen-year-old Neruda Diaz is an inspiring artist who has been in love many times before, but hasn't found the one… yet. Cue: Callie. Paired together for a school project, Neruda and Callie realize that they have a lot more in common than they ever thought, but also that love is, well, complicated.
Isla has been enamored with Josh for a while, but Josh just got out of a messy relationship—we've all been there. Josh is a brooding cartoonist working on an autobiographical graphic novel. Honestly, what's not to love?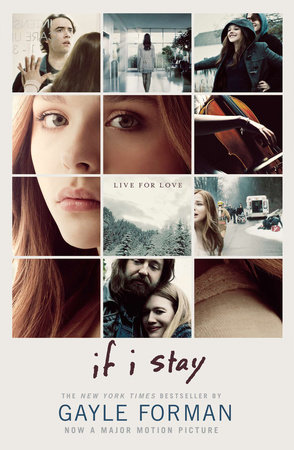 Adam and Mia are both musicians with very different styles. Adam is a swoony guitarist and Mia is a classically-trained Cellist with dreams of Juilliard. What is music, but art you can listen to. These two definitely make beautiful music together, and we are very supportive of that.
One of Sarah Dessen's finest, The Truth About Forever features Macy, Wes, and one of our favorite love stories. Wes is a sculptor that turns junkyard trash into beautiful pieces of art. Honestly, how could you resist that?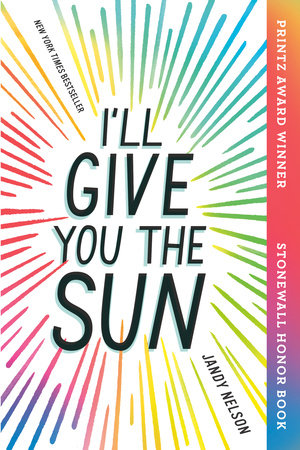 Jude and Noah are twins; both with incredible artistic talents. For Jude, sculpture is her forte, while Noah prefers to draw. These two used to be close until an earth-shattering event changes everything in this Printz Award winning book.
Jane just graduated from high school and is left with no direction. However, she loves making umbrellas inspired by her dreams. Her seemingly boring life (minus the umbrellas—can we have one?) gets turned upside down when she's invited to a mysterious gala.
What happens when an artist can no longer draw? Sarah is thrusted into that reality when suddenly her ability runs dry. She must come to grips with the cause of this—the tornado that is her family—and what that means for her.
Five friends at a New York City performing arts school connect over the dream of stardom, but as their senior year is coming to a close, they realize that their time together is running out. A celebration of friendship and everything that comes with it, You in Five Acts gets down to the nitty-gritty of how one tragedy can change everything.
Are real-life artists more your style? Check out Blood Water Paint and discover the epic life of Artemisia Gentileschi.