Breaking News
#ReadWithPride with Penguin Teen: YA books still to come!
Pride Month may be coming to an end, but we'll be reading with Pride all year long! Here are a few recommendations for your TBR.
Youngblood by Sasha Laurens – July 19
When Taylor stumbles upon the dead body of a vampire, and Kat makes a shocking discovery in the school's archives, the two realize that there are deep secrets at Harcote—secrets that link them to the most powerful figures in Vampirdom and to the synthetic blood they all rely on.
It Sounds Like This by Anna Meriano – August 2
A sweet and nerdy contemporary YA novel set in the world of marching band perfect for fans of Late to the Party, Fat Chance, Charlie Vega and Kate in Waiting.
These Fleeting Shadows by Kate Alice Marshall – August 9
The Haunting of Hill House meets Knives Out in a bid for an inheritance that will leave Helen Vaughan either rich…or dead.
Coven by Jennifer Dugan and Kit Seaton – September 6
In this queer, paranormal YA graphic novel debut from the author of Some Girls Do and the illustrator of Wonder Woman: Warbringer, a young witch races to solve the grisly supernatural murders of her coven members before the killer strikes again.
The 99 Boyfriends of Micah Summers by Adam Sass – September 20
Micah Summers runs a popular Instagram full of drawings of his numerous imaginary boyfriends (ninety-nine so far)—though he's never had a real boyfriend before. But when a meet-cute with Boy 100 goes wrong, Micah embarks on a Prince Charming-like quest throughout Chicago to find true love—for real this time.
How to Succeed in Witchcraft by Aislinn Brophy – September 27
An overachieving teen witch vies for a prestigious scholarship at her elite high school in this contemporary YA fantasy for fans of Never Have I Ever and Sabrina the Teen Witch.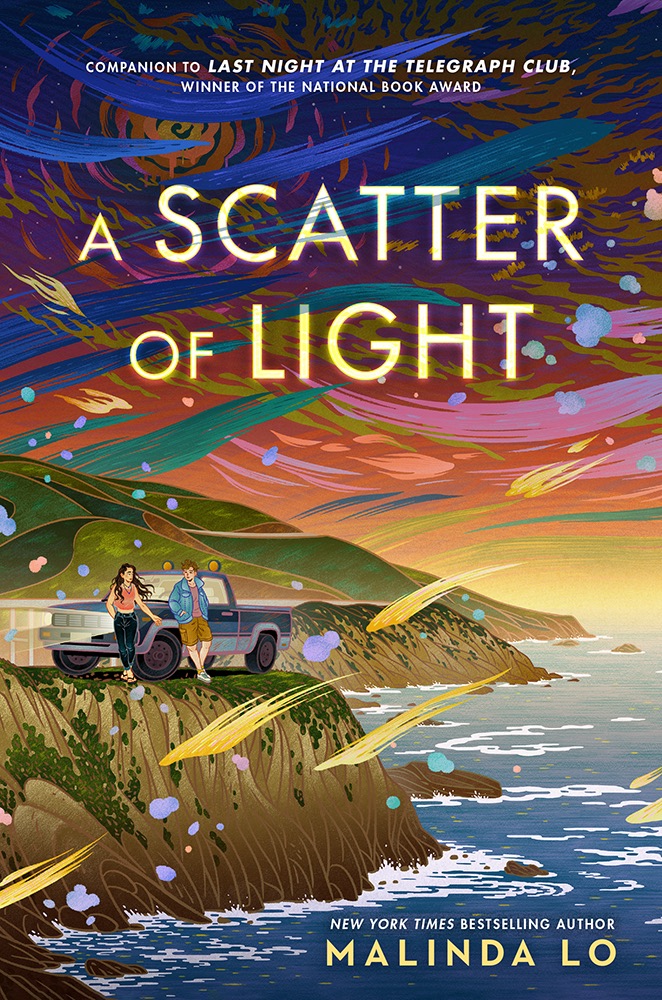 A Scatter of Light by Malinda Lo – October 4
Award-winning author Malinda Lo returns to the Bay Area with another masterful coming-of-queer-age story, this time set against the backdrop of the first major Supreme Court decisions legalizing gay marriage. And almost sixty years after the end of Last Night at the Telegraph Club, Lo's new novel also offers a glimpse into Lily and Kath's lives since 1955.
The Edge of Being by James Brandon – October 11
A tender and heartfelt queer YA novel about the multiplicities of grief, deeply held family secrets, and finding new love.
Another Dimension of Us by Mike Albo – January 17
The Breakfast Club meets Brit Marling's The OA in this thrilling science fiction story about teens from the past and the future who travel across the astral plane save the ones they love.
As You Walk on By by Julian Winters – January 17
The Breakfast Club meets Can't Hardly Wait with an unforgettable ensemble cast in another swoony YA contemporary from award-winning author Julian Winters!
Made of Stars by Jenna Voris – March 28, 2023
Inspired by the lawless love story of Bonnie and Clyde, Jenna Voris's heart-stopping tale of passion and crime will have you seeing stars.