Breaking News
8 Books to Read After You Saw IT and Need a Hug
Here's to all those people who decided to see the IT reboot this weekend and really need a hug, and for everyone who was too scared to see it in the first place. These books are for you.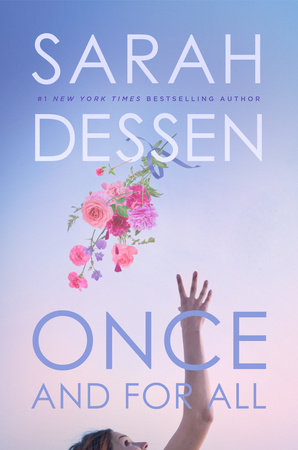 Did you know that a wedding is the direct opposite of clowns?* Well, now you do. Sarah Dessen does it again with Once and For All, her newest novel about Louna, a girl who, despite her part-time wedding planning gig, doesn't exactly believe in the whole love thing.
*evil clowns, I guess
Take some magic, add some love, and some laughs, and you've got yourself Perfect Ten. Honestly, when John Corey Whaley says a book is "an absolute delight to read," you listen.
Ahhhhh, Alice and Tim. The perfect will-they-won't-they (they probably shouldn't, but CAN THEY PLEASE) couple. Guaranteed to give you the warm fuzzies instead of scaring you half to death.
Alexander Hamilton and Elizabeth Schuyler. Probably one of the most romantic love stories, well, ever. It changed the course of American history, after all. How lucky we are, and all that.
The Season by Jonah Lisa Dyer and Stephen Dyer
Most Pride and Prejudice retellings are not filled with zombies or other things to scare you. This one is filled with Texas debutantes and soccer, which is decidedly less horrifying than the other ones. On board for anything Mr. Darcy related, to be honest.
Take an alternate future, Austenian writing, and steampunk. Okay, now think about E.K. Johnston writing that. Yeah, need we say more?
Digby is reason enough to read Trouble is a Friend of Mine, but when you pair him with the awesome heroine Zoe and some serious mystery, you definitely won't be worrying about killer clowns. Promise.
Paris is definitely not scary. In fact, is there any place more romantic? It's easy to see why Stephanie Perkins set her first book in this swoon-y trilogy here. You'll only need your tissues for this one because of how beautiful the romance is.
On second thought…are you feeling comforted now, ready for more scariness? Check out Stephanie Perkins' latest, There's Someone Inside Your House!