What's Happening
Get Into the Halloween Spirit With These Wicked Reads
Can you survive these wicked reads? From ghosts to straight up monsters, eerie settings to exorcisms, there's a plethora of books to read to get you in the Halloween spirit. Read on to find out which one is perfect for you, whether you're a scared-y cat or a horror expert! And don't forget to enter for your chance to win ALL of these books at the bottom of this post!
We'll say it now: this is the scariest book you'll read this fall. Students at Osborne High are being murdered one by one, and as the terror grows closer and the hunt intensifies for the killer, the dark secrets among them must finally be confronted. You probably shouldn't read this one while you're alone…
Fear factor: off the charts 🎃🎃🎃😱😱😱
Since it hits shelves on October 17th, you'll have plenty of time to devour this new psychological thriller before Halloween. However, with all of the thrills, friendship, and page-turning excitement, you'll probably finish well before then. That's okay though, you'll want to re-read this entry into the twisted human mind as soon as you're done.
Fear factor: high 😱😱😱
When a building collapses around five teenagers—and they just barely escape—they know something strange is going on. Little by little, the group pieces together a theory: Their parents are working together to kill them all.
Fear factor: high 😱😱😱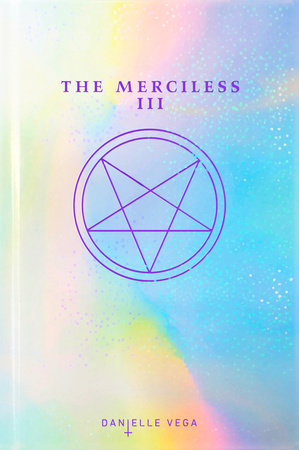 Horror queen Danielle Vega finally reveals the sinister mystery of how a teen girl named Brooklyn became the epitome of evil in this terrifying prequel to the Merciless series.
Fear factor: high 😱😱😱
Taj is the most talented of the aki, young sin-eaters indentured by the mages to slay the sin-beasts. But Taj's livelihood comes at a terrible cost. When he kills a sin-beast, a tattoo of the beast appears on his skin while the guilt of committing the sin appears on his mind. A deep, dark, and twisty Nigerian fantasy, Beasts Made of Night is unlike anything you've ever read.
Fear factor: medium 🎃🎃
Julie Dao's debut is an East Asian fantasy reimagining of The Evil Queen legend about one peasant girl's quest to become Empress. Undoubtedly the darkest fairytale retelling you've ever read…
Fear factor: low 🎃
The highly anticipated new book from the acclaimed author of The Accident Season is a gorgeous, twisty story about things gone missing, things returned from the past, and a group of teenagers, connected in ways they could never have imagined. It all begins one stormy summer night…
Fear factor: low 🎃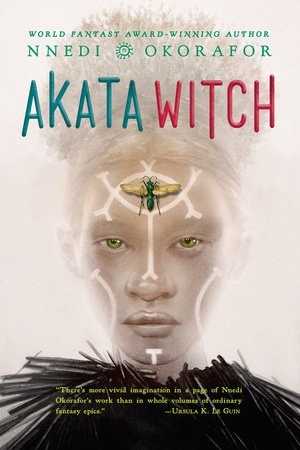 Affectionately dubbed "the Nigerian Harry Potter," Akata Witch weaves together a heart-pounding tale of magic, mystery, and finding one's place in the world. Add in a killer targeting children on the loose, and well, you've got a perfect Halloween read.
Fear factor: medium 🎃🎃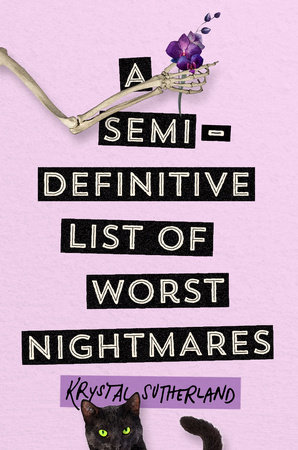 Imagine knowing you have a phobia that will consume your life and eventually lead to your death. Then imagine not knowing which phobia that is. This is exactly Esther's problem, and she keeps a list of phobias (worst nightmares) that she avoids at all costs for fear of figuring out her phobia. But what if she went through the list and faced each one of them one by one?
Fear factor: low 🎃
Sofia Flores is just trying to fit iin at a new school, but the Devil has other plans. Drawn in by her new friends, she quickly finds herself in over her head in this haunting horror that will keep you up all night…and all the nights to follow.
Fear factor: high 😱😱😱
In the sequel to The Merciless, Sofia finds herself being sent to St. Mary's, a creepy Catholic boarding school in Mississippi. She meets the mysterious Jude, who is convinced that Sofia is being possessed by the Devil and that an exorcism is the only way to save her.
Fear factor: high 😱😱😱
An all-night, underground rave in the subway system of New York City—what could go wrong? Mutilated bodies showing up in the tunnels, that's what.
Fear factor: high 😱😱😱
A lot of people feel like they don't belong, but Mackie knows for sure that he doesn't. He's a replacement, a fae child left in the crib of a human baby sixteen years ago—one whose allergies to blood and iron have him fighting to survive in the human world.
Fear factor: medium 🎃🎃
There's something strange about the hipster girl Wes met while filming a séance in the East Village, and he's starting to think it's more than her outlandish style and way of talking…
Fear factor: low 🎃
Every October, Cara's family becomes inexplicably accident-prone. But is it a curse or coincidence?
Fear factor: low 🎃
Lock the doors and make sure all the lights are on before reading these fourteen horrifying short stories from your favorite YA authors.
Fear factor: off the charts 🎃🎃🎃😱😱😱
Start reading right here!