What's Happening
Your preview of every YA book hitting shelves in September!
September reads are coming! Scroll down for your preview of what's coming to shelves next month.
Coven by Jennifer Dugan and Kit Seaton – September 6
In this queer, paranormal YA graphic novel debut from the author of Some Girls Do and the illustrator of Wonder Woman: Warbringer, a young witch races to solve the grisly supernatural murders of her coven members before the killer strikes again.
Chasing the Truth by Jodi Kantor and Megan Twohey, adapted by Ruby Shamir – September 6
The perfect book for all student journalists, this young readers adaptation of the New York Times bestselling She Said by Pulitzer Prize winning reporters' Jodi Kantor and Megan Twohey will inspire a new generation of young journalists. Now in paperback!
The Falling Girls by Hayley Krischer – September 6
From the author of the unforgettable Something Happened to Ali Greenleaf comes an intoxicating thriller about the dark paths female friendships can take, set against the backdrop of a high school cheerleading squad. Perfect for fans of Megan Abbott and Kathleen Glasgow. Now in paperback!
The Life and Crimes of Hoodie Rosen by Isaac Blum – September 13
The Chosen meets Adam Silvera in this irreverent and timely story of worlds colliding in friendship, betrayal, and hatred.
Inaugural Ballers by Andrew Maraniss – September 13
From the New York Times bestselling author of Strong Inside comes the inspirational true story of the birth of women's Olympic basketball at the 1976 Summer Games and the ragtag team that put US women's basketball on the map. Perfect for fans of Steve Sheinkin and Daniel James Brown.
Ziggy, Stardust and Me by James Brandon – September 13
In this tender-hearted debut, set against the tumultuous backdrop of life in 1973, when homosexuality is still considered a mental illness, two boys defy all the odds and fall in love. Now in paperback.
The Depths by Nicole Lesperance – September 13
A tropical island full of secrets. Two Victorian ghosts, trapped for eternity. And a seventeen-year-old girl determined not to be next.
Eternally Yours edited by Patrice Caldwell – September 20
Give in to this irresistible paranormal romance anthology filled with tales of the mortal and the monstrous. In Eternally Yours, fifteen of today's bestselling writers explore love in its many forms . . .
The 99 Boyfriends of Micah Summers by Adam Sass – September 20
A charming YA rom-com perfect for fans of Red, White, and Royal Blue and What If It's Us.
Hello (From Here) by Chandler Baker and Wesley King – September 20
A heartfelt, witty, and thought-provoking YA love story about two teens who fall for each other while forced apart during quarantine, written by two New York Times bestselling authors, and for fans of Five Feet Apart, Anna and the French Kiss, and My Life Next Door. Now in paperback!
The Coldest Touch by Isabel Sterling – September 20
From the author of These Witches Don't Burn comes another paranormal romance for fans of Richelle Mead and Stephenie Meyer.
Miss Peregrine's Museum of Wonders by Ransom Riggs – September 27
A deluxe companion guide to the #1 bestselling Miss Peregrine's Peculiar Children series. Everything you need to know about the peculiar world, written by Miss Peregrine herself.
Secrets So Deep by Ginny Myers Sain – September 27
For fans of We Were Liars and from the bestselling author of Dark and Shallow Lies comes a paranormal thriller about a seventeen-year-old girl returning to camp to uncover the truth of what really happened there twelve years ago, the night her mother drowned.
How to Succeed in Witchcraft by Aislinn Brophy – September 27
A talented witch competes for a prestigious scholarship at her cutthroat high school in this contemporary YA fantasy for fans of Never Have I Ever and Sabrina the Teen Witch.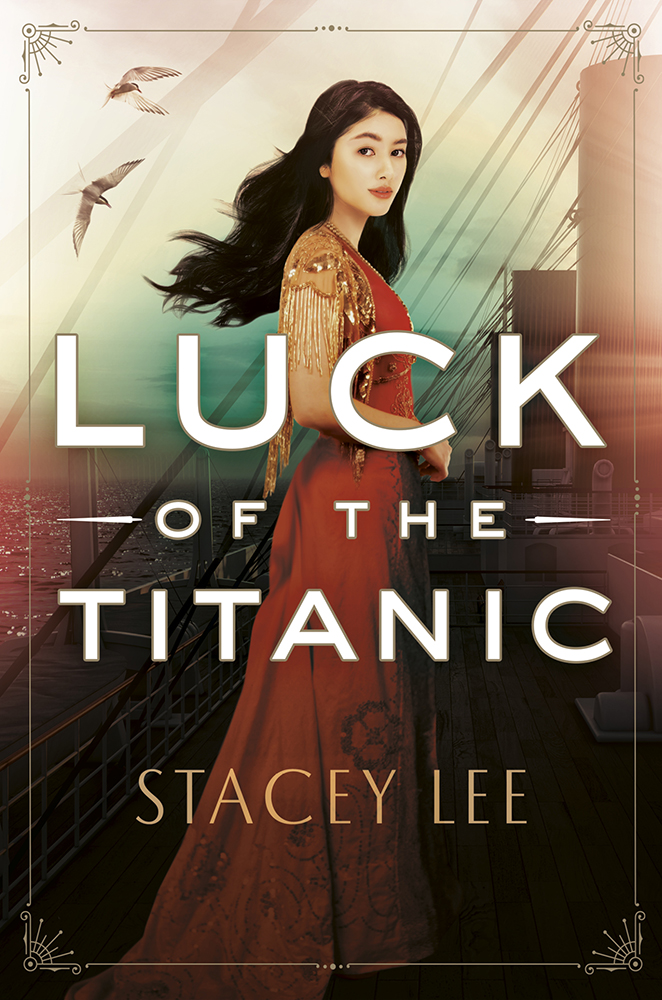 Luck of the Titanic by Stacey Lee – September 27
From the New York Times bestselling author of The Downstairs Girl comes the richly imagined story of Valora and Jamie Luck, twin British-Chinese acrobats traveling aboard the Titanic on its ill-fated maiden voyage.