What's Happening
9 Timeless Love Stories That Will Stick With You Forever
Love happens whether you're ready for it or not. It can happen at school, or at work, at a party, while you're shopping… in some cases it can even happen in the desert or in a forest. Regardless of where, or when, love happens. It's magical, it's beautiful, and if these characters were real, they would agree! These timeless love stories will always leave you swooning… or crying… or both?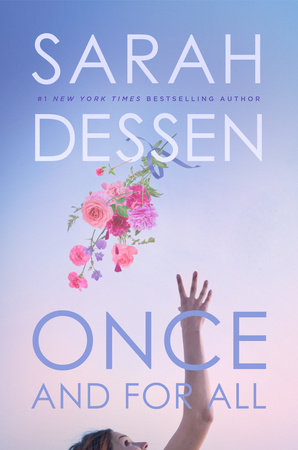 After a tragic heartbreak, Louna wants nothing to do with love. Ironically, she works at her mother's successful wedding planning business where she meets Ambrose, the annoying, but charming chick magnet. Louna holds him at an arm's length, but Ambrose will stop at nothing now that he's met the girl he really wants. A love story that will make you laugh and cry, Louna and Ambrose's love story will always warm your heart.
'Twas the night of the Grand Schuyler Ball… It was rather a dull night for young and beautiful Eliza Schuyler—that is until a handsome Colonel Alexander Hamilton waltzed in the room. When Alex and Eliza meet that fateful night, so begins an epic love story that would forever change the course of American history. Talk about timeless, am I right?
http://www.penguinteen.com/book/540592-perfect-ten-by-l-philips/http://www.penguinteen.com/book/540592-perfect-ten-by-l-philips/
This is that forbidden love story that will have you gripping the edges of your seat. Disguised as a boy, Mariko seeks the truth about her death wish in a group of bandits. But as she uncovers the truth, she finds herself falling in love—with a love that will force her to question everything she's ever known about her purpose, and her deepest desires. Ugh, what more could you want?
Perfect Ten by L. Phillips
It's been two years since Sam broke up with the only other eligible gay guy in his high school, so he's ready to get back on the market. When his Wiccan friend casts a love spell on Sam based on the ten traits he wants in a boyfriend, three new eligible guys arrive at his high school… and they all want Sam. A sweet love story, with a timeless lesson: Love isn't just a bunch of traits, it's a bunch of butterflies in your stomach, and hearts in your eyes.
After Mia left, Adam thought it was the end of their love, but when they bump into each other in the great city of New York, everything they've been through comes rushing back. A timeless love story about sacrifices they've made and the fate that brings them together, Mia and Adam's love will have you screaming with joy.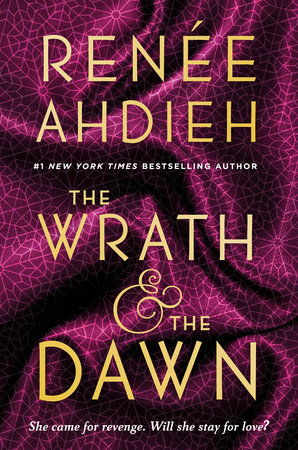 She married him for revenge, but fell in love with him instead. Every dawn, the King of Caliph kills his bride to marry another girl one that same night. When Shazi makes the decision to marry him in hopes of revenge for her best friend, she and the king never expected to fall in love. The Wrath and the Dawn is your classic "I wish I could you hate you" love story with the special touch of magic you definitely don't want to put down.
When Amani Al'Hiza meets Jin, a mysterious and devastatingly handsome foreigner, in a shooting contest, she never predicted she'd fall in love with him… or that he'd help her unlock the powerful truth of who she really is. Think Mr. & Mrs. Smith, but in a desert… with beasts and magic. Amani and Jin's romance is slow-burning and will have you cheering them on throughout the whole series. #POWERCOUPLEGOALS??
With a mother who's already on her fifth husband, and a father she's never met, it's hard for Remy not to have strict relationship standards. But love doesn't pay attention to standards. When Dexter enters Remy's life, her life turns upside down as she decides between what her mind thinks and what her heart feels.
Love hits Emi, an aspiring film director, unexpectedly when she meets Ava. Ava is unlike anyone Emi has ever met. She's enigmatic…. She's beautiful. And she is about to expand Emi's understanding of family, acceptance, and true romance. Together, they learn about love, what it means to be loved, and the love everyone really deserves. *cue ugly crying*