What's Happening
12 Books We Can't Wait to Read this Fall
Oh autumn, a season full of cool weather, pumpkins, leaves changing colors, and lots and lots of reading. With a change of season comes a change in our book list. While we aren't quite ready for summer to end, it's never too early to start getting hyped about the amazing new books coming this fall.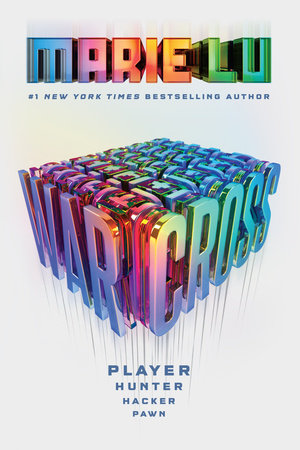 We don't often compare books to video games, but Publisher's Weekly described bestselling author Marie Lu's latest effort as "The Hunger Games meets World of Warcraft." There is a powerful female hacker protagonist, virtual fighting, and a healthy dose of romance. This is a world we definitely don't want to miss out on.
October officially kicks off the month of Halloween, so it's basically Halloween every October day. This means we will be even more obsessed with magic and witches than normal. Perfect timing, too, because Akata Warrior, the highly-anticipated sequel to last year's Akata Witch, is coming out October 3rd.
This debut provides an enriching fantasy world complete with romance, mysterious darkness, and magic fueled by eating the hearts of the recently killed. Marie Lu, author of the Legend and Young Elites series says Forest of a Thousand Lanterns is a "richly developed fantasy world coupled with an ambitious anti-heroine of complex agency."
Since it's being released on October 17th, you'll have plenty of time to devour this new psychological thriller before Halloween. However, with all of the thrills, friendship, and page-turning excitement, you'll probably finish well before then. That's okay though, you'll want to re-read as soon as you're done.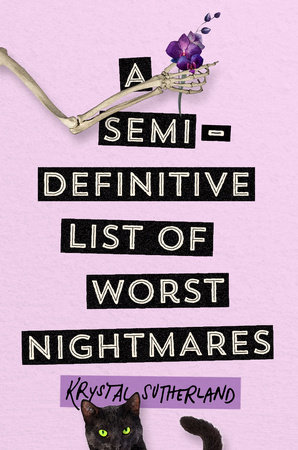 Imagine knowing you have a phobia that will consume your life and eventually lead to your death. Then imagine not knowing which phobia that is. This is exactly Esther's problem, and she keeps a list of phobias (worst nightmares) that she avoids at all costs for fear of figuring out her phobia. But what if she went through the list and faced each one of them one by one? Also, what if a cute boy helped her do it? It's a story you will die to see the end of.
We fell in love with the fantasy world Traci Chee created in her first book, The Reader, and were left with more than a few questions. If murder, kidnapping, and extreme girl-power isn't enough to excite you, then you can at least appreciate the brilliant, beautiful cover. Imagine the instant aesthetic boost your bookshelf will receive once this book is added.
In this captivating new book, Taj is the most talented of the aki, or, sin-eaters. Saaba Tahir, author of the An Ember in the Ashes series says, "Taj, the hero, is both imperfect and hilarious—I wish we could hang out," and Stephanie Garber, author of Caravel, says "Taj will steal your heart without even trying." Okay, so…. We really want get to know Taj.
This is the book you are going to NEED to read if you think you will miss summer as soon as it's over. It is the warm story of two sisters who struggle to reconcile the close bond they lost right before they found themselves stranded on a deserted island. A nice tropical beach read will be the perfect way to make it feel like the long sunny days of summer never ended.
We'll say it now: this is the scariest book you'll read this fall. This creepy book is brought to you by Stephanie Perkins, the author of the beloved Anna and the French Kiss series. Students at Osborne High are being murdered one by one and as the terror grows closer and the hunt intensifies for the killer, the dark secrets among them must finally be confronted. You probably shouldn't read this one while you're alone…
Warning: This is the tear-jerker of the books on this list. We can all agree though, that some of our favorite books are those that make us bawl our eyes out. Tess Fowler is grieving after her best friend and first love, Jonah, commits suicide. She learns to cope while working at her dad's new funeral service. However, love, loss, and life are so much more complicated than Tess ever thought. Especially after she receives a message that turns her life upside down.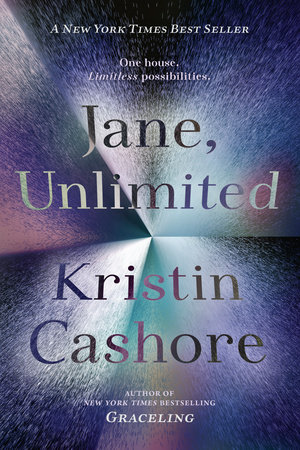 In the past, The New York Times has raved, "Some authors can tell a good story; some can write well. Cashore is one of the rare novelists who do both." After finishing her beloved Graceling Realm series, Cashore is back and ready to give you a story that just might make you question every decision you have ever made in your life.
This is John Green's first book since he released The Fault in Our Stars back in 2012! As always, we know it will bring all the feels. And we can't wait to see what the cover will look like. Fall really can't come fast enough!!!