What's Happening
Fall Into Fantasy With These Magical Reads
Instead of meeting a wall of humidity and heat every morning, the reinvigorating cool of fall is making its way in. Predictably, the pumpkin spice flurry has descended, boots are being dug out from closets, people are remembering why flannel is heaven on earth, and everyone is planning their trips to go apple picking for apples that aren't even quite ripe yet. Fall, my friends, is here. But sometimes, we need a little unpredictability while we're wrapped up with steaming mugs of cider. So we've rounded up the top 13 fall fantasy books that will get your blood pumping faster than the leaves of fall.
Who: Soldier Elias, slave girl Laia, and a slew of others fighting for what they want the most.
Where: The Martial Empire, a cruel and violent society reminiscent of Ancient Rome.
Why: Scimitars, the most terrifying mother in existence, underground revolutionaries, but above all  – the feels you can only get when faced with grit of the human spirit.
Who: Adelina, a malfetto who was left with scars and dark powers after a massive blood fever.
Where: Estenzia, Kenettra, and other cities where Adelina seeks refuge, understanding, and eventually…revenge.
Why: Up close and personal with the rise of a villain.
Who: Alice Alexis Queensmeadow, a girl who embarks on a mission to save her father, and maybe even find herself.
Where: The mythical, dangerous land of Furthermore, where down can be up, paper is alive, and left can be both right and very, very wrong. [this is from the book's description—so well worded I hoped it was okay to use, but I can rewrite if needed, just let me know!]
Why: Fast-paced adventure, unimaginable colors, and an enchanting world that stays with you long after you close the book.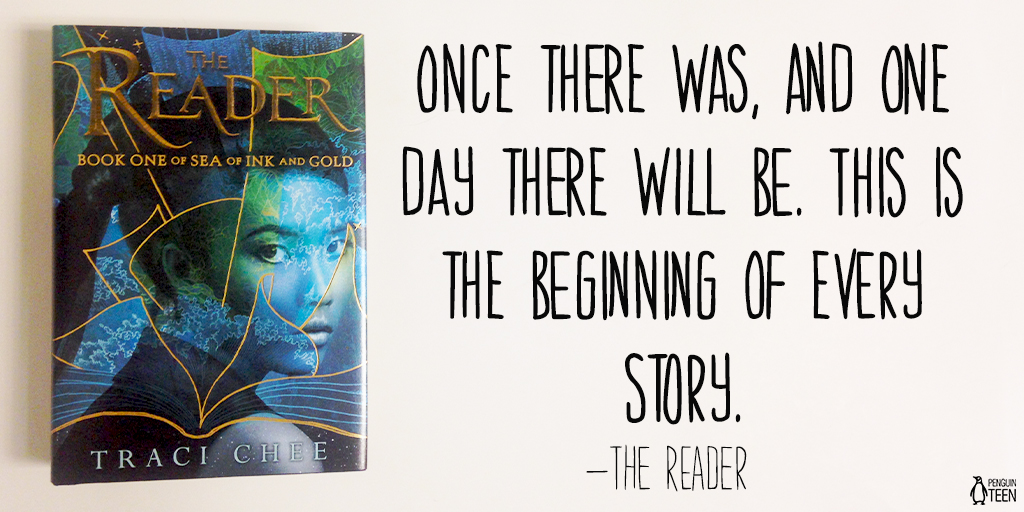 Who: A silent boy who is trained to kill. A captain on a mission for the greatest treasure of his life. And a girl on the run with a powerful book in a world where reading is limited to only a select few.
Where: Kelanna and its five island kingdoms, where dark secrets are unfolding, old betrayals are returning, and the written word is rising.
Why: A woven tapestry of story-telling, magic, swords, pirates, and heart that will keep you guessing as it redefines what it means to be a reader. And you don't want to miss the details in the pages!
Who: Sharhzad, a 16-year old who volunteers to marry the Caliph of Khorasan, who's been taking a new bride each night only to have her executed in the morning.
Where: Khalid's palace, amongst luscious grounds, sumptuous feasts, and the ever-present threat of death…
Why: A protagonist who will win you over with sass and spirit, and a romance that will keep your heart pounding into the night.
Who: Millard Nullings, ward of Miss Peregrine and scholar of all things peculiar, carefully curated this collection.
Where: From England, to China, to France, to Italy, this collection of stories takes place all throughout the world of the Peculiar.
Why: A delightful companion to the Miss Peregrine's Peculiar Children series, filled with hidden information about the Peculiar world.
Who: Rho doesn't think like everyone else in x's and numbers, but she has stories and sees patterns in the skies. And it will be up to her save everything she loves beneath them.
Where: A galaxy divided into 12 Horoscope Houses…and maybe one more under a dark Horoscope legend.
Why: An epic, high fantasy space saga, a heroine, a galaxy designed after the astrological signs, a life worth saving—go ahead, pick it up.
Who: A princess, a rebel, an adopted royal, and a firstborn son whose fates have become intertwined.
Where: The kingdoms of ancient Mytica, where magic has been forgotten but a deadly unrest is simmering.
Why: Betrayals, bargains, and battles make this THE series to read if you love Game of Thrones.
Who: Sisters Becca and Crys, who live in modern-day Toronto.
Where: Toronto AND ancient Mytica, where Becca gets transported to when she touches a mysteriously-delivered book.
Why: You don't have to have read Falling Kingdoms to jump into this spin-off of world-bending high stakes and romance, a dastardly villain with the power of persuasion, and the unearthing of family secrets.
10. Soundless by Richelle Mead
Who: Fei, who lives in a mountain village where there is no sound…until one night, when she hears a searing noise, and it becomes her weapon.
Where: The jagged cliffs of China, where the original myth Soundless was inspired by took place.
Why: A journey to truth through mountains of lies, legends, and love.
Who: Sophia Tims, who comes from a long line of family explorers and cartologers and has lived with her uncle since her family left on an urgent mission and never returned.
Where: Boston in 1891, ninety-two years after the Great Disruption of 1799, when all of earth's continents were flung into different time periods.
Why: A time-bending world you won't want to leave and a heroine you won't want to forget.
12. Eon and Eona by Alison Goodman
Who: Eon, who's training to become an apprentice to one of the 12 energy dragons of good fortune…except he's actually Eona, a girl who's been masquerading as a boy since females are forbidden to use Dragon Magic.
Where: A world of deadly magic and struggles for the Imperial throne.
Why: Kick-ass girl power meets dragon lore? Yes please.
Who: 16-year-old Charlotte, who lives on the edge of Britain's industrial empire with a group of refugees.
Where: An alternate 19-century America where the Revolutionary War never took place and now Britain rules the globe with horrifying machines.
Why: Perilous secrets, romance, and adventure under the looming shadow of machines that might henceforth enter your nightmares.