What's Happening
2019 Penguin Teen YA Book Preview!
It feels SO far away but 2019 for YA books is shaping up to be GOOOOOOOOOOOOD!
And because we know, you need to know ALL the details as soon as possible to get your TBR's ready, we created this preview of our breaking news 2019 titles to keep you in the loop of all the best new fantasy, romance, action, thrillers and series ending dramas hitting shelves.
If you loved City of Saints and Thieves (and lots of people including Kerry Washington did!) then be excited for Natalie C Anderson's return! This heartbreaking yet riveting story of child soldier Abdi leave you on the edge of your seat.
From the author of Blind, a heart-wrenching coming-of-age story set during World War II in Shanghai, one of the only places Jews without visas could find refuge.
ODESSA IS BACK!! This followup to the fantasy breakout of 2018, Reign of the Fallen is sure to have all the drama that we loved about the first with Sarah Glenn Marsh's mix of epic action, adventure, romance and badassery!
In this enthralling, heartrending sequel to Reign of the Fallen, Odessa faces the fight of her life as the boundaries between the Dead and the living are challenged in a way more gruesome than ever before.
Imagine not be able to feel? Having your emotions 'wane' away when you reach a certain age? In a scarily relatable world, S. E. Grove explores what would happen if we became desensitized to violence and the power of love to change.
In a parallel present San Francisco, Natalia Peña works as a hotel maid, practices martial arts, and cares for her eleven-year-old brother, Calvino. In this version of our world, all children start to "wane" when they reach Cal's age; by their teen years, they've lost their ability to feel emotion. But Cal isn't waning. When a mysterious corporation kidnaps him for testing, Natalia's reaction surprises her: she's crushed, and she'll do anything to save her brother from their experiments.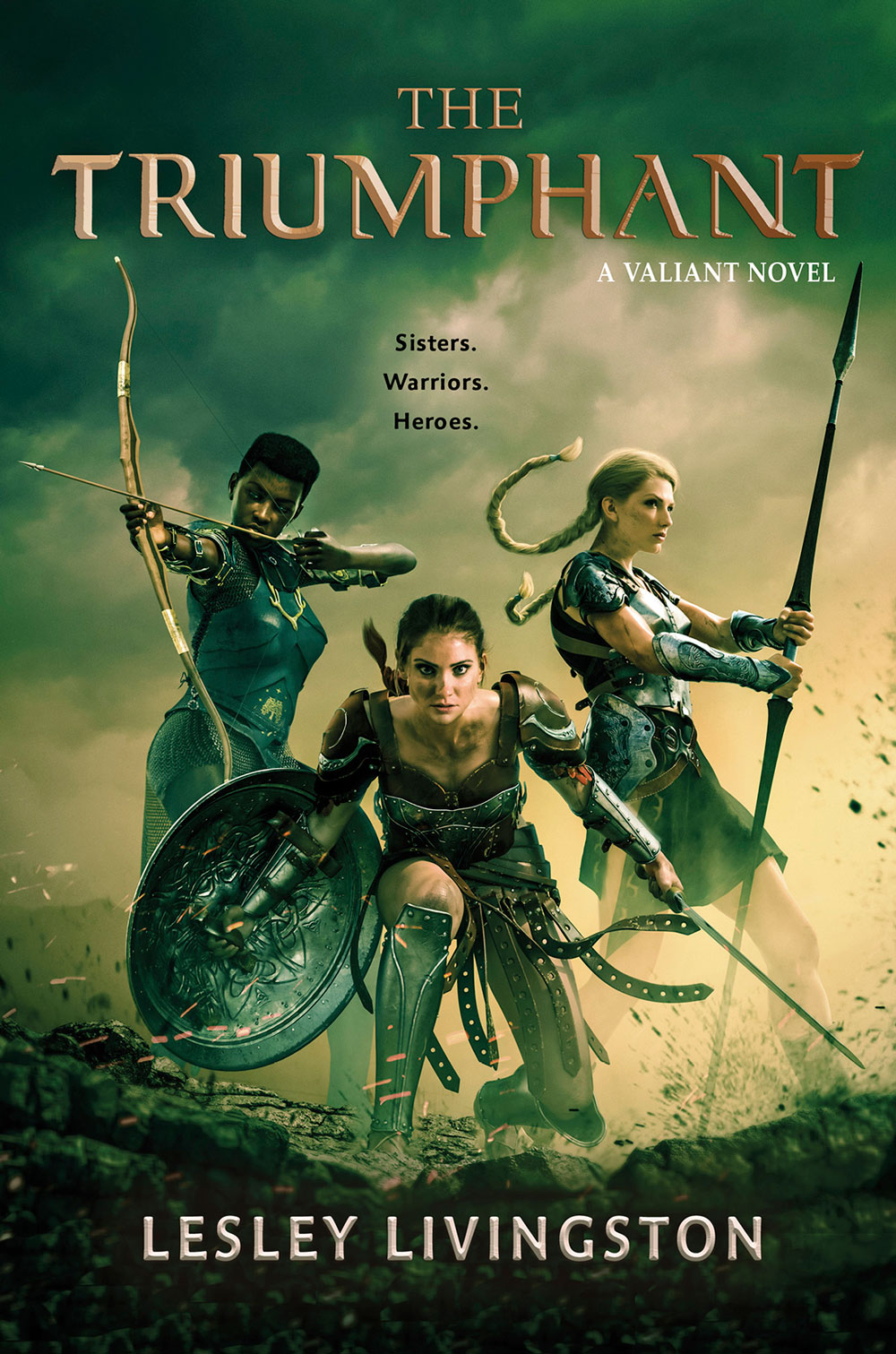 Just when you thought Fallon had sorted her life out and her crew's stunning victory in The Defiant meant she could kick back and relax, THINK AGAIN! And this is the finale – people need to STAY SAFE!!
The final book in the Valiant series takes Fallon and her warrior sisters on an epic journey from the corrupt Roman Republic to the wonder of the ancient world: Alexandria, Egypt.
From the author of the "unputdownable" international hit The One Memory of Flora Banks comes a fast-paced cross-continental journey of identity, family, darkness and light, and the ways in which we define ourselves.
An apprentice knight and a beggar and thief are both the kickass central figures in this EPIC fantasy from E.K. Johnston and what happens AFTER the final battle is won and heroes are crowned. Where does that leave everyone?! If you love YA fantasy, this is the ultimate spin on the genre!
It's been a year since the mysterious godsgem cured Cadrium's king and ushered in what promised to be a new golden age. The heroes who brought home the gem are renowned in story and song, but for two fellows on the quest, peace and prosperity don't come easily. Apprentice Knight Kalanthe Ironheart wasn't meant for heroism so early in life and Olsa Rhetsdaughter was never meant for heroism at all.
Both girls think their paths are laid out, but the godsgem isn't quite done with them and that new golden age isn't a sure thing yet. In a tale both sweepingly epic and intensely personal, Kalanthe and Olsa fight to maintain their newfound independence and to find their way back to each other.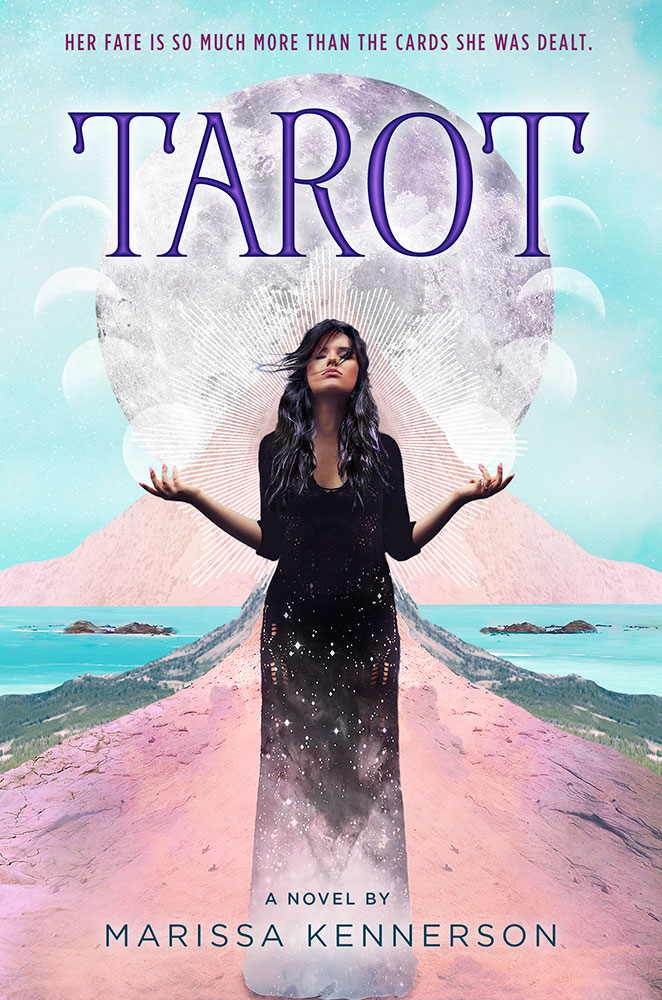 Prepare to dive into the world of Tarot, a fantasy from Marissa Kennerson that will do for tarot cards, what Romina Russell did for horoscopes! Anna is a result of a forbidden love and she's spent her life in hiding and alone. To pass the time she imagines a world of dreamers and creatives – the exact opposite of the life she's living. On her sixteenth birthday though, the walls between her imagination and the world she lives in, come crashing down.
This title is HOOOT on the radar, with our exclusive galley drop at BookCon 2018 being an INTENSE moment! But believe us, this book is worth the hype. A single standalone fantasy that will rock your world and a cover that is bae!
Seventeen-year-old Keralie Corrington may seem harmless, but she's, in fact, one of Quadara's most skilled thieves and a liar. Varin, on the other hand, is an honest, upstanding citizen of Quadara's most enlightened region, Eonia. He runs afoul of Keralie when she steals a package from him, putting his life in danger. When Varin attempts to retrieve the package, he and Keralie both find themselves entangled in a conspiracy that leaves all four of Quadara's queens dead.
We exclusively revealed the final title and DATE at BookCon 2018 and while Brendan was pretty elusive about how he's going to finish the Genesis series, some of the little clues he gave us had us SCARED – seriously, no one is safe!
The stunning finale of the Project Nemesis trilogy from New York Times bestselling author Brendan Reichs. Although staying alive in this broken world should force Min, Noah, Tack, and the others to form new alliances, old feuds die hard, and the brutality of the earlier Program phases cannot be forgotten.
This one is going to have you guessing and guessing and then pondering about fate, love, war and time FOR HOURS afterwards. Weirdly like a cross between Atonement and the Wonder Woman movie …yes, really…Julie Berry's here to shake your world.
A sweeping, multi-layered romance with a divine twist, by the Printz Honor-winning author of The Passion of Dolssa, set in the perilous days of World Wars I and II.
Announced with this exclusive and must read interview in The Washington Post, Shout by Laurie Halse Anderson is a startling memoir and call to action that will ignite conversation.
If you fell in love with Emily Henry after reading A Million Junes or The Love that Split the World (or both!), then prepare to have your 2019 dreams realized as she returns with a new book!
The Serpent King meets Stranger Things in Emily Henry's gripping novel about a group of friends in a small town who find themselves dealing with unexpected powers after a cosmic event.
The romance, the chemistry …this one had us swooning at the first page and JMT (we're friends like that!) nails the pressure of talent and creativity.
A romantic comedy that sweeps you up with breezy writing and canny social commentary, set behind the scenes of the classical music world during one hot, anything-can-happen, New York City summer. 
ALLY CONDIE IS BACK! The internationally bestselling author of the Matched trilogy returns to YA with a story of grief, redemption and the search for gold!
Who do you become when you have nothing left to lose? There is something Poe Blythe, the seventeen-year-old captain of the Outpost's last mining ship, wants far more than the gold they tear from the Serpentine River.
Revenge.
If you loved the originality and uniqueness of A.S. King's Still Life With Tornado, Dig is sure to take you on similar journey. Challenging families, surreal and wild – this book will have people talking.
Acclaimed master of the YA novel A. S. King's eleventh book is a surreal and searing dive into the tangled secrets of an upper-middle-class white family in suburban Pennsylvania and the terrible cost the family's children pay to maintain the family name.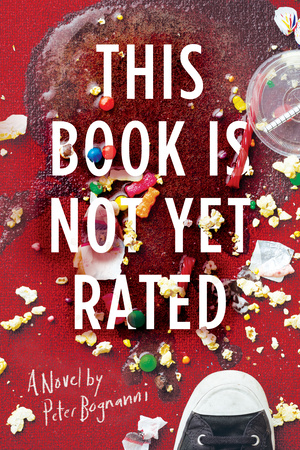 If you love the quiet feels of Peter's debut Things I'm Seeing Without You, then prepare to fall in love with his next book. A rag-tag crew of friends working at a crumbling movie theatre and for 17 year old Ethan, it's time to realize that life isn't like the movies…always. Think Sarah Dessen meets John Green by way of a John Hughes movies.
This Book is Not Yet Rated is about growing up, letting go, and realizing love hides in plain view–in the places that shape us, the people who raise us, the first loves who leave us, and the lives that fade in and fade out all around us.
The final of the Alex and Eliza trilogy! And while the ending as per history has us NERVOUS, we can't wait to see how Melissa de la Cruz concludes this swoony historical romance.
Can we just change history? Asking for a friend.
We FELL IN LOVE with Emily and Austin in 2018 and their rom-com chemistry fueled debut Always, Never, Yours. But watch out Owen and Megan because you might have been replaced as our fav Emily'n'Austin OTP.
Mean Girls meets The Taming of the Shrew in this romantic follow-up to Always Never Yours
High school senior Cameron Bright's reputation can be summed up in one word: bitch. It's no surprise she's queen bee at her private L.A. high school—she's beautiful, talented, and notorious for her cutting and brutal honesty. So when she puts her foot in her mouth in front of her crush, Andrew, she fears she may have lost him for good.
This book is Love, Simon levels of adorable and cute and swoony romance and we are HERE FOR IT! And so is Becky Albertalli, the actual author of Simon vs. the Homo Sapiens Agenda, so you know we're all on the same adorable page "I'm wrecked with love for this funny, joyful, bighearted book."
Set in a decrepit-yet-beloved local amusement park, Jennifer Dugan's sparkling debut coming-of-age romance stars a princess, a pirate, a hot dog, and a carousel operator who find love–and themselves–in unexpected people and unforgettable places.
YOU DON'T UNDERSTAND HOW EXCITED WE ARE FOR THIS BOOK!
If you've read Royals, then you know how awesome Princess Flora is. That we get to have a lesbian Princess romance with her as the star = THE BEST!!!!
Millie Quint is devastated when she discovers that her sort-of-best friend/sort-of-girlfriend has been kissing someone else. Heartbroken and ready for a change of pace, Millie decides to apply for scholarships to boarding schools . . . the farther from Houston the better. Soon, Millie is accepted into one of the world's most exclusive schools, located in the rolling highlands of Scotland. Here, the country is dreamy and green; the school is covered in ivy, and the students think her American-ness is adorable. 
The only problem: Mille's roommate Flora is a total princess. 
She's also an actual princess. Of Scotland. 
At first, the girls can't stand each other, but before Millie knows it, she has another sort-of-best-friend/sort-of-girlfriend. Princess Flora could be a new chapter in her love life, but Millie knows the chances of happily-ever-afters are slim . . . after all, real life isn't a fairy tale . . . or is it? 
A stunning, gutting, deeply hopeful YA novel about love and loss and living with mental illness, from an exceptional new voice.
Biz knows how to float. But after what happens on the beach–first in the ocean, and then in the sand–the tethers that hold Biz steady come undone. Dad disappears and, with him, all comfort. It might be easier, better, sweeter to float all the way away? Or maybe stay a little longer, find her father, bring him back to her. Or maybe–maybe maybe maybe–there's a third way Biz just can't see yet.
The riches to rags story of what happens when your perfect life, falls spectacularly apart. From New York Times bestselling author of The Descendants (yes, the George Clooney movie), this is the family drama to make you feel better about your own famiy.
Annie Tripp has everything she needs–Italian sweaters, vintage chandelier earrings, and elite ice skating lessons–but all that changes when her father is accused of scamming hundreds of people out of their investments. Annie knows her dad wasn't at fault, but she and her brother are exiled to their estranged aunt and uncle's house in a run-down part of Breckenridge–until the trial blows over.
The instantly beloved Arvin Ahmadi is back and this time he's changing up the game with a tech thriller that still resonates with his contemporary heart and soul! Basically Arvin is becoming that author that you'll follow across genres because HE'S THAT GOOD!
For seventeen-year-old Opal Hopper, code is magic. She builds entire worlds from scratch: Mars craters, shimmering lakes, any virtual experience her heart desires.
But she can't code her dad back into her life. When he disappeared after her tenth birthday, leaving only a cryptic note, Opal tried desperately to find him. And when he never turned up, she enrolled at a boarding school for technical prodigies and tried to forget.
Until now. Because WAVE, the world's biggest virtual reality platform, has announced a contest where the winner gets to meet its billionaire founder. The same billionaire who worked closely with Opal's dad. The one she always believed might know where he went. The one who maybe even murdered him.
We never knew what was missing in our lives until we heard about this book, and then we knew and immediately moved this precious gem to the TOP of our witchy TBR!
The contemporary fantasy features a teen witch living in modern-day Salem who discovers that the tension with her ex-girlfriend doesn't much matter when there's a Blood Witch on the loose. To stop the attacks and score a second date with the new girl in town, she must uncover who's causing the deadly fires before her coven is destroyed.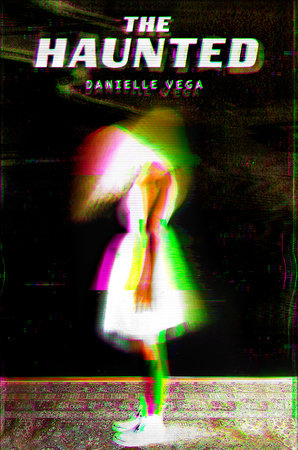 What did we ever do to Danielle Vega? After scaring us silly with her Merciless series, she's back to tell ghost stories that will keep us up at night with The Haunted! This is a 5 lights, read with the lights book.
Hendricks Becker-O'Malley is new in town, and she's bringing baggage with her. With a dark and wild past, Hendricks doesn't think the small town her parents moved her to has much to offer her in terms of excitement. She plans on laying low, but when she's suddenly welcomed into the popular crowd at school, things don't go as expected.
Girls, who run the world? GIRLS! And this Social Network meets The Bold Type story of three girls who get their dream tech internship at a Silicon Valley start up will have you fist pumping with pride!
This summer Silicon Valley is a girls' club.
Three thousand applicants. An acceptance rate of two percent. A dream internship for the winning team. ValleyStart is the most prestigious high school tech incubator competition in the country. Lucy Katz, Maddie Li, and Delia Meyer have secured their spots. And they've come to win. Meet the Screen Queens.
This stunning YA debut is a timely and heartfelt speculative narrative about healing, faith, and freedom.
Seventeen-year-old Marisol has always dreamed of being American. She never pictured fleeing her home in El Salvador under threat of death and stealing across the US border as "an illegal", but after her brother is murdered and her younger sister, Gabi's, life is also placed in equal jeopardy, she has no choice, especially because she knows everything is her fault. With truly no options remaining, Marisol jumps at an unusual opportunity to stay in the United States. She's asked to become a grief keeper, taking the grief of another into her own body to save a life. It's a risky, experimental study, but if it means Marisol can keep her sister safe, she will risk anything. She just never imagined one of the risks would be falling in love, a love that may even be powerful enough to finally help her face her own crushing grief.
We shouldn't judge a book by its cover, we REALLY shouldn't but OMG this cover is EVERYTHING! Thankfully Randy Ribay's powerful coming of age story about drug cartels and the secrets families hold is just as good as it's cover suggests.
Jay Reguero plans to spend the last semester of his senior year playing video games before heading to the University of Michigan in the fall. But when he discovers that his Filipino cousin Jun was murdered as part of President Duterte's war on drugs, and no one in the family wants to talk about what happened, Jay travels to the Philippines to find out the real story.
Hoping to uncover more about Jun and the events that led to his death, Jay is forced to reckon with the many sides of his cousin before he can face the whole horrible truth — and the part he played in it.
If The Handmaid's Tale meets Matched sounds like the book for you, then have you meet The Virtue of Sin?!
Miriam lives in New Jerusalem, a haven in the desert far away from the sins and depravity of the outside world. Within the gates of New Jerusalem, and under the eye of its founder and leader, Daniel, Miriam knows she is safe. Cared for. Even if she's forced, as a girl, to quiet her tongue when she has thoughts she wants to share, Miriam knows that New Jerusalem is a far better life than any alternative. So when God calls for a Matrimony, she's thrilled; she knows that Caleb, the boy she loves, will choose her to be his wife and they can finally start their life together.
But when the ceremony goes wrong and Miriam winds up with someone else, she can no longer keep quiet. For the first time, Miriam begins to question not only the rules that Daniel has set in place, but also what it is she believes in, and where she truly belongs.
Get in line behind us, because this is going to be MAGNIFICENT!!!!
Set in modern-day Seoul and based on Korean mythology. A girl who must kill to survive falls in love with a boy after she rescues him from a goblin, changing the course of her immortal life.
We're getting serious The Greatest Showman vibes from this book and WE'RE LOVIN' IT.
A stunning, multigenerational story about two teenagers: Victoria, who joins the circus in 1965, and her granddaughter, Callie, who leaves the circus fifty years later. Across generations, Victoria and Callie embrace the challenges of starting over, letting go, and finding new families in unexpected places.
Hearing just a tease of The Downstairs Girl had us gasping in the most beautiful way. To know that this historical fiction novel will also shine a light on representation of the Chinese-American experience is exciting.
From the critically-acclaimed author of Under a Painted Sky and Outrun the Moon and founding member of We Need Diverse Books comes a powerful novel about identity, betrayal, and the meaning of family. 1890, Atlanta. By day, seventeen-year-old Jo Kuan works as a lady's maid for the cruel Caroline Payne, the daughter of one of the wealthiest men in Atlanta. But by night, Jo moonlights as the pseudonymous author of a newspaper advice column for "the genteel Southern lady." When her column becomes wildly popular, she uses the power of the pen to address some of society's ills, but is not prepared for the backlash that follows when her column challenges fixed ideas about race and gender. Now, Jo, a girl used to living in the shadows, must step into the light to stand up for what she believes in.
WE CAN NOT WAIT!! Like, seriously, every time this book is discussed at Penguin Teen HQ, it basically turns into a love fest of all things David Yoon and his masterpiece! And we're not alone, with 14 countries already publishing AND the movie rights being snapped up MONTHS before publication, this is going to be the hottest read of Fall 2019.
Frankly in Love is a take on identity and race as seen through the eyes of a Korean-American teen caught between his parents' traditional expectations and his own Southern California upbringing.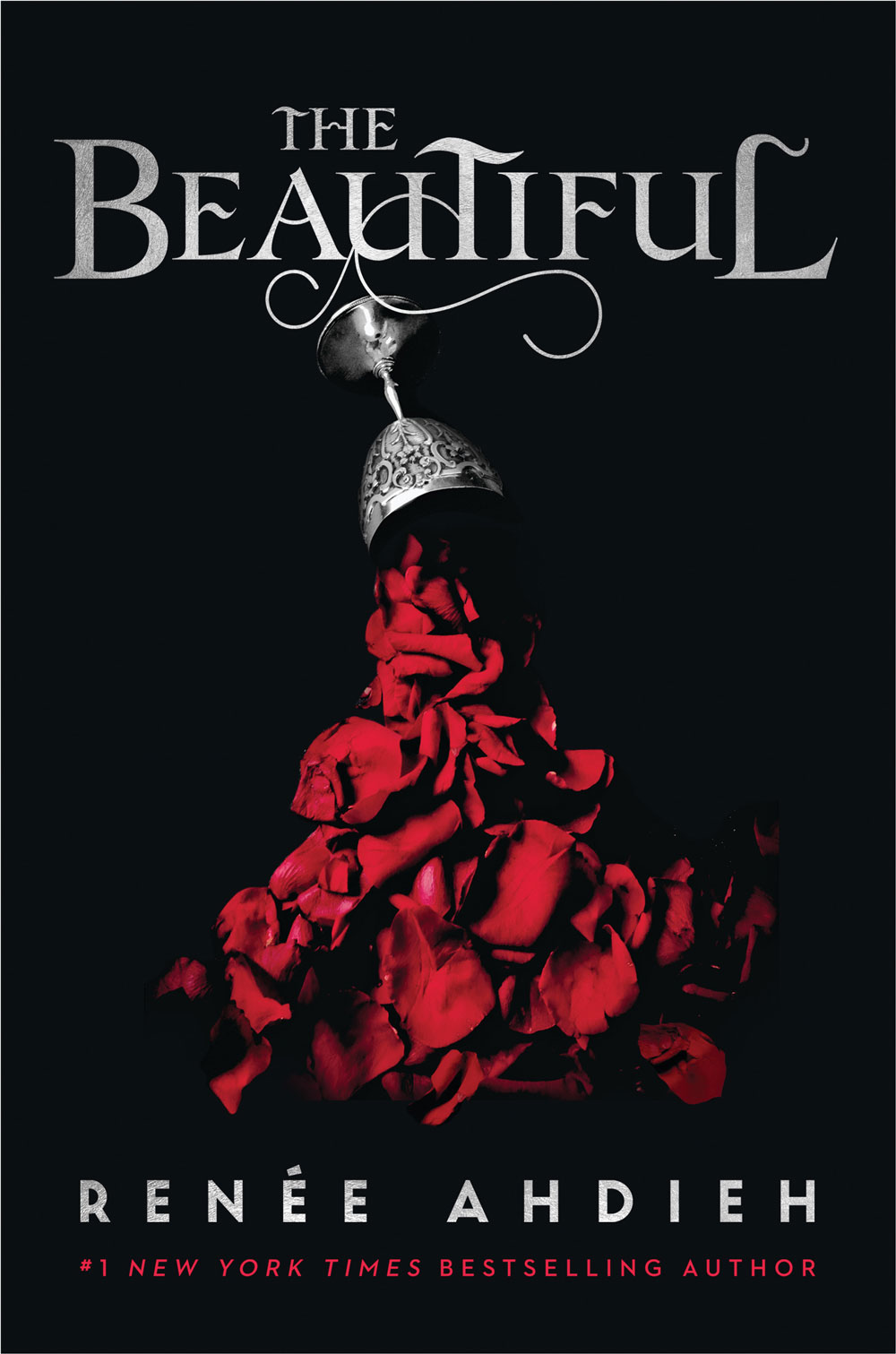 The title announcement that had everyone SCREAMING because Renée Ahdieh is bringing back vampires! Set in New Orleans with sexy swoony romance and power struggles – WE CAN'T WAIT for the beginning of this brand new series.
War Girls by Tochi Onyebuchi – October 15, 2019 

Tochi is BACK with a thrilling new dystopian sci-fi. Get ready for WAR GIRLS!!! Two sisters are torn apart by war and must fight their way back to each other in a futuristic, Black Panther–inspired Nigeria.
Fireborne by Rosaria Munda – October 15, 2019
Annie and Lee were just children when a brutal revolution changed their world, giving everyone—even the lowborn—a chance to test into the governing class of dragonriders. With war on the horizon and his relationship with Annie changing fast, Lee must choose to kill the only family he has left or to betray everything he's come to believe in. And Annie must decide whether to protect the boy she loves . . . or step up to be the champion her city needs.