Reading Recs
Cover Love: Our Favorite Illustrated Covers This Year!
We are LOVING the illustrated cover trend that has blessed YA recently. If you are too, here are 28 of our favorite illustrated covers from this year!
The laptop decals. The smirk. We're here for it.
Did we mention the whole book is also illustrated? This graphic novel is a MUST.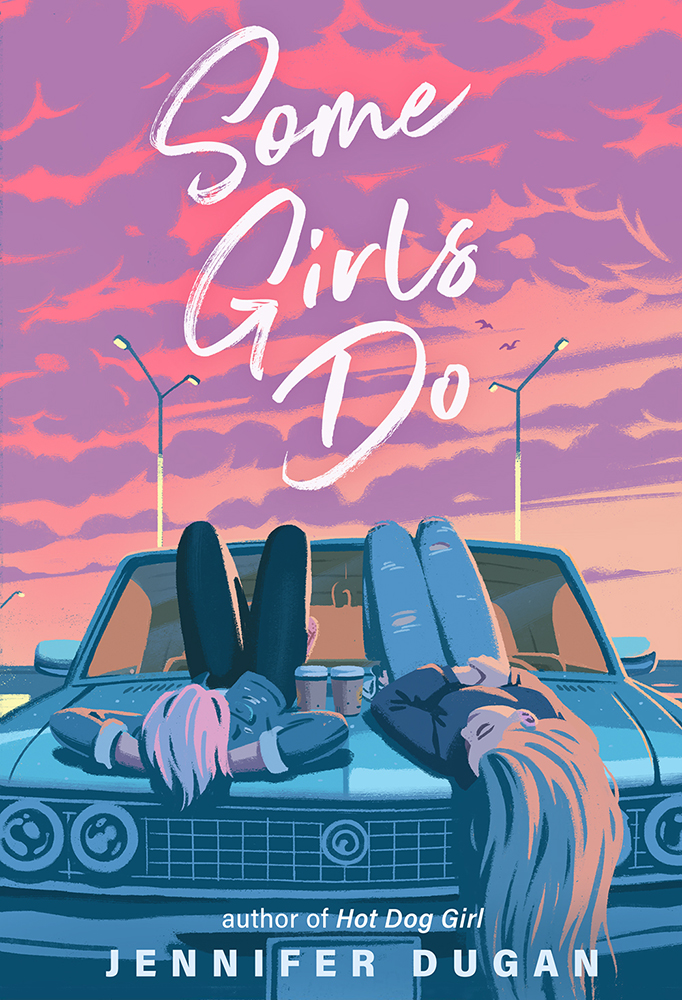 The whole vibe of this cover just makes us so happy.
It's hard to capture a world as vivid and riveting as the Graceling Realm, and yet, this cover does exactly that.

Between that bright red and the perfect simplicity of the illustrations, this was an instant favorite.

The cover alone stole our hearts. But just WAIT until you read what's inside.

The more you look at this cover, the more you notice.

The northern lights. We want to wallpaper a room with this cover.

Eva looks absolutely epic on this cover, and we're here for it.

Honestly, all of the Flyy Girls covers are top notch.

The Mona Lisa has nothing on the way Iris's eyes just FOLLOW you from this cover.

Let's face it, this cover is just freakin' adorable.

This cover is so beautiful it'll distract you from the fact that you'll be sobbing by the end of the book.
Switch by A.S. King

This cover is the perfect mix of eerie, unsettling, and thought-provoking, much like the words inside!

E.K. Johnston writes one hell of a space adventure, which deserves an equally epic cover!!

Fun fact: it's impossible to look at this cover and not smile.

That blue is EVERYTHING.

This cover chose drama, and we love it.

In case you missed the memo: you need this instant 2021 favorite on your shelf.

DIE ZOMBIES DIE. We love how epic Vivian looks on this cover.

Let's face it, this cover instantly became iconic.
Curses by Lish McBride

OBSESSED with this fairytale retelling, and equally obsessed with this cover.

We guarantee you're going to fall in love with this friend group.

We're a lil obsessed with the tarot card cover concept.

The sunset, the longing stare. There's so much to love about this cover.

We're also just loving the purple cover thing lately.

Say it with us: HEATHERS VIBES.

There are literal hearts coming out of our eyes.