Reading Recs
YA Books by Black Authors You Should Be Reading
From award-winning icons to highly-anticipated debuts, here are some of the Black authors you should be reading!

From award-winning author Nnedi Okorafor, the electrifying third book in the series that started with Akata Witch, named one of Time magazine's "100 Best Fantasy Books of All Time" and "100 Best YA Books of All Time"!
From the moment Sunny Nwazue discovered she had mystical energy flowing in her blood, she sought to understand and control her powers. Throughout her adventures in Akata Witch and Akata Warrior, she had to navigate the balance between nearly everything in her life—America and Nigeria, the "normal" world and the one infused with juju, human and spirit, good daughter and powerful Leopard Person.
Now, those hard lessons and abilities are put to the test in a quest so dangerous and fantastical, it would be madness to go…but may destroy the world if she does not. With the help of her friends, Sunny embarks on a mission to find a precious object hidden deep in an otherworldly realm. Defeating the guardians of the prize will take more from Sunny than she has to give, and triumph will mean she will be forever changed.
A powerful, impactful, eye-opening journey that explores through the Civil Rights Movement in 1950s-1960s America in spare and evocative verse, with historical photos interspersed throughout.
In stunning verse and vivid use of white space, Erica Martin's debut poetry collection walks readers through the Civil Rights Movement—from the well-documented events that shaped the nation's treatment of Black people, beginning with the "Separate but Equal" ruling—and introduces lesser-known figures and moments that were just as crucial to the Movement and our nation's centuries-long fight for justice and equality.
A poignant, powerful, all-too-timely collection that is both a vital history lesson and much-needed conversation starter in our modern world. Complete with historical photographs, author's note, chronology of events, research, and sources.
The instant #1 New York Times, Wall Street Journal, and USA Today bestseller
The breakout poetry collection by #1 New York Times bestselling author and presidential inaugural poet Amanda Gorman
Formerly titled The Hill We Climb and Other Poems, the luminous poetry collection by #1 New York Times bestselling author and presidential inaugural poet Amanda Gorman captures a shipwrecked moment in time and transforms it into a lyric of hope and healing. In Call Us What We Carry, Gorman explores history, language, identity, and erasure through an imaginative and intimate collage. Harnessing the collective grief of a global pandemic, this beautifully designed volume features poems in many inventive styles and structures and shines a light on a moment of reckoning. Call Us What We Carry reveals that Gorman has become our messenger from the past, our voice for the future.
African Town by Charles Waters and Irene Latham
Chronicling the story of the last Africans brought illegally to America in 1860, African Town is a powerful and stunning novel-in-verse.
In 1860, long after the United States outlawed the importation of enslaved laborers, 110 men, women and children from Benin and Nigeria were captured and brought to Mobile, Alabama aboard a ship called Clotilda. Their journey includes the savage Middle Passage and being hidden in the swamplands along the Alabama River before being secretly parceled out to various plantations, where they made desperate attempts to maintain both their culture and also fit into the place of captivity to which they'd been delivered. At the end of the Civil War, the survivors created a community for themselves they called African Town, which still exists to this day. Told in 14 distinct voices, including that of the ship that brought them to the American shores and the founder of African Town, this powerfully affecting historical novel-in-verse recreates a pivotal moment in US and world history, the impacts of which we still feel today.
From Los Angeles Times Book Prize Award winner and Edgar Award nominee Malla Nunn comes a stunning portrait of a family divided and a powerful story of how friendship saves and heals.
When Amandla wakes up on her fifteenth birthday, she knows it's going to be one of her mother's difficult days. Her mother has had another vision. This one involves Amandla wearing a bedsheet loosely stitched as a dress. An outfit, her mother says, is certain to bring Amandla's father back home, as if he were the prince and this was the fairytale ending their family was destined for. But in truth, Amandla's father has long been gone–since before Amandla was born–and even her mother's memory of him is hazy. In fact, many of her mother's memories from before Amandla was born are hazy. It's just one of the many reasons people in Sugar Town give them strange looks–that and the fact her mother is white and Amandla is Black.
When Amandla finds a mysterious address in the bottom of her mother's handbag along with a large amount of cash, she decides it's finally time to get answers about her mother's life. What she discovers will change the shape and size of her family forever. But with her best friends at her side, Amandla is ready to take on family secrets and the devil himself. These Sugar Town queens are ready to take over the world to expose the hard truths of their lives.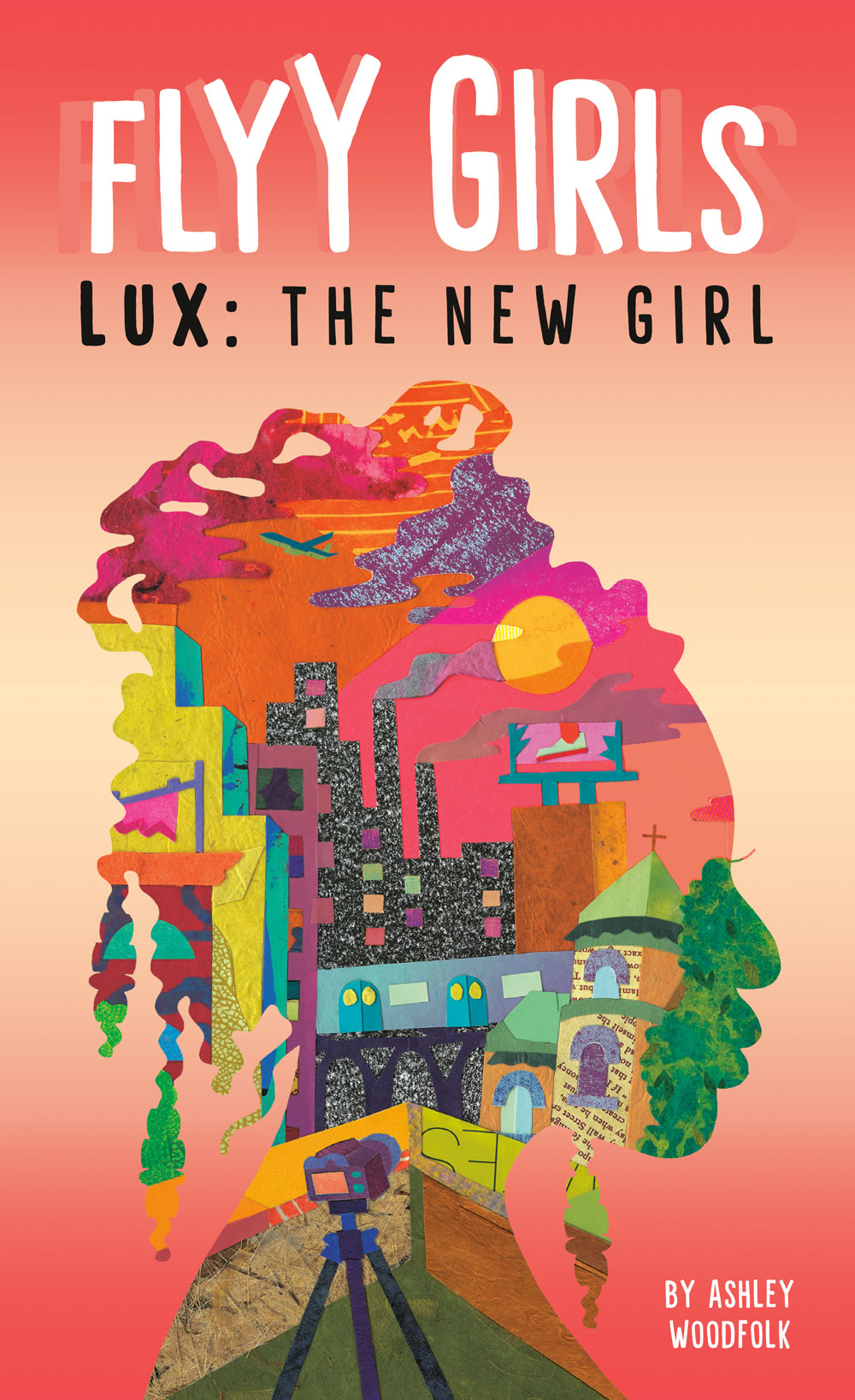 Meet the Flyy Girls. The group of girls who seem like they can get away with anything. Veteran author Ashley Woodfolk pens a gorgeous and dynamic series of four Harlem highschoolers, each facing a crossroads of friendship, family, and love.
About the book: Lux Lawson is on a spree. Ever since her dad left, she's been kicked out of every school that would take her, and this is her last chance: Harlem's Augusta Savage School of the Arts. If this doesn't work, Lux is off to military school, no questions asked. That means no more acting out, no more fights, and definitely no boyfriends. Focus on her photography, and make nice friends. That's the deal.
Enter the Flyy Girls, three students who have it all together. The type of girls Lux needs to be friends with to stay out of trouble. And after charming her way into the group, Lux feels she's on the right track. But every group has their secrets, including Lux. And when the past starts catching up with her, can she keep her place as a Flyy Girl?
Meet the Flyy Girls. The group of girls who seem like they can get away with anything. Veteran author Ashley Woodfolk pens a gorgeous and dynamic series of four Harlem highschoolers, each facing a crossroads of friendship, family, and love.
About the book: Micah Dupree had always liked being the "good girl." She was happy painting, going to church, and acing her school projects. After all, she had a perfect older brother to live up to. But when he unexpectedly dies, Micah's world is turned upside-down. With her anxiety growing, a serious boyfriend in the picture, and new feelings emerging, Micah begins to question what being the "good girl" really means…and if it's worth it, anyway.
There are only three things that matter to Noelle Lee: her family, school, and the cello. She doesn't care if people see her as selfish or mean because she knows she has her priorities in order. That's why when her dad loses his job, Noelle doesn't hesitate to work more hours at her grandparents' restaurant. Seeing her girls and dealing with her ex-boyfriend have to take a backseat so she can help her family and prepare for her school's fall showcase. But things get more complicated when Noelle realizes she can't stop thinking about Tobyn, one of the other Flyy Girls. With her bad attitude getting even worse, Noelle starts to wonder if working hard even matters, especially if she can't keep her life from falling apart around her.
Tobyn Wolfe knows she's destined to be a rock star. She sings, she dances, and she's got that "It" factor. Her dreams are even closer within her reach when she meets Maybe Someday–an incredible all-female band–during a night out with her older sister, Devyn. Joining their band would be the perfect way to show off her amazing vocals. It's too bad her mom can't see this. She wants Tobyn to go to college and become a serious musician, not follow in Devyn's footsteps and wind up a struggling artist. Can Tobyn prove to her mom that she knows what's best, or will her dreams end up becoming a horrible nightmare?

A lyrical story of star-crossed love perfect for readers of The Hate U Give, by National Ambassador for Children's Literature Jacqueline Woodson–now celebrating its twentieth anniversary, and including a new preface by the author
Jeremiah feels good inside his own skin. That is, when he's in his own Brooklyn neighborhood. But now he's going to be attending a fancy prep school in Manhattan, and black teenage boys don't exactly fit in there. So it's a surprise when he meets Ellie the first week of school. In one frozen moment their eyes lock, and after that they know they fit together–even though she's Jewish and he's black. Their worlds are so different, but to them that's not what matters. Too bad the rest of the world has to get in their way.

In this powerful and hopeful account, arts writer, curator, and activist Kimberly Drew reminds us that the art world has space not just for the elite, but for everyone.
Pocket Change Collective is a series of small books with big ideas from today's leading activists and artists. In this installment, arts writer and co-editor of Black Futures Kimberly Drew shows us that art and protest are inextricably linked. Drawing on her personal experience through art toward activism, Drew challenges us to create space for the change that we want to see in the world. Because there really is so much more space than we think.

Affectionately dubbed "the Nigerian Harry Potter," Akata Witch weaves together a heart-pounding tale of magic, mystery, and finding one's place in the world. Perfect for fans of Children of Blood and Bone.
Sunny Nwazue lives in Nigeria, but she was born in New York City. Her features are West African, but she's albino. She's a terrific athlete, but can't go out into the sun to play soccer. There seems to be no place where she fits in. And then she discovers something amazing—she is a "free agent" with latent magical power. And she has a lot of catching up to do.
Soon she's part of a quartet of magic students, studying the visible and invisible, learning to change reality. But as she's finding her footing, Sunny and her friends are asked by the magical authorities to help track down a career criminal who knows magic, too. Will their training be enough to help them combat a threat whose powers greatly outnumber theirs?
World Fantasy Award-winning author Nnedi Okorafor blends magic and adventure to create a lush world.




"Candice Iloh's beautifully crafted narrative about family, belonging, sexuality, and telling our deepest truths in order to be whole is at once immensely readable and ultimately healing."—Jacqueline Woodson, New York Times Bestselling Author of Brown Girl Dreaming
"An essential—and emotionally gripping and masterfully written and compulsively readable—addition to the coming-of-age canon."—Nic Stone, New York Times Bestselling Author of Dear Martin
"This is a story about the sometimes toxic and heavy expectations set onthe backs of first-generation children, the pressures woven into the familydynamic, culturally and socially. About childhood secrets with sharp teeth. And ultimately, about a liberation that taunts every young person." —Jason Reynolds, New York Times Bestselling Author of Long Way Down

WAR GIRLS by Tochi Onyebuchi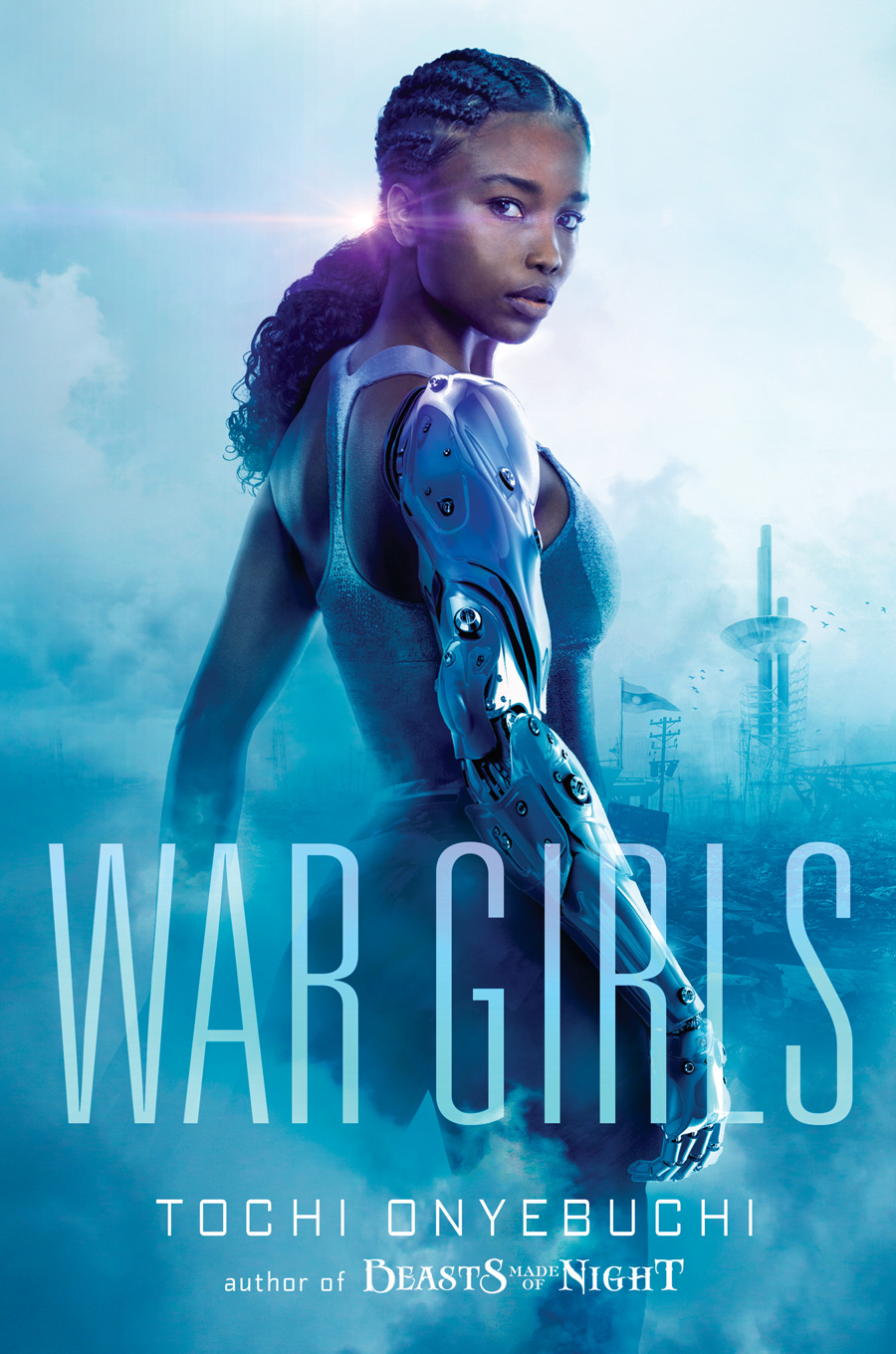 Black Panther meets Nnedi Okorafor's Akata Witch in Beasts Made of Night, the first book in an epic fantasy duology.
In the walled city of Kos, corrupt mages can magically call forth sin from a sinner in the form of sin-beasts—lethal creatures spawned from feelings of guilt. Taj is the most talented of the aki, young sin-eaters indentured by the mages to slay the sin-beasts. But Taj's livelihood comes at a terrible cost. When he kills a sin-beast, a tattoo of the beast appears on his skin while the guilt of committing the sin appears on his mind. Most aki are driven mad by the process, but Taj is cocky and desperate to provide for his family.
When Taj is called to eat a sin of a member of the royal family, he's suddenly thrust into the center of a dark conspiracy to destroy Kos. Now Taj must fight to save the princess that he loves—and his own life.
Debut author Tochi Onyebuchi delivers an unforgettable series opener that powerfully explores the true meaning of justice and guilt. Packed with dark magic and thrilling action, Beasts Made of Night is a gritty Nigerian-influenced fantasy perfect for fans of Paolo Bacigalupi and Nnedi Okorafor.

Flygirl by Sherri L. Smith

All Ida Mae Jones wants to do is fly. Her daddy was a pilot, and years after his death she feels closest to him when she's in the air. But as a young black woman in 1940s Louisiana, she knows the sky is off limits to her, until America enters World War II, and the Army forms the WASP-Women Airforce Service Pilots. Ida has a chance to fulfill her dream if she's willing to use her light skin to pass as a white girl. She wants to fly more than anything, but Ida soon learns that denying one's self and family is a heavy burden, and ultimately it's not what you do but who you are that's most important.
COMING SOON: Mark your TBR for…
Kacen Callender meets Becky Albertalli in a deliciously geeky best friends-to lovers romance from award-winning author Julian Winters!
School's out, senior year is over, and Isaac Martin is ready to kick off summer. His last before heading off to college in the fall where he won't have his best friend, Diego. Where—despite his social anxiety—he'll be left to make friends on his own. Knowing his time with Diego is limited, Isaac enacts a foolproof plan: snatch up a pair of badges for the epic comic convention, Legends Con, and attend his first ever Teen Pride. Just him and Diego. The way it should be. But when an unexpected run-in with Davi—Isaac's old crush—distracts him the day tickets go on sale, suddenly he's two badges short of a perfect summer. Even worse, now he's left making it up to Diego by hanging with him and his gamer buddies. Decidedly NOT part of the original plan. It's not all bad, though. Some of Diego's friends turn out to be pretty cool, and when things with Davi start heating up, Isaac is almost able to forget about his Legends Con blunder. Almost. Because then Diego finds out what really happened that day with Davi, and their friendship lands on thin ice. Isaac assumes he's upset about missing the convention, but could Diego have other reasons for avoiding Isaac?
A guide for girls of color looking to find their voice and claim space as they prepare for high school, college, and their careers, from the New York Times bestselling author of The Memo: What Women of Color Need to Know to Secure a Seat at the Table
For girls of color, figuring out how to find your voice and make sure everyone around you can hear it is essential. In this book, Minda Harts acts like the reader's big sister–she knows what it's like to be a Black girl in high school, and she's giving the reader advice based on her own experience and her own success, in high school, college, and beyond. Full of anecdotes, thought exercises, how-tos, and encouragement, this book tackles topics from how to build your squad to how to stand up for yourself when the system doesn't have your best interests at heart. Minda's voice is warm and validating, and the advice focuses on introspection, helping each reader find her own way. Each chapter ends with a series of questions that helps the reader decide on the best next moves for her.
In this young readers edition of her New York Times bestseller Professional Troublemaker, Luvvie Ajayi Jones uses her honesty and humor to inspire teens to be their bravest, boldest, truest selves, in order to create a world they would be proud to live in.
The world can feel like a dumpster fire, with endless things to be afraid of. It can make you feel powerless to ask for what you need, use your voice, and show up truly as your whole self. Add the fact that often, people might make you feel like your way of showing up is TOO MUCH.
BE TOO MUCH, and use it for good. That is what it means to be a troublemaker. In this book, Luvvie Ajayi Jones – bestseller of books, sorceress of side-eyes and critic of culture – gives you the permission you might need to be the troublemaker you are, or wish to be. This is the book she needed when she was the kid who got in trouble for her mouth when she spoke up about what she felt was not fair. This is the book she needed when kids made fun of her Nigerian accent. This is the book that she needed when it was time to call herself a writer, but she was too scared.
As a Rising Troublemaker, you need to know that the beautiful, audacious life you want is on the other side of doing the things that will scare you. This book will help you face and fight your fear and start living that life ASAP.

Two Black, queer best friends face their last day together with an epic journey through Baltimore in this magnetic YA debut by celebrated cultural critic and bestselling author of Here for It R. Eric Thomas.
With junior year starting in the fall, Harrison feels like he's on the precipice of, well, everything. Standardized testing, college, and the terrifying unknowns and looming pressures of adulthood after that—it's like the future wants to eat him alive. Which is why Harrison is grateful that he and his best friend, Linus, will face these things together. But at the end of a shift at their summer job, Linus invites Harrison to their special spot overlooking the city to deliver devastating news: He's moving out of state at the end of the week.
To keep from completely losing it—and partially inspired by a cheesy movie-night pick by his Dad—Harrison plans a send-off à la Ferris Bueller's Day Off that's worthy of his favorite person. If they won't be having all the life-expanding experiences they thought they would, Harrison will squeeze them all into their last day together. They end up on a mini road trip, their first Pride, and a rooftop dance party, all while keeping their respective parents, who track them on a family location app, off their trail. Harrison and Linus make a pact to do all the things—big and small—they've been too scared to do. But nothing feels scarier than saying goodbye to someone you love.

From Printz honoree and National Book Award Finalist Candice Iloh, a prose novel about a teenager reckoning with her family's–and her home town's–secrets.
Yaminah Okar left Obsidian and the wreckage of her family years ago. She and her father have made lives for themselves in Brooklyn. She thinks she's moved on to bigger and better things. She thinks she's finally left behind that city she would rather forget. But when a Facebook message about her estranged mother pierces Yaminah's new bubble, memories of everything that happened before her parents' divorce come roaring back. Now, Yaminah must finally reckon with the truth about her mother and the growing collapse of a place she once called home.
Zyla & Kai by Kristina Forest – June 7

A fresh new YA romance novel by Kristina Forest, Zyla & Kai is an epic star-crossed love story about first love and not just the will they, won't they— but why can't they?

While on a school trip to the Poconos Mountains (in the middle of a storm) high school seniors, Zyla Matthews and Kai Johnson, run away together leaving their friends and family confused. As far as everyone knows, Zyla and Kai have been broken up for months. And honestly? Their break up hadn't surprised anyone. Zyla and Kai met while working together at an amusement park the previous summer, and they couldn't have been more different.
Zyla was a cynic about love. She'd witnessed the dissolution of her parents' marriage early in life, and it left an indelible impression. Her only aim was graduating and going to fashion school abroad. Until she met Kai.
Kai was a serial monogamist and a hopeless romantic. He'd put a temporary pause on his dating life before senior year to focus on school and getting into his dream HBCU. Until he met Zyla.
Alternating between the past and present, we see the love story unfold from Zyla and Kai's perspectives: how they first became the unlikeliest of friends over the summer, how they fell in love during the school year, and why they ultimately broke up… Or did they?
Romantic, heart-stirring and a little mysterious, Zyla & Kai will keep readers guessing until the last chapter.

In this much anticipated follow up to New York Times bestselling Beasts of Prey, Koffi's powers grow stronger and Ekon's secrets turn darker as they face the god of death.
Koffi has saved her city and the boy she loves, but at a terrible price. Now a servant to the cunning god of death, she must use her newfound power to further his continental conquest, or risk the safety of her home and loved ones. As she reluctantly learns to survive amidst unexpected friends and foes, she will also have to choose between the life—and love—she once had, or the one she could have, if she truly embraces her dangerous gifts.
Cast out from the only home he's ever known, Ekon is forced to strike new and unconventional alliances to find and rescue Koffi before it's too late. But as he gets closer to the realm of death each day, so too does he draw nearer to a terrible truth—one that could cost everything.
Koffi and Ekon—separated by land, sea, and gods—will have to risk everything to reunite again. But the longer they're kept apart, the more each of their loyalties are tested. Soon, both may have to reckon with changing hearts—and maybe, changing destinies.
Seton Girls by Charlene Thomas – August 30

A smart and twisty debut YA that starts off like Friday Night Lights and ends with the power and insight of Dear White People.
Seton Academic High is a prep school obsessed with its football team and their thirteen-year conference win streak, a record that players always say they'd never have without Seton's girls. What exactly Seton girls do to make them so valuable, though, no one ever really says. They're just "the best." But the team's quarterback, the younger brother of the Seton star who started the streak, wants more than regular season glory. He wants a state championship before his successor, Seton's first Black QB, has a chance to overshadow him. Bigger rewards require bigger risks, and soon the actual secrets to the team's enduring success leak to a small group of girls who suddenly have the power to change their world forever.