Reading Recs
YA Books by Black Authors You Should Be Reading
From award-winning icons to highly-anticipated debuts, here are some of the Black authors you should be reading. Whether you're ready to be swept off your feet in a gripping historical romance, or fall into a New York Times bestselling fantasy series, there's something on this list for everyone!
And don't forget to enter to win a stack from Penguin Teen!
The Davenports by Krystal Marquis
The first in a breathless YA series set in 1910 Chicago, The Davenports offers a glimpse into a period of African American history often overlooked, while delivering a totally escapist, swoon-worthy read
How to Be a (Young) Antiracist by Ibram X. Kendi and Nic Stone
The #1 New York Times bestseller that sparked international dialogue is now a book for young adults! Based on the adult bestseller by Ibram X. Kendi, and co-authored by bestselling author Nic Stone, How to be a (Young) Antiracist will serve as a guide for teens seeking a way forward in acknowledging, identifying, and dismantling racism and injustice.
The Girl I Am, Was, and Never Will Be by Shannon Gibney
Part memoir, part speculative fiction, The Girl I Am, Was, and Never Will Be explores the often surreal experience of growing up as a mixed-Black transracial adoptee.
As You Walk On By by Julian Winters
The Breakfast Club meets Can't Hardly Wait with an unforgettable ensemble cast in another swoony YA contemporary from award-winning author Julian Winters!
Last Chance Dance by Lakita Wilson – Feb 21
An utterly charming YA romance perfect for fans of Elise Bryant and Leah Johnson. Leila is devastated when her high school boyfriend breaks up with her right before graduation, but when she gets paired with four unrequited crushes in the lead-up to her school's annual Last Chance Dance, she might just fall in love with someone new.
Akata Woman by Nnedi Okorafor
From award-winning author Nnedi Okorafor, the electrifying third book in the series that started with Akata Witch, named one of Time magazine's "100 Best Fantasy Books of All Time" and "100 Best YA Books of All Time"!
Cool. Awkward. Black. edited by Karen Strong
A multi-genre YA anthology of bestselling, critically acclaimed Black authors challenging the concept of "the geek," featuring contributions from Amerie, Kalynn Bayron, Terry J. Benton-Walker, Roseanne A. Brown, Elise Bryant, Tracy Deonn, Desiree S. Evans, Isaac Fitzsimons, Lamar Giles, Jordan Ifueko, Leah Johnson, Amanda Joy, Kwame Mbalia, Tochi Onyebuchi, Shari B. Pennant, K. Arsenault Rivera, Julian Winters, and Ibi Zoboi.
Rising Troublemaker by Luvvie Ayaji Jones
In this young readers edition of her New York Times bestseller Professional Troublemaker, Luvvie Ajayi Jones uses her honesty and humor to inspire teens to be their bravest, boldest, truest selves, in order to create a world they would be proud to live in.
Kings of B'more by R. Eric Thomas
Two Black, queer best friends face their last day together with an epic journey through Baltimore in this magnetic YA debut by celebrated cultural critic and bestselling author of Here for It R. Eric Thomas.
Break This House by Candice Iloh
From Printz honoree and National Book Award Finalist Candice Iloh, a prose novel about a teenager reckoning with her family's—and her home town's—secrets.
Zyla & Kai by Kristina Forest
A fresh new YA romance novel by Kristina Forest, Zyla & Kai is an epic star-crossed love story about first love and not just the will they, won't they— but why can't they?
Beasts of Ruin by Ayana Gray
In this much anticipated follow up to New York Times bestselling Beasts of Prey, Koffi's powers grow stronger and Ekon's secrets turn darker as they face the god of death.
Seton Girls by Charlene Thomas
A smart and twisty debut YA that starts off like Friday Night Lights and ends with the power and insight of Dear White People.
How to Succeed in Witchcraft by Aislinn Brophy
A talented witch competes for a prestigious scholarship at her cutthroat high school in this contemporary fantasy for fans of Never Have I Ever and Sabrina the Teen Witch.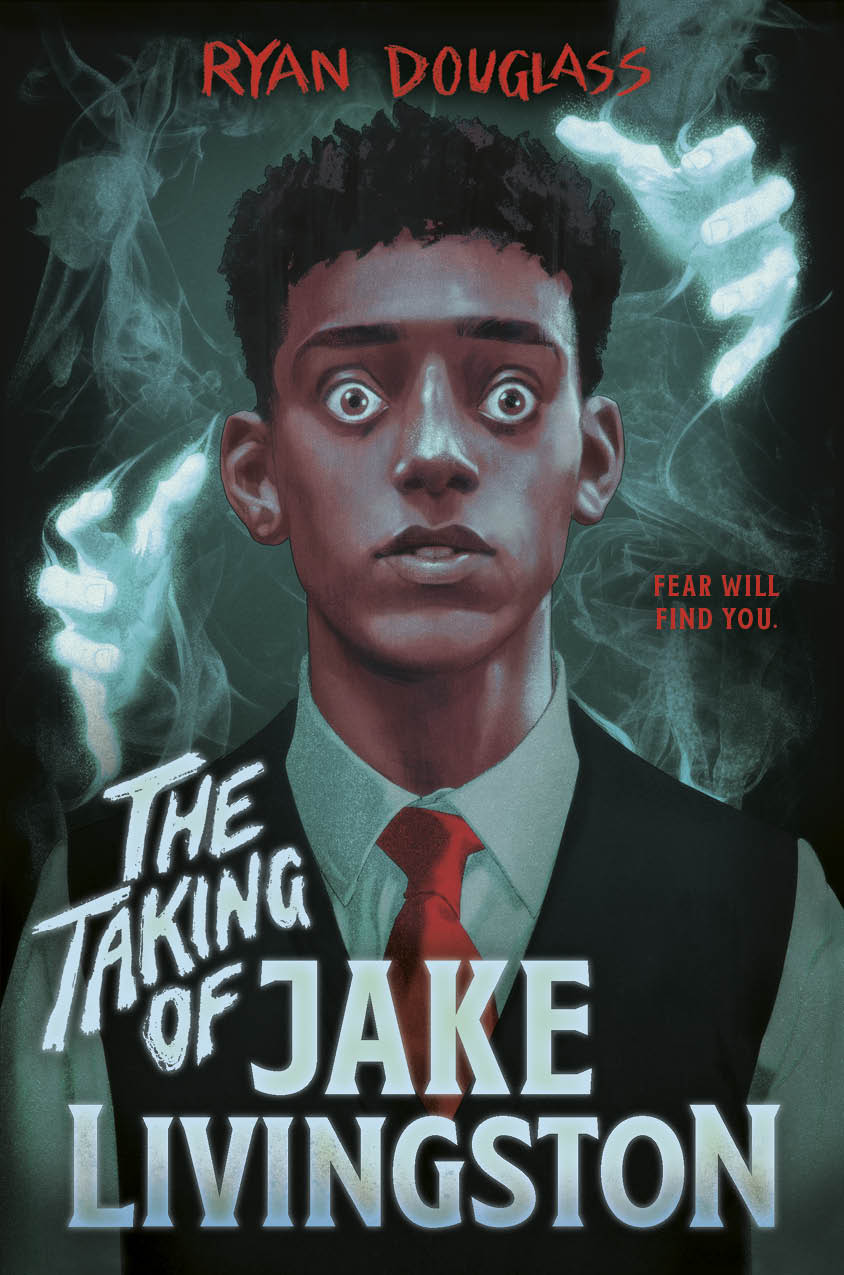 The Taking of Jake Livingston by Ryan Douglass
Get Out meets Holly Jackson in this YA social thriller where survival is not a guarantee.
Call Us What We Carry by Amanda Gorman
The breakout poetry collection by #1 New York Times bestselling author and presidential inaugural poet Amanda Gorman
A powerful, impactful, eye-opening journey that explores through the Civil Rights Movement in 1950s-1960s America in spare and evocative verse, with historical photos interspersed throughout.
African Town by Charles Waters and Irene Latham
Chronicling the story of the last Africans brought illegally to America in 1860, African Town is a powerful and stunning novel-in-verse.
From Los Angeles Times Book Prize Award winner and Edgar Award nominee Malla Nunn comes a stunning portrait of a family divided and a powerful story of how friendship saves and heals.
A Queen of Gilded Horns by Amanda Joy
In this sequel to A River of Royal Blood, Eva and Isa must find a way to work together if they want to save their queendom in the thrilling conclusion to this royal fantasy duology.
Tobyn Wolfe knows she's destined to be a rock star. She sings, she dances, and she's got that "It" factor. Her dreams are even closer within her reach when she meets Maybe Someday–an incredible all-female band–during a night out with her older sister, Devyn. Joining their band would be the perfect way to show off her amazing vocals. It's too bad her mom can't see this. She wants Tobyn to go to college and become a serious musician, not follow in Devyn's footsteps and wind up a struggling artist. Can Tobyn prove to her mom that she knows what's best, or will her dreams end up becoming a horrible nightmare?
A lyrical story of star-crossed love perfect for readers of The Hate U Give, by National Ambassador for Children's Literature Jacqueline Woodson–now celebrating its twentieth anniversary, and including a new preface by the author
Black Internet Effect by Shavone Charles
With witty humor and a strong sense of self, musician, model, and technology executive Shavone Charles recounts her journey through Google, Twitter, and more – and outlines her mission to make space for herself and other young women of color both online and IRL.
In this powerful and hopeful account, arts writer, curator, and activist Kimberly Drew reminds us that the art world has space not just for the elite, but for everyone.
Concrete Kids by Amyra León
In Concrete Kids, playwright, musician, and educator Amyra León uses free verse to challenge us to dream beyond our circumstances — and sometimes even despite them.
A Phoenix First Must Burn edited by Patrice Caldwell
Sixteen tales by bestselling and award-winning authors that explore the Black experience through fantasy, science fiction, and magic. With stories by: Elizabeth Acevedo, Amerie, Patrice Caldwell, Dhonielle Clayton, J. Marcelle Corrie, Somaiya Daud, Charlotte Nicole Davis, Justina Ireland, Alaya Dawn Johnson, Danny Lore, L. L. McKinney, Danielle Paige, Rebecca Roanhorse, Karen Strong, Ashley Woodfolk, and Ibi Zoboi.
All the Days Past, All the Days to Come by Mildred D. Taylor
The saga of the Logan family–made famous in the Newbery Medal-winning Roll of Thunder, Hear My Cry–concludes in a deeply fulfilling story, now available in paperback.
Every Body Looking by Candice Iloh
When Ada leaves home for her freshman year at a Historically Black College, it's the first time she's ever been so far from her family—and the first time that she's been able to make her own choices and to seek her place in this new world. As she stumbles deeper into the world of dance and explores her sexuality, she also begins to wrestle with her past—her mother's struggle with addiction, her Nigerian father's attempts to make a home for her. Ultimately, Ada discovers she needs to brush off the destiny others have chosen for her and claim full ownership of her body and her future.
Told in two distinct and irresistible voices, Junauda Petrus's bold and lyrical debut is the story of two black girls from very different backgrounds finding love and happiness in a world that seems determined to deny them both.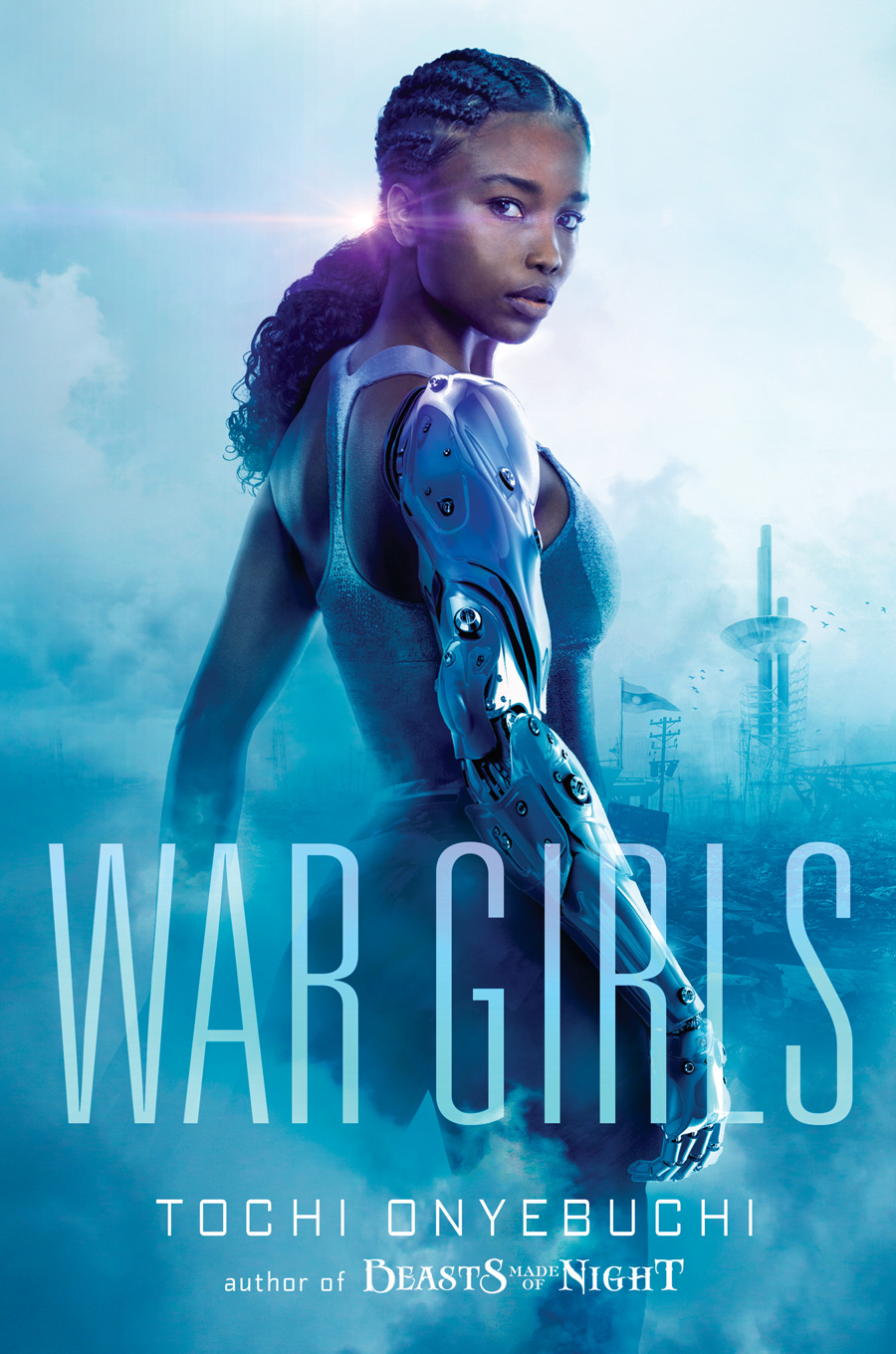 War Girls by Tochi Onyebuchi
Two sisters are torn apart by war and must fight their way back to each other in a futuristic, Black Panther-inspired Nigeria.
Dream Country by Shannon Gibney
The heartbreaking story of five generations of young people from a single African-and-American family pursuing an elusive dream of freedom.
Beasts Made of Night by Tochi Onyebuchi
Black Panther meets Nnedi Okorafor's Akata Witch in Beasts Made of Night, the first book in an epic fantasy duology.
Kacen Callender meets Becky Albertalli in a deliciously geeky best friends-to lovers romance from award-winning author Julian Winters!
A guide for girls of color looking to find their voice and claim space as they prepare for high school, college, and their careers, from the New York Times bestselling author of The Memo: What Women of Color Need to Know to Secure a Seat at the Table
Coming soon…
Chaos & Flame by Tessa Gratton and Justina Ireland – March 28
From New York Times bestselling author Justina Ireland and Tessa Gratton comes the first book in a ferocious YA fantasy duology featuring ancient magic, warring factions, and a romance between the two people in the world with the most cause to hate one another.
Not Everyone Is Going to Like You by Rinny Perkins – Apr 11
A debut illustrated manifesto by Rinny Perkins (@RinnyRiot) about what she's learned as a queer Black woman through the art of self-validation.
Her Good Side by Rebekah Weatherspoon – May 30
A swoony, heart-melting YA romance from beloved author Rebekah Weatherspoon about two awkward teens who decide to practice dating in order to be good at the real thing.
True True by Don P. Hooper – Aug 1
In this powerful and fast-paced YA contemporary debut, a Black teen from Brooklyn struggles to fit in at his almost entirely-white Manhattan prep school, resulting in a fight and a plan for vengeance.
Forgive Me Not by Jennifer Baker – Aug 15
In this searing indictment of the juvenile justice system, one incarcerated teen weighs what she is willing to endure for forgiveness.