What's Happening
8 Diverse Fantasies to Read if You Loved CHILDREN OF BLOOD AND BONE
Children of Blood and Bone by Tomi Adeyemi is one of the biggest books of 2018 so far, and has enticed readers with its lush West-African inspired setting and its intriguing world of dark magic. Readers are craving more diverse fantasy, because after a while, the same old stuff gets a little bit tiring! Need more recommendations for your next read? This list of books draws on a variety of earthly cultures and is sure to be just what you need.
In this thrilling and dark fantasy debut based on Nigerian culture we follow Taj, a young and talented aki or sin-eater. Citizens pay for release their sins, which turn into sin-beasts. Taj must then slay the beasts, but when he does, their image appears on his skin like a tattoo.  But when Taj must slay the sin-beast of a royal, he find himself in the middle of a dangerous conspiracy that threatens the princess whom he loves… and maybe even his own life.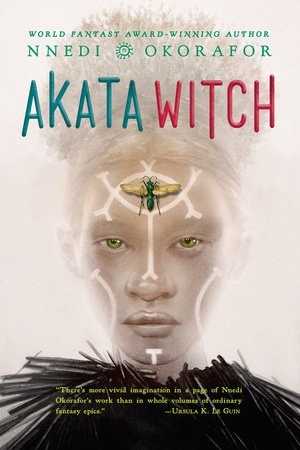 Often referred to as the Nigerian Harry Potter, this contemporary fantasy is rich with culture and magic. Our protagonist Sunny is a young Albino girl living with her family in Nigeria, and when she discovers she is a "free agent" with magical powers, her entire world begins to change. Ursula K. Le Guin and John Green are Nnedi Okorafor fans, and you will be too when you read Akata Witch! Follow it up with the sequel, Akata Warrior!
Julie C. Dao blends Snow White and Chinese culture in this breathtaking retelling of the classic fairytale, this time from the evil queen's perspective! Eighteen-year-old Xifeng is destined to rule her country, but only if she embraces her dark magic powered by eating the hearts of the recently murdered. But when love enters the picture, Xifeng begins to doubt. Which will she choose? Sharing hearts… or devouring them?

Based off of the Roman Empire, the Ember in the Ashes series is a sweeping fantasy epic following Laia, a member of the Scholar resistance posing as a slave in order to rescue her brother, and Elias, a Mask of the Martial Empire. As a Mask, Elias's duty is to keep Martial control over Laia's people, but he dreams of running away from all of the violence and hatred. When these two meet they find they just might be able to help one another escape the rigid walls of Blackcliff, and their love may melt the barriers between their people.
Based in feudal Japan, Flame in the Mist follows Mariko, the clever daughter or a lord who must disguise herself as a boy and join up with the Black Clan, the gang of assassins who had attempted to kill her. As she tries to uncover the plot of why she was targeted for death, another plot with the Emperor in the capital is brewing and not all is as it seems. And once Mariko joins the Black Clan, she finds herself falling in love, and for the first time she's appreciated for her intellect and abilities. Fast-paced with a kick-butt protagonist, this is one book you don't want to miss.
Amrita is the princess of Shalingar, betrothed to the vile conqueror Emperor Sikander in an effort to spare her country from violence. But when everything crumbles in a violent disaster, Amrita is forced to flee with a recently freed oracle named Thala who brings her on a quest to find the Library of All Things in an effort to change their fates. Set in a mythical version of India and loosely based on the conquest of Alexander the Great, this beautiful story of love and sacrifice will stick with you long after you set it down.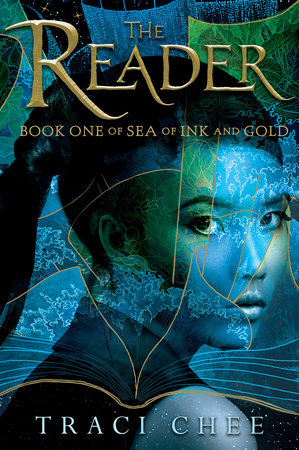 This mind-bending book follows Sefia, as she races to save her aunt from a viscious kidnapping at the hands of a mysterious organization that also wants to see Sefia locked away. But why? Could it have something to do with the mysterious object Sefia was given by her now deceased parents? The one that might just be…a book? Full of mystery, history, and an unforgettable crew of swashbuckling pirates, The Reader is a must read.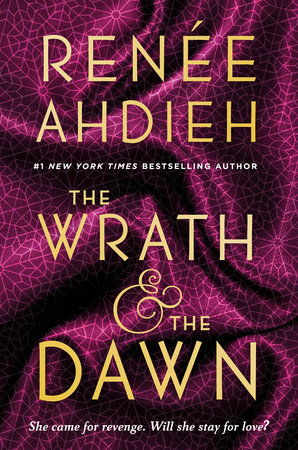 Each night, Caliph Khalid kills his bride, and each morning he takes a new one. After Shazi's best friend suffers this fate she volunteers as a bride, and enters the palace with a plan: revenge. When dawn rises Shazi has managed to stay alive, but she also finds that things are not as they seem. With her growing feelings for Khalid, she is determined to get to the bottom of the endless cycle of murders, and bring it to an end, once and for all.