Reading Recs
Reads to look out for in the second half of 2021!
2021 has filled our shelves with incredible reads…and there's more to come! So, here are the reads to look out for in the second half of 2021!
Aaron Stein used to think books were miracles. But not anymore. Even though he spends his days working in his family's secondhand bookstore, the only book Aaron can bear to read is one about the demise of the dinosaurs. It's a predicament he understands all too well, now that his brother and mom are gone and his friends have deserted him, leaving Aaron and his shambolic father alone in a moldering bookstore in a crusty mountain town where no one seems to read anymore.
So when Aaron sees the opportunity to sell the store, he jumps at it, thinking this is the only way out. But he doesn't account for Chad, a "best life" bro with a wheelchair and way too much optimism, or the town's out-of-work lumberjacks taking on the failing shop as their pet project. And he certainly doesn't anticipate meeting Hannah, a beautiful, brave musician who might possibly be the kind of inevitable he's been waiting for.
All of them will help Aaron to come to terms with what he's lost, what he's found, who he is, and who he wants to be, and show him that destruction doesn't inevitably lead to extinction; sometimes it leads to the creation of something entirely new.
Continuum by Chella Man – 6/1
In Continuum, fine artist, activist, and Titans actor Chella Man uses his own experiences as a deaf, transgender, genderqueer, Jewish person of color to talk about cultivating self-acceptance and acting as one's own representation.
Pocket Change Collective is a series of small books with big ideas from today's leading activists and artists.
"What constructs in your life must you unlearn to support inclusivity and respect for all?" This is a question that artist, actor, and activist Chella Man wrestles with in this powerful and honest essay. A story of coping and resilience, Chella journeys through his experiences as a deaf, transgender, genderqueer, Jewish person of color, and shows us that identity lies on a continuum — a beautiful, messy, and ever-evolving road of exploration.
In this moving, personal story, professional skateboarder Leo Baker shares their journey within the sport and the importance of authenticity and allyship as a non-binary athlete.
Pocket Change Collective is a series of small books with big ideas from today's leading activists and artists.
"Your authenticity is your superpower." That's the motto that professional skateboarder Leo Baker lives by and champions. But like any hero's journey, learning about their power didn't come easy. In this installment of the Pocket Change Collective, Baker takes the reader on a complicated, powerful journey through the world of skate and competitive sport as a non-binary athlete.
Love, Simon meets Bend It Like Beckham in this feel-good contemporary romance about a trans athlete who must decide between fighting for his right to play and staying stealth.
Fifteen-year-old Spencer Harris is a proud nerd, an awesome big brother, and a David Beckham in training. He's also transgender. After transitioning at his old school leads to a year of isolation and bullying, Spencer gets a fresh start at Oakley, the most liberal private school in Ohio.
At Oakley, Spencer seems to have it all: more accepting classmates, a decent shot at a starting position on the boys' soccer team, great new friends, and maybe even something more than friendship with one of his teammates. The problem is, no one at Oakley knows Spencer is trans—he's passing.
But when a discriminatory law forces Spencer's coach to bench him, Spencer has to make a choice: cheer his team on from the sidelines or publicly fight for his right to play, even though it would mean coming out to everyone—including the guy he's falling for.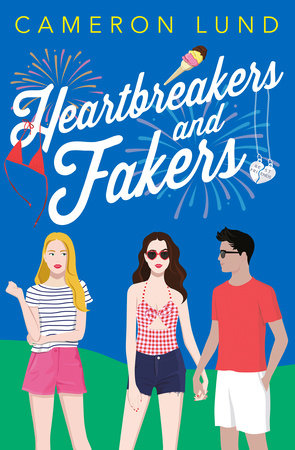 From the author of The Best Laid Plans comes another fresh voiced, hilarious rom-com perfect for fans of You Have a Match and The Rest of the Story.
Penny Harris just ruined her life.
As one of the most popular girls in school, she's used to being invited to every party, is dating the Jordan Parker, and can't wait to rule senior year with her best friend, Olivia. But when Penny wakes up on Jordan's lawn the morning after his first-day-of-summer bash, she knows something went terribly wrong the night before.
She kissed Kai Tanaka.
Kai, her long-time nemesis. Kai, Olivia's boyfriend. Penny can't figure out what could have inspired her to do it–she loves Jordan and she would never hurt Olivia–but one thing's for sure: freshly dumped, and out a best friend, the idyllic summer she pictured is over.
Despite the fact that Jordan seems to be seeking comfort (and a whole lot more) in Olivia, all Penny can think about is winning him back. Kai wants to save his relationship too, so they come up with a plan: convince their friends that they really do have feelings for each other. After all, everyone forgives a good love story, and maybe seeing Penny and Kai together will make Jordan and Olivia change their minds.
But as summer heats up, so does Penny and Kai's "relationship," and Penny starts to question whether she's truly faking it with Kai, if he's really as terrible as she always thought he was, and if the life she's fighting so hard to get back is the one she really wants.
Set in a world on the edge of an apocalyptic flood, this heart-stoppingly romantic fantasy debut is perfect for fans of Rachel Hartman and Rae Carson.
In a world bound for an epic flood, only a chosen few are guaranteed safe passage into the new world once the waters recede. The Kostrovian royal court will be saved, of course, along with their guards. But the fate of the court's Royal Flyers, a lauded fleet of aerial silk performers, is less certain. Hell-bent on survival, Principal Flyer, Natasha Koskinen, will do anything to save the flyers, who are the only family she's ever known. Even if "anything" means molding herself into the type of girl who could be courted by Prince Nikolai. But unbeknownst to Natasha, her newest recruit, Ella Neves, is driven less by her desire to survive the floods than her thirst for revenge. And Ella's mission could put everything Natasha has worked for in peril.
As the oceans rise, so too does an undeniable spark between the two flyers. With the end of the world looming, and dark secrets about the Kostrovian court coming to light, Ella and Natasha can either give in to despair . . . or find a new reason to live.
A race against time, war, and the very fabric of the universe itself, perfect for fans of Sliding Doors and 11/22/63.
Sixteen-year-old Winnie Schulde has always seen splits–the moment when two possible outcomes diverge, one in her universe and one in another. Multiverse theory, Winnie knows, is all too real, though she has never been anything but an observer of its implications–a secret she keeps hidden from just about everyone, as she knows the uses to which it might be put in the midst of a raging WWII. But her physicist father, wrapped up in his research and made cruel by his grief after the loss of Winnie's mother, believes that if he pushes her hard enough, she can choose one split over another and maybe, just maybe, change their future and their past.
Winnie is certain that her father's theories are just that, so she plays along in an effort to placate him. Until one day, when her father's experiment goes wrong and Scott, the kind and handsome lab assistant Winnie loves from afar, is seriously injured. Without meaning to, Winnie chooses the split where Scott is unharmed. And in doing so, finds herself pulled into another universe, an alternate reality. One that already has a Winnie.
In this darkly thrilling novel that blends science and war with love and loss, some actions just can't be undone.
A hilarious Agatha Christie-inspired YA thriller-comedy about three best friends who sneak into an influencers-only festival event (gone wrong), only to discover a killer is in their midst–and they have to uncover the truth and solve the mystery before it's too late. Perfect for fans of One of Us Is Lying and Truly Devious.
Plum Winter has always come in second to her sister, the unbelievably cool, famous influencer Peach Winter. And when Peach is invited to an all-expenses-paid trip to a luxurious art-and-music festival for influencers on a private island in the Caribbean, Plum decides it's finally her time to shine. So she intercepts the invite–and asks her two best friends, Sofia and Marlowe, to come along to the fest with her. It'll be a spring break they'll never forget.
But when Plum and her friends get to the island, it's not anything like it seemed in the invite. The island is run-down, creepy, and there doesn't even seem to be a festival–it's just seven other quasi-celebrities and influencers, and none of the glitz and glamour she expected. Then people start to die…
Plum and her friends soon realize that someone has lured each of them to the "festival" to kill them. Someone has a vendetta against every person on the island–and no one is supposed to leave alive. So, together, Plum, Sofia, and Marlowe will do whatever it takes to unravel the mystery of the killer, and fight to save themselves and as many influencers as they can, before it's too late.
In this sequel to The Kinder Poison—which People magazine proclaimed a "delicious high-stakes adventure"—the magical kingdom of Orkena is on the brink of war, and the only person who can save it is Zahru, the girl they once doomed to death.
After surviving the Crossing, Zahru has sworn off adventures. While Crown Prince Jet navigates the looming threat of war, she's content to simply figure out what the future holds for them. But they're dealt a devastating blow when prince Kasta returns with a shocking claim: he's the true winner of the Crossing and the rightful heir, and he bears the gods' mark as proof. Even more surprising—he's not the only one.
Somehow, Zahru possesses the very same mark, giving her equal right to the throne. The last thing she wants is to rule beside her would-be executioner, but she can't let Orkena fall into his merciless hands. So Zahru, Jet, and their allies must race against the clock to find a way to stop Kasta, because once he's crowned, there's no telling what horrors he'll unleash to win the war.
Zahru will do whatever it takes to keep Kasta from taking the throne…but to stop a villain, is she willing to become one herself?
Perfect for fans of Morgan Matson and Ruta Sepetys, this sweet, summery romance set in Nantucket follows seventeen-year-old Abby Schoenberg as she uncovers a secret about her grandmother's life during WWII.
Seventeen-year-old Abby Schoenberg isn't exactly looking forward to the summer before her senior year. She's just broken up with her first boyfriend and her friends are all off in different, exciting directions for the next three months. Abby needs a plan–an adventure of her own. Enter: the letters.
They show up one rainy day along with the rest of Abby's recently deceased grandmother's possessions. And these aren't any old letters; they're love letters. Love letters from a mystery man named Edward. Love letters from a mansion on Nantucket. Abby doesn't know much about her grandmother's past. She knows she was born in Germany and moved to the US when she was five, fleeing the Holocaust. But the details are either hazy or nonexistent; and these letters depict a life that is a bit different than the quiet one Abby knows about.
And so, Abby heads to Nantucket for the summer to learn more about her grandmother and the secrets she kept. But when she meets Edward's handsome grandson, who wants to stop her from investigating, things get complicated. As Abby and Noah grow closer, the mysteries in their families deepen, and they discover that they both have to accept the burdens of their pasts if they want the kinds of futures they've always imagined.

Shaun of the Dead meets Dumplin' in this bitingly funny YA thriller about a kickass group of teens battling a ravenous group of zombies.
In the next few hours, one of three things will happen.
1–We'll be rescued (unlikely)
2–We'll freeze to death (maybe)
3–We'll be eaten by thin and athletic zombies (odds: excellent)
Vivian Ellenshaw is fat, but she knows she doesn't need to lose weight, so she's none too happy to find herself forced into a weight-loss camp's van with her ex-best friend, Allie, a meathead jock who can barely drive, and the camp owner's snobby son. And when they arrive at Camp Featherlite at the start of the worst blizzard in the history of Flagstaff, Arizona, it's clear that something isn't right.
Vee barely has a chance to meet the other members of her pod, all who seem as unhappy to be at Featherlite as she does, when a camper goes missing down by the lake. Then she spots something horrifying outside in the snow. Something…that isn't human. Plus, the camp's supposed "miracle cure" for obesity just seems fishy, and Vee and her fellow campers know they don't need to be cured. Of anything.
Even worse, it's not long before Camp Featherlite's luxurious bungalows are totally overrun with zombies. What starts out as a mission to unravel the camp's secrets turns into a desperate fight for survival–and not all of the Featherlite campers will make it out alive.
A satirical blend of horror, body positivity, and humor, Kelly deVos's witty, biting novel proves that everyone deserves to feel validated, and taking down the evil enterprise determined to dehumanize you is a good place to start.

Get Out meets Danielle Vega in this YA social thriller where survival is not a guarantee.
Sixteen-year-old Jake Livingston sees dead people everywhere. But he can't decide what's worse: being a medium forced to watch the dead play out their last moments on a loop or being at the mercy of racist teachers as one of the few Black students at St. Clair Prep. Both are a living nightmare he wishes he could wake up from. But things at St. Clair start looking up with the arrival of another Black student–the handsome Allister–and for the first time, romance is on the horizon for Jake.
Unfortunately, life as a medium is getting worse. Though most ghosts are harmless and Jake is always happy to help them move on to the next place, Sawyer Doon wants much more from Jake. In life, Sawyer was a troubled teen who shot and killed six kids at a local high school before taking his own life. Now he's a powerful, vengeful ghost and he has plans for Jake. Suddenly, everything Jake knows about dead world goes out the window as Sawyer begins to haunt him. High school soon becomes a different kind of survival game–one Jake is not sure he can win.
Curses by Lish McBride – 7/20
Merit Cravan refused to fulfill her obligation to marry a prince, leading to a fairy godling's curse. She will be forced to live as a beast forever, unless she agrees to marry a man of her mother's choosing before her eighteenth birthday.
Tevin Dumont has always been a pawn in his family's cons. The prettiest boy in a big family, his job is to tempt naïve rich girls to abandon their engagements, unless their parents agree to pay him off. But after his mother runs afoul of the beast, she decides to trade Tevin for her own freedom.
Now, Tevin and Merit have agreed that he can pay off his mother's debt by using his con-artist skills to help Merit find the best match . . . but what if the best match is Tevin himself?

Game of Thrones meets An Ember in the Ashes in the second book in this action-packed fantasy from Andrea Robertson, the internationally bestselling author of the Nightshade series.
Ara has taken up her mantle as the Loresmith–but her journey is far from over. After suffering betrayals and losses, Ara, Nimhea, Lahvja, and Teth must try to come together and find the Loreknights across the kingdom. The Loreknights are their only hope in overthrowing the evil Vokkans and putting Nimhea on the throne for good. But their journey will put Ara and her companions in grave danger–from the endless pursuit of the Vokkans to perilous encounters with the gods, and the near impossible trials they face along the way–will they be able to survive long enough to help the rebellion?
And through it all the Vokkans are expanding their reach throughout Saetlund, putting everyone Ara and her friends love at risk. Only Ara can forge a way forward, take up her powers, and fight to change the world–no matter what it costs.
From internationally bestselling author Andrea Roberston comes the second book in a gorgeously written new fantasy series perfect for readers of Leigh Bardugo's Grishaverse or Sabaa Tahir's An Ember in the Ashes series.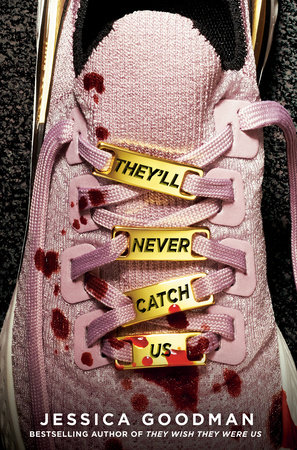 From rising star Jessica Goodman, author of They Wish They Were Us, comes a new fast-paced thriller about two sisters vying for the top spot on their cross-country team–the only way out of their stifling small town. But their dreams are suddenly thrown into peril when a new girl threatens to take away everything they've worked for… until she disappears.
Stella and Ellie Steckler are only a year apart, but their different personalities make their relationship complicated. Stella is single-minded, driven, and she keeps to herself. Cross-country running is her life and she won't let anything get in the way of being the best. Her sister Ellie is a talented runner too, but she also lets herself have fun. She has friends. She goes to parties. She has a life off the course.
The sisters do have one thing in common, though: the new girl, Mila Keene. Both Stecklers' lives are upended when Mila comes to town. Mila was the top runner on her team back home and at first, Ellie and Stella view her as a threat. But soon Ellie can't help but be drawn to her warm, charming personality. After her best friend moved away and her first boyfriend betrayed her, Ellie's been looking for a friend. In a moment of weakness, she even shares her darkest secret with Mila. For her part, Stella finds herself noticing the ways she and Mila are similar. Mila is smart and strong–she's someone Stella can finally connect with. As the two get closer, Stella becomes something she vowed she'd never be: distracted.
With regionals approaching and college scouts taking notice, the pressure is on. Each girl has their future on the line and they won't let friendships get in their way. But then, suddenly, Mila goes out on a training run and never returns. No one knows what happened, but all eyes are on the Steckler sisters.

From Los Angeles Times Book Prize Award winner and Edgar Award nominee Malla Nunn comes a stunning portrait of a family divided and a powerful story of how friendship saves and heals.
When Amandla wakes up on her fifteenth birthday, she knows it's going to be one of her mother's difficult days. Her mother has had another vision. This one involves Amandla wearing a bedsheet loosely stitched as a dress. An outfit, her mother says, is certain to bring Amandla's father back home, as if he were the prince and this was the fairytale ending their family was destined for. But in truth, Amandla's father has long been gone–since before Amandla was born–and even her mother's memory of him is hazy. In fact, many of her mother's memories from before Amandla was born are hazy. It's just one of the many reasons people in Sugar Town give them strange looks–that and the fact her mother is white and Amandla is Black.
When Amandla finds a mysterious address in the bottom of her mother's handbag along with a large amount of cash, she decides it's finally time to get answers about her mother's life. What she discovers will change the shape and size of her family forever. But with her best friends at her side, Amandla is ready to take on family secrets and the devil himself. These Sugar Town queens are ready to take over the world to expose the hard truths of their lives.
Twenty stand-alone short stories, essays, poems, and more from celebrated and award-winning authors make up this YA anthology that explores the Mexican American experience. With works by Francisco X. Stork, Guadalupe Garcia McCall, David Bowles, Rubén Degollado, e.E. Charlton-Trujillo, Diana López, Xavier Garza, Trinidad Gonzales, Alex Temblador, Aida Salazar, Guadalupe Ruiz-Flores, Sylvia Sánchez Garza, Dominic Carrillo, Angela Cervantes, Carolyn Dee Flores, René Saldaña Jr., Justine Narro, Daniel García Ordáz, and Anna Meriano.
In this mixed-media collection of short stories, personal essays, poetry, and comics, this celebrated group of authors share the borders they have crossed, the struggles they have pushed through, and the two cultures they continue to navigate as Mexican Americans. Living Beyond Borders is at once an eye-opening, heart-wrenching, and hopeful love letter from the Mexican American community to today's young readers.
A powerful exploration of what it means to be Mexican American.
A steamy YA romance inspired by Gaston Leroux's classic The Phantom of the Opera
Seventeen-year-old Stephanie Armand doesn't believe in ghosts or spirits. Despite her six-year-old sister insisting a masked figure is hiding in her closet, and the rumors at school, Stephanie isn't convinced her father's latest renovation project–a crumbling Victorian mansion–houses the soul of a monster. So when the very charming (and paranormal-obsessed) Lucas Cheney takes an interest in both Stephanie and her notorious home, Moldavia, the supernatural and romantic activity escalates to an all-time high. But then there's Erik– the dashing British boy, seemingly from another era, who's taken up residence in Stephanie's nightly dreams. A boy who may have something to do with the man in the mask, and the strange occurrences taking place at Moldavia.
The thrilling, much-anticipated conclusion to Lora Beth Johnson's Goddess in the Machine duology.
Zhade's power might be going to his head.
Newly on the throne, he's still getting used to wearing Maret's face, but he can't deny that the influence it affords him has its perks. So when the magic of Eerensed starts to turn deadly, Zhade must master the Crown if he's going to save his people, and Tsurina's destructive plans for Eerensed aren't going to make that easy. Worse, he's starting to see her point.
Andra is underground.
Assumed dead by the people of Eerensed, she must stay hidden in the city's depths if she's going to live long enough to build the rocket that will finally save the colonists from this dying planet. But when Andra hears voices urging her to destroy everything, she starts to dig deeper into her subconcious. What she finds leads her to question whether she's destined to be a savior after all.
Battling the dangerous forces buried within their minds, Andra and Zhade will have to find a way to work together before two power-hungry leaders and a deadly swarm of rogue technology destroy humanity for good.

Lora Beth Johnson delivers a stunning conclusion to the Goddess in the Machine duology with this brilliant novel. Part political conspiracy, part technological thriller, its deeply emotional core deftly explores what it means to be human, and how to hold on when everything seems lost.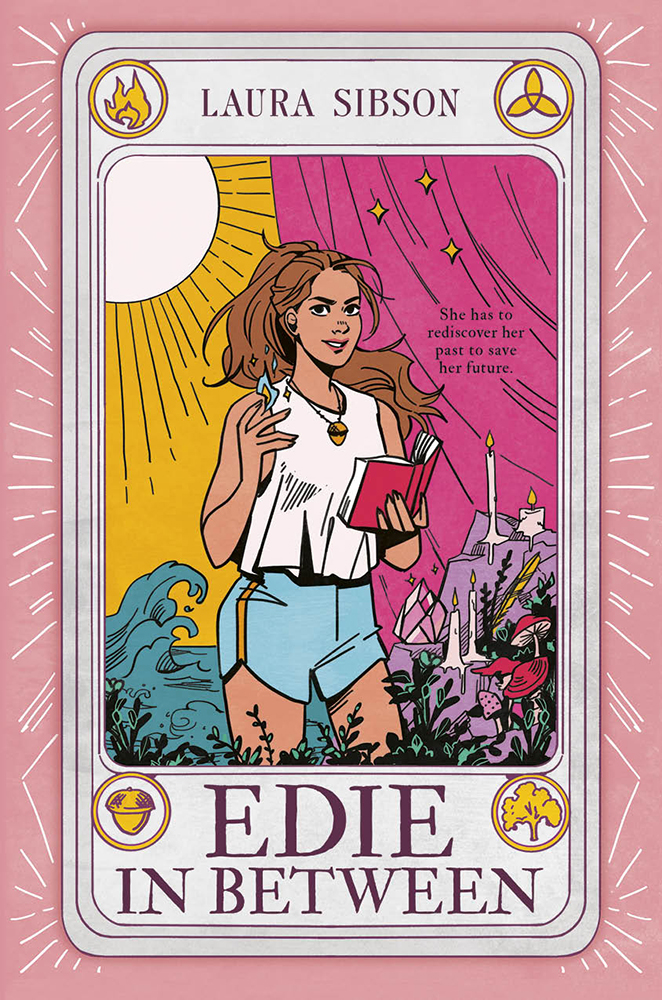 A modern-day Practical Magic about love, loss, and embracing the mystical.
It's been one year since Edie's mother died. But her ghost has never left.
According to her GG, it's tradition that the dead of the Mitchell family linger with the living. It's just as much a part of a Mitchell's life as brewing healing remedies or talking to plants. But Edie, whose pain over losing her mother is still fresh, has no interest in her family's legacy as local "witches."
When her mother's teenage journal tumbles into her life, her family's mystical inheritance becomes once and for all too hard to ignore. It takes Edie on a scavenger hunt to find objects that once belonged to her mother, each one imbued with a different memory. Every time she touches one of these talismans, it whisks her to another entry inside the journal–where she watches her teenage mom mourn, love, and hope just as Edie herself is now doing.
But as Edie discovers, there's a dark secret behind her family's practice that she's unwittingly released. She'll have to embrace–and master–the magic she's always rejected…before it consumes her.
Tinged with a sweet romance with the spellbinding Rhia, who works at the local occult shop, Edie in Between delivers all the cozy magic a budding young witch finding her way in the world needs.
Riverdale meets Stephen King in the terrifying new thriller from the author of Harrow Lake.
The town of Burden Falls drips with superstition, from rumors of its cursed waterfall to Dead-Eyed Sadie, the disturbing specter who haunts it. Ava Thorn grew up right beside the falls, and since a horrific accident killed her parents a year ago, she's been plagued by nightmares in which Sadie comes calling—nightmares so chilling, Ava feels as if she'll never wake up. But when someone close to Ava is brutally murdered and she's the primary suspect, she begins to wonder if the stories might be more than legends—and if the ghost haunting her dreams might be terrifyingly real. Whatever secrets Burden Falls is hiding, there's a killer on the loose . . . with a vendetta against the Thorns.

A witty and warm-hearted novel about a trans teen finding his place in the world perfect for fans of Red, White and Royal Blue
There's only one thing standing between Finch Kelly and a full-blown case of high school senioritis: the National Speech & Debate Tournament. Taking home the gold would not only be the pinnacle of Finch's debating career, but the perfect way to launch himself into his next chapter: college in Washington, DC, and a history-making career as the first trans congressman. What could possibly go wrong?
Well, for starters, Finch could develop a teeny tiny crush on his very attractive, very taken, and very gay debate partner, Jonah. Never mind that Finch has never considered whether he's interested in more than just girls.
And that dream of college in DC? Finch hasn't exactly been accepted anywhere yet, let alone received the full-ride scholarship he'll need to make this dream a reality.
Worst of all, though, is this year's topic for Nationals: transgender rights. If he wants to cinch the gold, and get into college, Finch might have to argue against his own humanity.
People say there are two sides to every argument. But, as Finch is about to discover, some things—like who you are and who you love—are not up for debate.


Meet the Flyy Girls. The group of girls who seem like they can get away with anything. Veteran author Ashley Woodfolk pens a gorgeous and dynamic series of four Harlem high-schoolers, each facing a crossroads of friendship, family, and love.
Tobyn Wolfe knows she's destined to be a rock star. She sings, she dances, and she's got that "It" factor. Her dreams are even closer within her reach when she meets Maybe Someday–an incredible all-female band–during a night out with her older sister, Devyn. Joining their band would be the perfect way to show off her amazing vocals. It's too bad her mom can't see this. She wants Tobyn to go to college and become a serious musician, not follow in Devyn's footsteps and wind up a struggling artist. Can Tobyn prove to her mom that she knows what's best, or will her dreams end up becoming a horrible nightmare?
With simply stated text and compelling characters, Flyy Girls is a series that's perfect for readers of any level.
A teen girl disappears from her small town deep in the bayou, where magic festers beneath the surface of the swamp like water rot, in this chilling debut supernatural thriller for fans of Natasha Preston, Karen McManus, and Rory Power.
La Cachette, Louisiana, is the worst place to be if you have something to hide.
This tiny town, where seventeen-year-old Grey spends her summers, is the self-proclaimed Psychic Capital of the World—and the place where Elora Pellerin, Grey's best friend, disappeared six months earlier.
Grey can't believe that Elora vanished into thin air any more than she can believe that nobody in a town full of psychics knows what happened. But as she digs into the night that Elora went missing, she begins to realize that everybody in town is hiding something—her grandmother Honey; her childhood crush Hart; and even her late mother, whose secrets continue to call to Grey from beyond the grave.
When a mysterious stranger emerges from the bayou—a stormy-eyed boy with links to Elora and the town's bloody history—Grey realizes that La Cachette's past is far more present and dangerous than she'd ever understood. Suddenly, she doesn't know who she can trust. In a town where secrets lurk just below the surface, and where a murderer is on the loose, nobody can be presumed innocent—and La Cachette's dark and shallow lies may just rip the town apart.
Hello (From Here) by Chandler Baker and Wesley King – 9/7
A witty and thought-provoking YA love story set during the COVID-19 quarantine, written by two NYT bestselling authors, with shades of Five Feet Apart and Anna and the French Kiss.
Maxine and Jonah bump into each other in the canned goods aisle of the grocery store just as the state of California is going into lockdown, when everything changes completely. Could there be a worse time to meet? Max's part-time job at a supermarket is about to transform into a hellish gauntlet. Jonah's preexisting anxiety is about to become an epic daily struggle. As Max, Jonah, and their friends live together but apart through hijinks, humanity, and heartbreak, Hello (From Here) cuts across urgent matters much bigger than a teenage crush. Differences of class, privilege, mental health, and sacrifice are thrown into stark relief by the profound and personal stresses of the COVID-19 pandemic. As thoughtful, probing, and informed as it is buoyant, romantic, and funny, Hello (From Here) looks at the first two months of the quarantine and adds falling hopelessly in love to the mess.
The Conjuring meets Sadie when seventeen-year-old podcaster Dare takes an internship in a haunted house and finds herself in a life-or-death struggle against an evil spirit.
Dare Chase doesn't believe in ghosts.
Privately, she's a supernatural skeptic. But publicly, she's keeping her doubts to herself—because she's the voice of Attachments, her brand-new paranormal investigation podcast, and she needs her ghost-loving listeners to tune in.
That's what brings her to Arrington Estate. Thirty years ago, teenager Atheleen Bell drowned in Arrington's lake, and legend says her spirit haunts the estate. Dare's more interested in the suspicious circumstances surrounding her death—circumstances that she believes point to a living culprit, not the supernatural. Still, she's vowed to keep an open mind as she investigates, even if she's pretty sure what she'll find.
But Arrington is full of surprises. Good ones like Quinn, the cute daughter of the house's new owner. And baffling ones like the threatening messages left scrawled in paint on Quinn's walls, the ghastly face that appears behind Dare's own in the mirror, and the unnatural current that nearly drowns their friend Holly in the lake. As Dare is drawn deeper into the mysteries of Arrington, she'll have to rethink the boundaries of what is possible. Because if something is lurking in the lake…it might not be willing to let her go.
Chasing the Truth by Jodi Kantor and Megan Twohey – 9/14
The perfect book for all student journalists, this young readers adaptation of Pulitzer Prize winning reporters' Jodi Kantor and Megan Twohey's New York Times bestselling She Said will inspire a new generation of investigative journalists.
Do you want to know how to bring secrets to light?
How journalists can hold the powerful to account?
And how to write stories that can make a difference?
In Chasing the Truth, Pulitzer Prize winning journalists Jodi Kantor and Megan Twohey share their thoughts from their early days writing their first stories to their time as award-winning investigative journalists, offering tips and advice along the way. Adapted from their New York Times bestselling book She Said, Chasing the Truth not only tells the story of the culture-shifting Harvey Weinstein investigation, but it also shares their best practices with readers. This is the perfect book for aspiring journalists or anyone devoted to uncovering the truth.

In this dark and twisty feminist historical thriller, a teenage girl starts a new life as a grave robber but quickly becomes entangled in a murderer's plans.
Soon after her best friend Kitty mysteriously dies, orphaned seventeen-year-old Molly Green is sent away to live with her "aunt." With no relations that she knows of, Molly assumes she has been sold as free domestic labor for the price of an extra donation in the church orphanage's coffers. Such a thing is not unheard of. There are only so many options for an unmarried girl in 1850s Philadelphia. Only, when Molly arrives, she discovers her aunt is very much real, exceedingly wealthy, and with secrets of her own. Secrets and wealth she intends to share—for a price.
Molly's estranged aunt Ava, has built her empire by robbing graves and selling the corpses to medical students who need bodies to practice surgical procedures. And she wants Molly to help her procure the corpses. As Molly learns her aunt's trade in the dead of night and explores the mansion by day, she is both horrified and deeply intrigued by the anatomy lessons held at the old church on her aunt's property. Enigmatic Doctor LaValle's lessons are a heady mixture of knowledge and power and Molly has never wanted anything more than to join his male-only group of students. But the cost of inclusion is steep and with a murderer loose in the city, the pursuit of power and opportunity becomes a deadly dance.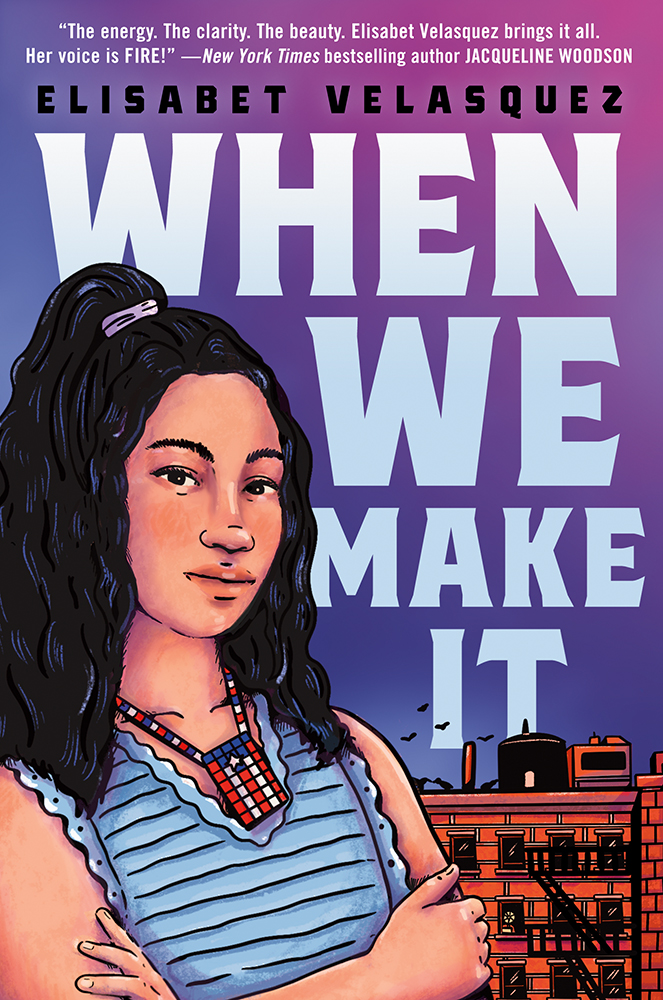 An unforgettable young adult debut novel-in-verse that redefines what it means to "make it," touching on themes of mental illness, sexual assault, food insecurity and gentrification, in the Nuyorican literary tradition of Nicholasa Mohr and the work of contemporary writer Elizabeth Acevedo.
Sarai is a first-generation Puerto Rican eighth grader who can see with clarity the truth, pain, and beauty of the world both inside and outside her Bushwick apartment. Together with her older sister Estrella, she navigates the strain of family traumas and the systemic pressures of toxic masculinity and housing insecurity in a rapidly gentrifying Brooklyn. Sarai questions the society around her, her Boricua identity, and the life she lives with determination and an open heart, learning to celebrate herself in a way that she has been denied.
When We Make It is a love letter to girls who were taught to believe they would not make it at all. The verse is evocative and insightful, and readers are sure to be swept into Sarai's world and rooting for her long after they close the book.
Channeling the modern humor of A Knight's Tale, bestselling author Robyn Schneider creates a Camelot that becomes the ultimate teen rom-com hotspot in this ultra-fresh take on the Arthurian legend.
For as long as she could remember, all Emry wanted was to be a great magician like her father, the magnificent Merlin. As a kid, she fought to be included in his magic lessons for her twin brother, Emmet, and easily outshone him with each spell she cast. But after her father's disappearance several years ago, Emry has been feeling a little lost. Fate soon appears in the form of a royal messenger, summoning Emmet to court to serve as Prince Arthur's right-hand wizard. With Emmett indisposed thanks to a bad spell, Emry has to disguise herself as a teen boy and pretend to be her brother at the castle until they're able to switch.
Training as a wizard is everything Emry hoped it would be, except working so closely with the unbearably hot Arthur is a growing danger. They soon share adventures and a connection that can't be denied, but Emry's secret is a crime punishable by death. When royal scandals involving Lancelot, Guinevere, and Gawain threaten to reveal her truth, Emry must decide whether to stay and risk everything for a love borne out of deceit, or leave and never fulfill her potential to be Camelot's greatest magician.
In this much-anticipated series opener, fate binds two Black teenagers together as they strike a dangerous alliance to hunt down the creature menacing their home—and uncover ancient deadly secrets.

There's no such thing as magic in the broken city of Lkossa, especially for sixteen-year-old Koffi, who holds a power within her that could only be described as magic—a power that if discovered could cost her life. Indentured to the notorious Night Zoo, Koffi knows the fearsome creatures in her care and paying off her family's debts to secure their eventual freedom can be her only focus. But the night those she loves are gravely threatened by the Zoo's cruel master, Koffi finally unleashes the power she doesn't fully understand, upending her life completely.
As the second son of a decorated hero, Ekon is all but destined to become a Son of the Six—an elite warrior—and uphold a family legacy. But on the night of his final rite of passage, Ekon encounters not only the Shetani—a vicious monster that has plagued the city for nearly a century and stalks his nightmares, but Koffi who seems to have the power to ward off the beast. Koffi's power ultimately saves Ekon's life, but his choice to let her flee dooms his hopes of becoming a warrior.
Desperate to redeem himself, Ekon vows to hunt the Shetani and end its reign of terror, but he can't do it alone. Meanwhile, Koffi believes finding the Shetani could also be the key to solving her own problems. Koffi and Ekon form a tentative alliance and together enter the Greater Jungle, a world steeped in wild, frightening magic and untold dangers. The hunt begins. But it quickly becomes unclear whether they are the hunters or the hunted.
Sarah Dessen meets Let It Snow in this new YA Christmas romance!
When Finley Brown returned to her hometown of Christmas, Oklahoma, from boarding school, she expected to find it just as she left it. Christmas hasn't changed much in her sixteen years. But instead she returns to find that her best friend is dating her ex-boyfriend, her parents have separated, and her archnemesis got a job working at her grandmother's inn. And she certainly didn't expect to find the boy she may or may not have tricked into believing that Christmas was an idyllic holiday paradise on her grandmother's doorstep. It's up to Finley to make sure he gets the Christmas he was promised. This is Finley's Christmas. It's about home and family and friends and finding her place, and along the way she also finds the best Christmas present of all: love.

From the author of Something Happened to Ali Greenleaf comes another searing, affecting novel that follows one girl caught between two toxic worlds, perfect for fans of Kathleen Glasgow and Nina LaCour.
Shade and Jadis are everything to each other. They share clothes, toothbrushes, and even matching stick-and-poke tattoos. So when Shade unexpectedly joins the cheerleading team, Jadis can hardly recognize who her best friend is becoming.
Shade loves the idea of falling into a group of girls; she loves the discipline it takes to push her body to the limits alongside these athletes . Most of all, Shade finds herself drawn to The Three Chloes—the insufferable trio that rules the squad—including the enigmatic cheer captain whose dark side is as compelling as it is alarming.
Jadis won't give Shade up so easily, though, and the pull between her old best friend and her new teammates takes a toll on Shade as she tries to forge her own path. So when one of the cheerleaders dies under mysterious circumstances, Shade is determined to get to the bottom of her death. Because she knows Jadis—and if her friend is responsible, doesn't that mean she is, too?
In this compelling, nuanced exploration of the layered, intoxicating relationships between teen girls, and all the darkness and light that exists between them, novelist Hayley Krischer weaves a story of loss and betrayal, and the deep reverberations felt at a friendship's breaking point.
Just in time for the 10th anniversary of Between Shades of Gray, Ruta Sepetys's award-winning debut novel, and inspiration for the major motion picture Ashes in the Snow, is now a gorgeous graphic novel!
June, 1941. A knock comes at the door and the life of fifteen-year-old Lina Vilkas changes forever. She's arrested by the Soviet secret police and deported from Lithuania to Siberia with her mother and younger brother. The conditions are horrific and Lina must fight for her life and for the lives of those around her, including the boy that she loves. Risking everything, she secretly passes along clues in the form of drawings, hoping they will reach her father's prison camp. But will her messages, and her courage, be enough to reunite her family? Will they be enough to keep her alive?
In this eerie thriller of a ghost story, a teenage girl must solve the mystery of the ghost bride that has haunted her community in rural Kentucky for more than a century.
Rena Faye believes in things she can see and touch, or at least capture through the lens of her camera. Things like the moonbow–a gray-and-white colorless bow that arcs out of Cumberland Falls every month when the moon is full. This natural phenomenon is what keeps her family's motel business afloat, and what puts their tiny Kentucky town on the map. That, and the legend of the ghost bride.
Along with everyone else who has grown up near the falls, Rena knows the tragic tale of the bride who walks the cliff on moonlit nights. But when her grandma tells her that the legend is real, and worse, that the ghost bride has cursed the women of their family, she dismisses it as just another of her mawmaw's famous stories. But when Rena Faye's life begins to fall apart, she must delve deeper into the stories surrounding the legend, and reexamine who she can trust, as well as the truth about her town and family history. before the curse takes everything–and everyone–she holds dear.
From the creator of Yes, I'm Hot In This, this cheeky, hilarious, and honest graphic novel asks the question everyone has to figure out for themselves: Who are you?
Huda and her family just moved to Dearborn, Michigan, a small town with a big Muslim population. In her old town, Huda knew exactly who she was: She was the hijabi girl. But in Dearborn, everyone is the hijabi girl.
Huda is lost in a sea of hijabis, and she can't rely on her hijab to define her anymore. She has to define herself. So she tries on a bunch of cliques, but she isn't a hijabi fashionista or a hijabi athlete or a hijabi gamer. She's not the one who knows everything about her religion or the one all the guys like. She's miscellaneous, which makes her feel like no one at all. Until she realizes that it'll take finding out who she isn't to figure out who she is.

Veronica Mars meets Moxie in this hilarious and biting YA contemporary novel following Margot Mertz, a girl who runs an internet cleanup business and embarks on a quest to take down a revenge-porn site targeting the girls in her school.
For the right price, high school junior Margot Mertz will go to the ends of the internet to remove your nip-slip, dick pic, or embarrassing DM. At least that's what it says on her business card. Margot founded a now notorious company that helps students, teachers, even a local weatherman, discreetly clean up their digital shame. And since her parents lost her college fund, Margot is happy to work for anyone… if they can pay, she can clean.
But when a fellow student hires her to take down some leaked nudes, Margot discovers a secret revenge porn site featuring Roosevelt High girls. And hell hath no fury like Margot when she sees girls' butts shared without their consent. With the help of an unwitting ally, the popular and uncomfortably handsome Avery Green, Margot will gain access to the far flung cliques of Roosevelt High. Anything to find the mastermind (read: asshole) behind the site. But the more she digs, the deeper and darker the case becomes until Margot realizes that some jobs are so dirty, no one can come away clean. Even her. Gross.
A love story perfect for fans of Nina LaCour and Jandy Nelson about a girl who moves cross country and finds herself falling for someone new who throws her whole life out of order.
Nine months after the death of her father, Marigold is forced to pick up and move from her home in sunny Los Angeles all the way across the country to rural upstate New York. According to her mom, living with her aunt in a big old house in the woods is the fresh start Marigold and her little sister need. But Mary aches for the things she's leaving behind—her best friend, her older sister, her now-long-distance boyfriend, and the senior year that felt like her only chance at making things feel normal again.
On top of everything, Mary has a troubling secret: she's starting to forget her dad. The void he's left in her memory is quickly getting filled with bonfires, house parties, and hours in the darkroom with Jesse, a fellow photographer and kindred spirit whom she can't stop thinking about. As the beauty of Mary's new world begins to sink in and her connection with Jesse grows stronger, she feels caught between her old life and her new one.
When the two finally come crashing together, Mary will have to decide what she really wants and come to terms with the ways that the loss of her dad has changed who she is. She can't hold on to her past forever, but maybe it can be the foundation for something even brighter.
The third book in the instant New York Times bestselling series that began with The Beautiful.
Pippa Montrose is tired of losing everything she loves. When her best friend Celine disappears under mysterious circumstances, Pippa resolves to find her, even if the journey takes her into the dangerous world of the fae, where she might find more than she bargained for in the charismatic Arjun Desai.
Renée is back with her rich, atmospheric fantasy world that will continue to enthrall readers, new romance and mystery, and lush, pacey writing. The Righteous is the can't-miss lead in to what will be a much-anticipated finale of a can't miss quartet.
From the author of These Witches Don't Burn comes another paranormal romance for fans of Richelle Mead and Stephenie Meyer.
Elise Beaumont is cursed. With every touch, she experiences exactly how her loved ones will die. And after her brother's death—a death she predicted but was unable to prevent—Elise is desperate to get rid of her terrible gift, no matter the cost.
Claire Montgomery also has a unique relationship with death, mostly because she's already dead. Technically, anyway. Claire is a vampire, and she's been assigned by the Veil to help Elise master her rare Death Oracle powers.
At first, Elise is reluctant to work with a vampire, but when she predicts a teacher's imminent murder, she's determined to stop the violent death, even if it means sacrificing her own future to secure Claire's help.
The trouble is, Claire and Elise aren't the only paranormals in town—a killer is stalking the streets, and Claire can't seem to shake the pull she feels toward Elise, a romance that could upend the Veil's mission. But as Elise and Claire grow closer, Elise begins to wonder—can she really trust someone tasked with securing her loyalty? Someone who could so easily kill her? Someone who might hold the key to unraveling her brother's mysterious death?
Need some summer reading recommendations? We've got you!