What's Happening
17 Love Stories Gone Wrong
We all love a good love story…but not all love stories necessarily have smooth courses (or happy endings). Come to think of it, a lot of love stories have a few bumps (or 200) along the way. Here are 17 love stories that don't go quite as you'd expect!

It was going SO WELL until Cirrus wandered into Sunny's room and mistook his brother's guitar for Sunny's. Lying about being a rockstar? Not the best way to start out a relationship.

Darius seems to have it all: a boyfriend, an internship, a spot on the soccer team. It's everything he's ever wanted–but what if he deserves better?
Love is difficult when you're living in two different versions of the same town—which is exactly what Natalie and Beau have to overcome.
(SPOILER ALERT: )
Talk about a love story gone wrong. It's just the worst when it turns out your boyfriend is trying to take over the world.

Nora's life is complicated enough without getting trapped in the middle of a bank robbery with both her ex-boyfriend and current girlfriend.

Love isn't easy when your forced to choose between your immortal life, and the life of your significant other…

The math goes like this: messy love triangle + fake dating + LOTS of drama = the perfect summer read.
Henry Page has never been love, though he fancies himself a hopeless romantic. Enter: Grace Town. He's immediately drawn to her, and is determined to win her over, despite alllllll the warning signs.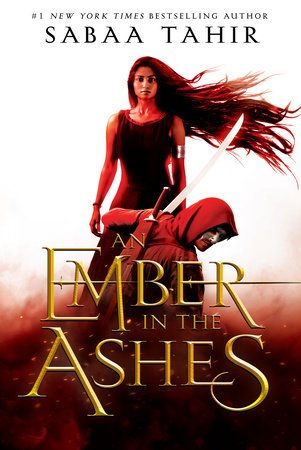 Laia. Elias. Helene. Keenan. Harper. These characters CANNOT catch a break and their love lives are no exception.

Marie Lu really knows how to break our hearts. Especially when the ethereal, handsome faerie you've made a deal with may not be exactly who you thought he was.
Talk about a killer love triangle. Isn't it just the worst when you're supposed to be getting ready for your wedding except you can't because you have to defeat the big bad with the dangerously charismatic Lord Carlston? Oh, and it just so happens the two of you are a dyad, bonded in blood, and can only defeat the Grand Deceiver together.
The Legend Trilogy by Marie Lu
Falling for the prime suspect in your brother's murder? Yeah. Marie Lu is sort of an expert at this destroying-your-feelings thing. June and Day have an epic Romeo and Juliet romance that spans the books of Marie Lu's Legend trilogy.
Quentin has loved Margo Roth Spiegelman from afar since childhood. So clearly after she disrupts his life one night, and disappears the next day, he has to go find her and find out what happened. But the closer he gets to finding her, the more he realizes he doesn't really know her at all.
(SPOILER ALERT:)
Everyone knows the handsome guy you meet on page 2 is supposed to be THE ONE.
Little did we know, Sarah Glenn Marsh does not bow to the unspoken rules of YA and was waiting right around the corner waiting to KILL. HIM.
Okay, okay, she DOES give us another really great love interest later. And we may love the new one even more. But that was still a solid kick in the feels.
Hello (From Here) by Chandler Baker and Wesley King – Coming September 7!
Falling in love? Complicated. Falling in love during quarantine? Even more complicated.
Beasts of Prey by Ayana Gray – Coming September 28!

Ekon and Koffi must work together to survive the Greater Jungle and hunt down the beast that's been terrorizing their home. But Ekon and Koffi are both keeping secrets from each other, and when the hunt begins, it quickly becomes unclear whether they are the hunters or the hunted.
Kiss & Tell by Adib Khorram – Coming March 22, 2022!
Love can be messy, but we're certain you'll fall in love with this smart, sexy YA novel about a boy band star, his first breakup, his first rebound, and what it means to be queer in the public eye, from award-winning author Adib Khorram
Looking for more recommendations? Here are 9 books that will destroy. your. heart.