Breaking News
2020 YA Preview!
Hello and WELCOME to the 2020 YA preview! We're talking all early info on upcoming 2020 books we cannot WAIT to read and all the amazing books out so far this year!

The saga of the Logan family–made famous in the Newbery Medal-winning Roll of Thunder, Hear My Cry–concludes in a long-awaited and deeply fulfilling story.
About the book: In her tenth book, Mildred Taylor completes her sweeping saga about the Logan family of Mississippi, which is also the story of the civil rights movement in America of the 20th century. Cassie Logan, first met in Song of the Trees andRoll of Thunder, Hear My Cry, is a young woman now, searching for her place in the world, a journey that takes her from Toledo to California, to law school in Boston, and, ultimately, in the 60s, home to Mississippi
After that A Map of Days ending we are DYING for January to get here sooner and GIVE. US. THIS BOOK. The fifth book in the Miss Peregrine series is already shaping up to be AMAZING.
About the book: "Do you trust me?"
An instant bestseller, A Map of Days launched readers into the previously unexplored world of American peculiars, one bursting with new questions, new allies, and new adversaries.
Now, with enemies behind him and the unknown ahead, Jacob Portman's story continues as he takes a brave leap forward into The Conference of the Birds, the next installment of the beloved, bestselling Miss Peregrine's Peculiar Children series.
Devil Darling Spy by Matt Killeen – January 21, 2020
If you adored Orphan Monster Spy then PREPARE yourself. Devil Darling Spy is coming and it looks EPIC.
About the book: In this utterly gripping thriller, Sarah, the fearless heroine of Orphan Monster Spy, hunts a rogue German doctor in West Africa who might be a serial murderer.
Still hiding in plain sight as "Ursula Haller," the Shirley Temple of Nazi high society, Sarah Goldstein gathers information for Captain Floyd at parties, and when he learns of a German doctor who went rogue in West Africa, she wants to help him hunt the doctor down. Rumors say the doctor has discovered a tool of germ warfare known as "the Bleeding" that could wipe out whole nations. The journey begins as a thrilling adventure for Sarah but as they get closer to the doctor, and see more effects of "the Bleeding" in the communities they pass through, their trip turns from caper to nightmare. A biracial German/Senegalese girl who travels with them, a black French priest with a foul mouth, and the doctor's glamorous daughter round out the cast of this unbearably high-stakes thriller that pushes Sarah to face the worst humanity is capable of–and challenges her to find reasons to keep fighting.
Layoverland by Gabby Noone – January 21, 2020

Purgatory. But it's an airport and romantic and hilarious.
About the book: Beatrice Fox deserves to go straight to hell. At least, that's what she thinks. On her last day on Earth, she ruined the life of the person she loves most–her little sister, Emmy. So when Bea awakens from a fatal car accident to find herself on an airplane headed for a mysterious destination, she's confused, to say the least. Once on the ground, Bea receives some truly harrowing news: not only is she in purgatory, but she has been chosen to join the Memory Experience team. If she wants another shot at heaven, she'll have to use her master manipulation skills to help 5,000 souls suss out what's keeping them from moving on.
There's just one slight problem. Bea's first assigned soul is Caleb, the boy who caused her accident, and the last person Bea would ever want to send to the pearly gates. But as much as Bea would love to see Caleb suffer for dooming her to a seemingly endless future of listening to other people's problems, she can't help but notice that he's kind of cute, and sort of sweet, and that maybe, despite her best efforts, she's totally falling for him. And to make matters worse, he's definitely falling for her. Now, determined to make the most of her time in purgatory, Bea must decide what is truly worth dying for–romance or revenge.
The Storm of Life by Amy Rose Capetta – January 28, 2020

The sumptuous and powerful conclusion to the gender-fluid duet begun by The Brilliant Death!
About the book: With her power over magic finally in hand, and her love for Cielo at last confessed, Teodora di Sangro should be on top of the world. But the country of Vinalia is in chaos as the dictator like Capo threatens to plunge them all into war and capture every strega in the land–including Teo and Cielo.
The Queen's Assassin by Melissa de la Cruz – February 4, 2020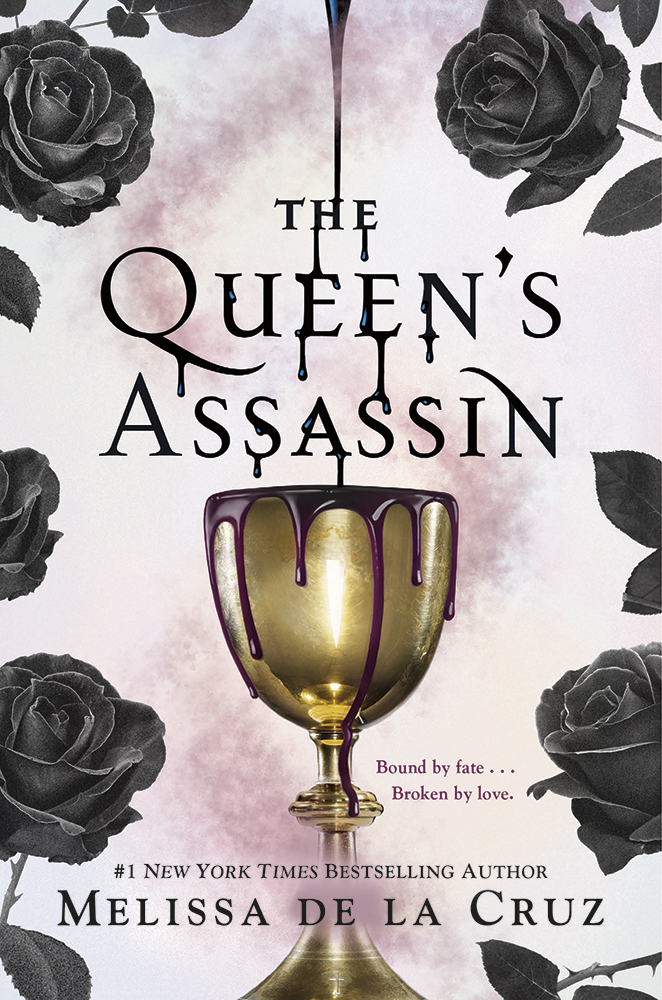 This. COVER. We are SO excited for this book, the first novel in a sweeping YA fantasy-romance duet about a deadly assassin, his mysterious apprentice, and the country they are sworn to protect.
About the book: Caledon Holt is the Kingdom of Renovia's deadliest weapon. No one alive can best him in brawn or brains, which is why he's the Guild's most dangerous member and the Queen's one and only assassin. He's also bound to the Queen by an impossible vow–to find the missing Deian Scrolls, the fount of all magical history and knowledge, stolen years ago by a nefarious sect called the Aphrasians.
Shadow has been training all her life to follow in the footsteps of her mother and aunts–to become skilled enough to join the ranks of the Guild. Though magic has been forbidden since the Aphrasian uprising, Shadow has been learning to control her powers in secret, hoping that one day she'll become an assassin as feared and revered as Caledon Holt.
When a surprise attack brings Shadow and Cal together, they're forced to team up as assassin and apprentice to hunt down a new sinister threat to Renovia. But as Cal and Shadow grow closer, they'll uncover a shocking web of lies and secrets that may destroy everything they hold dear. With war on the horizon and true love at risk, they'll stop at nothing to protect each other and their kingdom in this stunning first novel in the Queen's Secret series.
Alice by Heart by Steven Sater – February 2, 2020

World War II + an Alice in Wonderland retelling?! Sign us up.
About the book: London, 1940. Amidst the rubble of the Blitz of World War II, fifteen-year-old Alice Spencer and her best friend, Alfred, are forced to take shelter in an underground tube station. Sick with tuberculosis, Alfred is quarantined, with doctors saying he won't make it through the night. In her desperation to keep him holding on, Alice turns to their favorite pastime: recalling the book that bonded them, and telling the story that she knows by heart–the story of Alice in Wonderland.
What follows is a stunning, fantastical journey that blends Alice's two worlds: her war-ravaged homeland being held together by nurses and soldiers and Winston Churchill, and her beloved Wonderland, a welcome distraction from the bombs and the death, but a place where one rule always applies: the pages must keep turning. But then the lines between these two worlds begin to blur. Is that a militant Red Cross Nurse demanding that Alice get BACK. TO. HER. BED!, or is it the infamous Queen of Hearts saying…something about her head? Soon, Alice must decide whether to stay in Wonderland forever, or embrace the pain of reality if that's what it means to grow up.

We're ready to cry our eyes out. If I Stay meets One of Us is Lying in this gripping contemporary thriller.
About the book: When band-geek Ivy and her friends get together, things start with a rousing board game and end with arguments about Star Wars.
Break the Fall by Jennifer Iacapelli – February 18, 2020

CALLING ALL FANS OF THE OLYMPICS!
About the book: Audrey Lee is going to the Olympics.
A year ago, she could barely do a push up as she recovered from a spine surgery, one that could have paralyzed her. And now? She's made the United States' gymnastics team with her best friend, Emma, just like they both dreamed about since they were kids. She's on top of the world.
The pressure for perfection is higher than ever when horrifying news rips the team apart. Audrey is desperate to advocate for her teammate who has been hurt by the one person they trusted most–but not all the gymnasts are as supportive.
With the team on the verge of collapse, the one bright spot in training is Leo, her new coach's ridiculously cute son. And while Audrey probably (okay, definitely) shouldn't date him until after the games, would it really be the end of the world?
Balancing the tenuous relationship between her teammates with unparalleled expectations, Audrey doesn't need any more distractions. No matter what it takes, she's not going to let anyone bring them down. But with painful revelations, incredible odds, and the very real possibility of falling at every turn, will Audrey's determination be enough?

From the award-winning author of Flygirl comes this powerful WWII romance between two Japanese teens caught in the cogs of an unwinnable war, perfect for fans of Salt to the Sea, Lovely War, and Code Name Verity.
About the book: Japan 1945. Taro is a talented violinist and a kamikaze pilot in the days before his first and only mission. He believes he is ready to die for his country . . . until he meets Hana. Hana hasn't been the same since the day she was buried alive in a collapsed trench during a bomb raid. She wonders if it would have been better to have died that day . . . until she meets Taro.
A song will bring them together. The war will tear them apart. Is it possible to live an entire lifetime in eight short days?
Sherri L. Smith has been called "an author with astonishing range" and "a stellar storyteller" by E. Lockhart, the New York Times-bestselling author of We Were Liars, and "a truly talented writer" by Jacqueline Woodson, the National Book Award-winning author of Brown Girl Dreaming. Here, with achingly beautiful prose, Smith weaves a tale of love in the face of death, of hope in the face of tragedy, set against a backdrop of the waning days of the Pacific War.
Rebelwing by Andrea Tang – February 25, 2020 

Two words: Robot. DRAGONS.
About the book: Things just got weird for Prudence Wu.
The Kingdom of Back by Marie Lu – March 3, 2020

This.book.is.magical. We're used to the dystopian-scifi-break-your-heart reads from Marie Lu and we LOVE them. But this is something so different and so gorgeous just take our word (and the cover) on it. READ.THIS.BOOK.
About the book: Two siblings. Two brilliant talents. But only one Mozart.
Born with a gift for music, Nannerl Mozart has just one wish–to be remembered forever. But even as she delights audiences with her masterful playing, she has little hope she'll ever become the acclaimed composer she longs to be. She is a young woman in 18th century Europe, and that means composing is forbidden to her. She will perform only until she reaches a marriageable age–her tyrannical father has made that much clear.
And as Nannerl's hope grows dimmer with each passing year, the talents of her beloved younger brother, Wolfgang, only seem to shine brighter. His brilliance begins to eclipse her own, until one day a mysterious stranger from a magical land appears with an irresistible offer. He has the power to make her wish come true–but his help may cost her everything.
Astrid Scholte, author of Four Dead Queens, is back with a new genre-bending book that will leave you breathless.
About the book: Seventeen-year-old Tempe was born into a world of water. When the Great Waves destroyed her planet five hundred years ago, its people had to learn to survive living on the water, but the ruins of the cities below still called. Tempe dives daily, scavenging the ruins of a bygone era, searching for anything of value to trade for Notes. It isn't food or clothing that she wants to buy, but her dead sister's life. For a price, the research facility on the island of Palindromena will revive the dearly departed for twenty-four hours before returning them to death. It isn't a heartfelt reunion that Tempe is after; she wants answers. Elysea died keeping a terrible secret, one that has ignited an unquenchable fury in Tempe: Her beloved sister was responsible for the death of their parents. Tempe wants to know why.
Fly Like a Girl by Mary Jennings Hegar – March 3, 2020
A compelling story of courage and triumph, this is the inspiring true story of Major Mary Jennings Hegar–a brave and determined woman who gave her all for her country, her sense of justice, and for women everywhere.
About the book: On July 29, 2009, Air National Guard Major Mary Jennings Hegar was shot down while on a Medevac mission in Afghanistan. Despite being wounded, her courageous actions saved the lives of her crew and their patients, earning her the Purple Heart as well as the Distinguished Flying Cross with Valor Device. That day also marked the beginning of a new mission: convincing the U.S. Government to allow women to serve openly on the front line of battle for the first time in American history.

We cannot wait for this one. Aside from that gorgeous cover, this book contains sixteen tales by bestselling and award-winning authors that explore the Black experience through fantasy, science fiction, and magic.
About the book: Evoking Beyoncé's Lemonade for a teen audience, these authors who are truly Octavia Butler's heirs, have woven worlds to create a stunning narrative that centers Black women and gender nonconforming individuals. A Phoenix First Must Burn will take you on a journey from folktales retold to futuristic societies and everything in between. Filled with stories of love and betrayal, strength and resistance, this collection contains an array of complex and true-to-life characters in which you cannot help but see yourself reflected. Witches and scientists, sisters and lovers, priestesses and rebels: the heroines of A Phoenix First Must Burn shine brightly. You will never forget them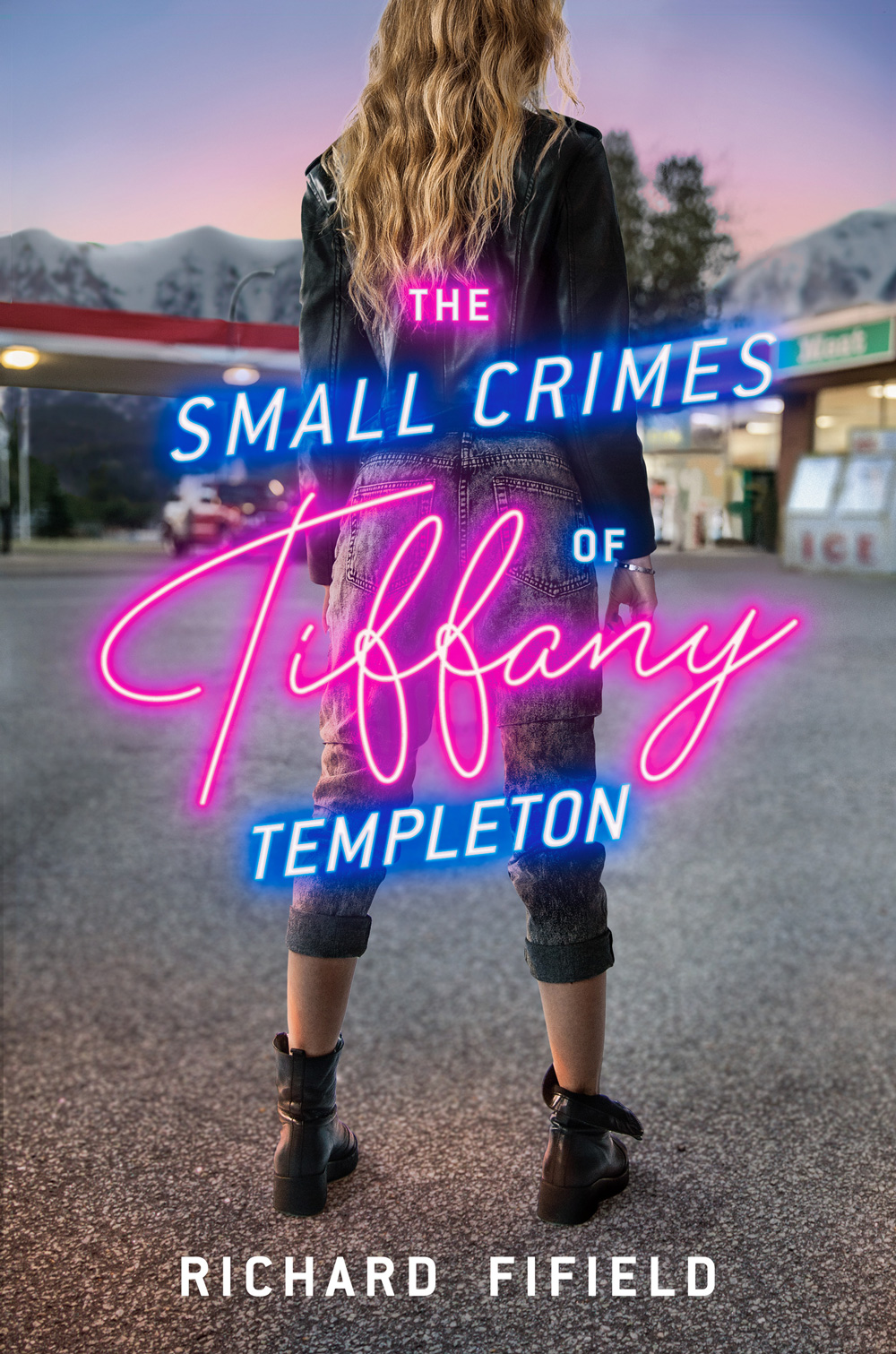 The Serpent King meets Girl in Pieces in this moving and darkly funny story about a teenage girl coming of age and learning how to grieve in small-town Montana.
About the book: Tiffany Templeton is tough. She dresses exclusively in black, buys leather jackets that are several sizes too big, and never backs down from a fight. She's known in her tiny Montana town as Tough Tiff, and after her shoplifting arrest and a stint in a reform school, the nickname is here to stay.
LOOK by Zan Romanoff – March 31, 2020
"The Prom Queen of Instagram" meets We Are Okay in this totally enthralling, emotionally deep, contemporary YA.
About the book: Things Lulu Shapiro's 10,000 Flash followers don't know about her:
•  That the video of her with another girl was never supposed to go public.
•  That Owen definitely wasn't supposed to break up with her because of it.
•  That behind the carefully crafted selfies and scenes Lulu projects onto people's screens, her life feels like a terrible, uncertain mess.
Then Lulu meets Cass. Cass isn't interested in looking at Lulu's life, only in living in it. And The Hotel–a gorgeous space with an intriguing, Old Hollywood history and a trust-fund kid to restore it–seems like the perfect, secret place for them to get to know each other. But just because Lulu has stepped out of the spotlight doesn't mean it'll stop following her every move.

This book is PERFECT if you can't get enough of To All the Boys I've Loved Before. Romantic, adorable, and absolutely HILARIOUS, The Best Laid Plans is one to make sure is HIGH on that 2020 TBR!
About the book: It seemed like a good plan at first.
When the only other virgin in her group of friends loses it at Keely's own eighteenth birthday party, she knows it's time for drastic measures. If she's going to avoid heading to college without any experience of her own, she needs to find the guy, and fast.
Problem is, she's known all the boys in her small high school forever, and it's kinda hard to be into a guy when you watched him eat crayons in kindergarten. So she can't believe her luck when she meets a ridiculously hot new guy named Dean. Not only does he look like he's fallen out of a classic movie poster, but he drives a motorcycle, flirts with ease, and might actually be into her.
But Dean's already in college, and Keely is convinced he'll drop her if he finds out how inexperienced she is. That's when she talks herself into a new plan: her lifelong best friend, Andrew, would never hurt or betray her, and he's clearly been with enough girls that he can show her the ropes before she goes all the way with Dean.
Of course, the plan only works if Andrew and Keely stay friends–just friends–so things are about to get complicated.

Part poignant cancer memoir and part humorous reflection on a motherless life, this debut graphic novel is extraordinarily comforting and engaging.
About the book: From before her mother's first oncology appointment through the stages of her cancer to the funeral, sitting shiva, and afterward, when she must try to make sense of her life as a motherless daughter, Tyler Feder tells her story in this graphic novel that is full of piercing–but also often funny–details. She shares the important post-death firsts, such as celebrating holidays without her mom, the utter despair of cleaning out her mom's closet, ending old traditions and starting new ones, and the sting of having the "I've got to tell Mom about this" instinct and not being able to act on it. This memoir, bracingly candid and sweetly humorous, is for anyone struggling with loss who just wants someone to get it.

ZombieCon? With REAL ZOMBIES? Yes, please.
About the book: June's whole life has been leading up to this: ZombieCon, the fan convention celebrating all things zombies. She and her two best friends plan on hitting all the panels, photo ops, and meeting the heartthrob lead of their favorite zombie apocalypse show Human Wasteland.
Time of Our Lives by Austin Siegemund-Broka and Emily Wibberley – April 14, 2020 

Our fav writing YA couple is BACK and boy do they have a good story to tell.
About the book: A boy desperate to hold on, a girl ready to let go.
Fitz Holton waits in fear for the day his single mother's early-onset Alzheimer's starts stealing her memory. He's vowed to stay close to home to care for her in the years to come–never mind the ridiculous college tour she's forcing him on to visit schools where he knows he'll never go. Juniper Ramirez is counting down the days until she can leave home, a home crowded with five younger siblings and zero privacy. Against the wishes of her tight-knit family, Juniper plans her own college tour of the East Coast with one goal: get out.
When Fitz and Juniper cross paths on their first college tour in Boston, they're at odds from the moment they meet– while Juniper's dying to start a new life apart from her family, Fitz faces the sacrifices he must make for his. Their relationship sparks a deep connection–in each other's eyes, they glimpse alternate possibilities regarding the first big decision of their adult lives.
Verona Comics by Jennifer Dugan – April 21, 2020

Get ready to fall in love! Jennifer Dugan's new contemporary is coming to steal your heart.
About the book: Jubilee has it all together. She's an elite cellist, and when she's not working in her stepmom's indie comic shop, she's prepping for the biggest audition of her life.

THIS COVER THOOOOO. Also, ever since Nightshade, our love for Andrea's books is forever.
About the book: Games of Thrones meets An Ember in the Ashes in this action-packed fantasy from the internationally bestselling author of the Nightshade series.Ara has always known about the legend of the Loresmith: the blacksmith who served alongside the kings and queens of every generation to protect the kingdom. It was her fate to inherit the title–though she never truly believed it would come to pass since the monarchy's downfall years before.But when the lost Princess Nimhea and Prince Eamon steal Ara from her quiet life with a mission to retake the throne–and take her place as the Loresmith–her whole world turns upside down. Their journey will take Ara on a dangerous adventure to discover new truths about her family's legacy, and even to face the gods themselves. And with a mysterious thief as an unexpected companion, Ara must use all her skills to figure out just who she can trust, and forge the right path forward–for herself, her kingdom, and her heart.
A Gentleman's Guide to Vice and Virtue meets Miss Fisher's Murder Mystery in this rollicking romp of truth, lies, and troubled pasts.
About the book: New Year's Eve, 1929.
These Witches Don't Burn fans rejoice! Book 2 is on its way and it's witchier than ever!
About the book: Hannah Walsh just wants a normal life. It's her senior year, so she should be focusing on classes, hanging out with her best friend, and flirting with her new girlfriend, Morgan. But it turns out surviving a murderous Witch Hunter doesn't exactly qualify as a summer vacation, and now the rest of the Hunters seem more intent on destroying her magic than ever.
A ripped-from-the-headlines novel of desperation, escape, and survival across the U.S.-Mexico border.
About the book: 
The Jewel Thief by Jeannie Mobley – May 26, 2020
A lush, slow-burn romance set in 17th century France, and based on the history of the Hope Diamond–The Glittering Court meets Alex and Eliza.
About the book: Her story begins . . . in Paris. The only daughter of the King's crown jeweler, Juliette marvels at the large, deep-blue diamond Louis XIV has commanded her father to make shine like the sun. But Jean Pitau has never cut a diamond quite like this, and shaping it is a risky endeavor. As Jean spirals into depression, Juliette takes it upon herself to cut the stone, and with every misstep, brings her family closer to ruin.
Jo & Laurie by Melissa de la Cruz and Margaret Stohl – June 2, 2020
Jo and Laurie together at last?! Get ready for a classic retelling we've been waiting for for a LONG time.
About the book: After the publication of Little Women, Jo March is shocked to discover her book of scribbles has become a bestseller, and her publisher demands a sequel. While pressured into coming up with a story, she goes to New York with her dear friend Laurie. But despite her growing feelings, her desire to remain independent leads her to turn down his heartfelt marriage proposal and sends the boy off to college heartbroken. But when Laurie returns to Concord with a sophisticated new girlfriend, will Jo finally communicate her true heart's desire or lose the love of her life forever?
Beyond the Break by Heather Buchta – June 2, 2020
A funny and gorgeous debut about a girl experiencing her first love. Well, second, if you count her faith… and that's where things may get complicated.
About the book: Manhattan Beach native Lovette has two rules in life. One: no surfing. Not after her brother's accident. Two: absolutely, no dating. And going into her junior year of high school, she's pretty happy with that arrangement. She has friends, her church youth group, and God to fall back on when things get dicey. But after Jake Evans walks into her life, following these two simple rules gets a lot more complicated.
Jake is the boy from Lovette's childhood who grew up. Handsome and sweet, he unlocks the part of Lovette that wants nothing more than to surf the waves again. And as their relationship grows, she begins to question what it means to be faithful: to her family, to God, but mostly, to herself.
The Pocket Change Collective:
Pocket Change Collective was born out of a need for space. Space to think. Space to connect. Space to be yourself. And this is your invitation to join us.
Imaginary Borders by Xiuhtezcatl Martinez – June 2, 2020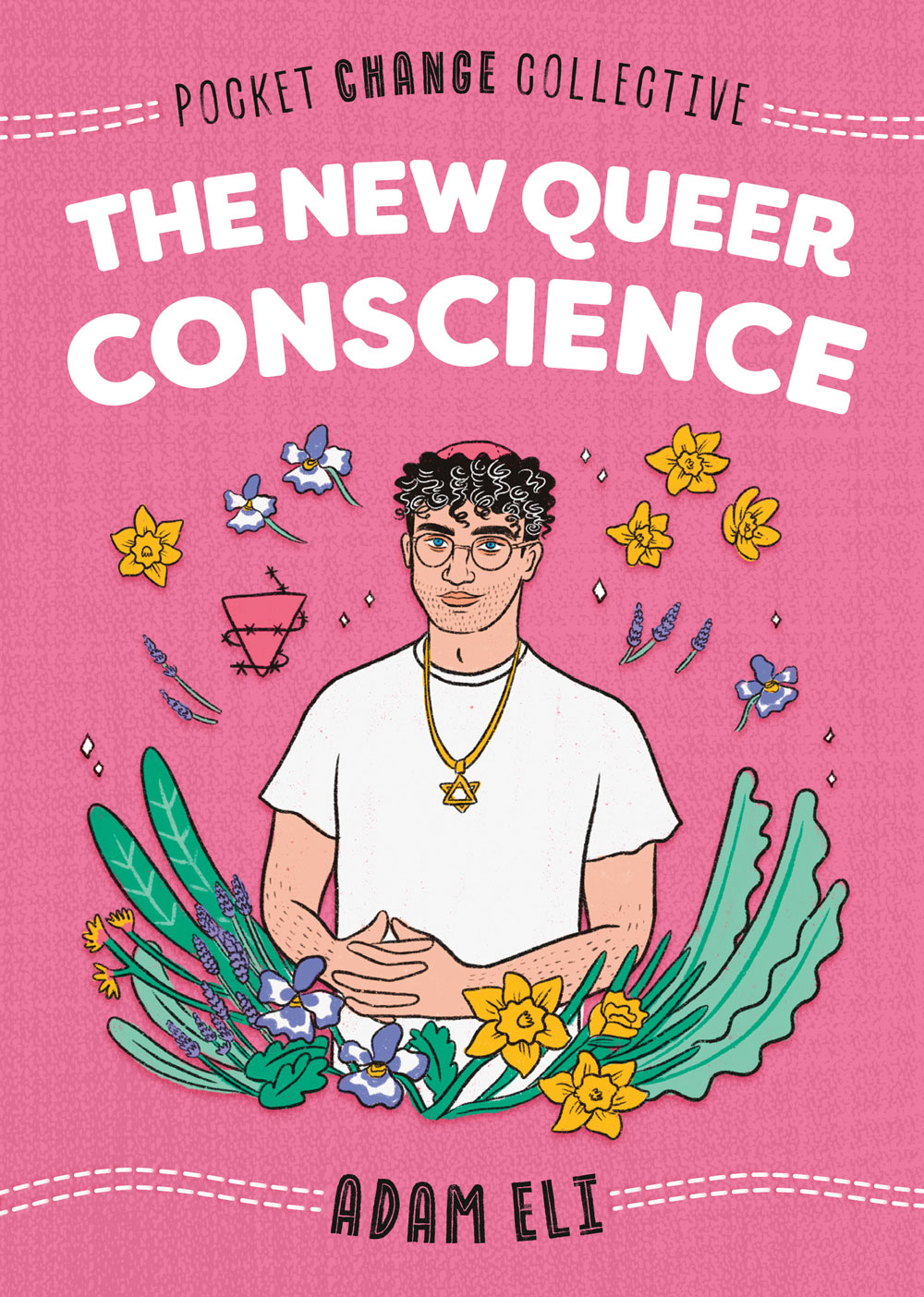 About the book: In this powerful and hopeful account, arts writer, curator, and activist Kimberly Drew reminds us that the art world has space not just for the elite, but for everyone.
Pocket Change Collective is a series of small books with big ideas from today's leading activists and artists. In this installment, arts writer and co-editor of Black Futures Kimberly Drew shows us that art and protest are inextricably linked. Drawing on her personal experience through art toward activism, Drew challenges us to create space for the change that we want to see in the world. Because there really is so much more space than we think.
About the book: In Beyond the Gender Binary, poet, artist, and LGBTQIA+ rights advocate Alok Vaid-Menon deconstructs, demystifies, and reimagines the gender binary.
Pocket Change Collective is a series of small books with big ideas from today's leading activists and artists. In this installment, Beyond the Gender Binary, Alok Vaid-Menon challenges the world to see gender not in black and white, but in full color. Taking from their own experiences as a gender-nonconforming artist, they show us that gender is a malleable and creative form of expression. The only limit is your imagination.
An enthralling fantasy adventure that follows a teenage girl chosen to be the human sacrifice in a deadly game between three heirs who will do anything for the crown.
About the book: In the magical kingdom of Orkena, Zahru has long dreamed of a life beyond the desert, even though she knows her lowly position as a stable girl who can commune with animals will never afford her such a luxury.
Believe it or not this book is even BETTER than the cover!
About the book: A "monomial" is a simple algebraic expression consisting of a single term. 30H, for example. 15-year-old Greer Walsh hasn't been fazed by basic algebra since fifth grade, but for the last year, 30H has felt like an unsolvable equation–one that's made her world a very small, very lonely place. 30H is her bra size–or it was the last time anyone checked. She stopped letting people get that close to her with a tape measure a while ago.
Ever since everything changed the summer before ninth grade, Greer has felt out of control. She can't control her first impressions, the whispers that follow, or the stares that linger after. The best she can do is put on her faithful XXL sweatshirt and let her posture–and her expectations for other people–slump.
But people–strangers and friends–seem strangely determined to remind her that life is not supposed to be this way. Despite carefully avoiding physical contact and anything tighter than a puffy coat, Greer finds an unexpected community on the volleyball squad, the team that hugs between every point and wears a uniform "so tight it can squeeze out tears." And then there's Jackson Oates, newly arrived at her school and maybe actually more interested in her banter than her breasts.

This HOTLY anticipated debut is on the tippy top of our sci-fi TBR!!
About the book: Andra wakes up from a cryogenic sleep 1,000 years later than she was supposed to, forcing her to team up with an exiled prince to navigate an unfamiliar planet in this smart, thrilling sci-fi adventure, perfect for fans of Renegades and Aurora Rising.
The Damned by Renée Ahdieh – July 7, 2020

If the ending of The Beautiful left you REELING, you luckily don't have to wait too long! The Damned is coming in June!
About the book: Following the events of The Beautiful, Sébastien Saint Germain is now cursed and forever changed. The treaty between the Fallen and the Brotherhood has been broken, and war between the immortals seems imminent. The price of loving Celine was costly.
But Celine has also paid a high price for loving Bastien. Still recovering from injuries sustained during a night she can't quite remember, her dreams are troubled. And she doesn't know she has inadvertently set into motion a chain of events that could lead to her demise and unveil a truth about herself she's not quite ready to learn.
Forces hiding in the shadows have been patiently waiting for this moment for centuries. And just as Bastien and Celine begin to uncover the danger around them, they learn their love could tear them apart.
The Unleashed by Danielle Vega – July 7, 2020 

In the terrifying sequel to The Haunted, Hendricks discovers that even though Steele House is gone, the hauntings in Drearfield are far from over — and it's up to her to stop them.
About the book: After everything that went down at Steele House, Hendricks just wants her life to return to normal. Prom is coming up and the school is in full preparation mode. Hendricks tries to pitch in, to mimic her best friend Portia's enthusiasm, but the events of the last few months still haunt her. Steele House. Raven. Eddie.
He Must Like You by Danielle Younge-Ullman – July 17, 2020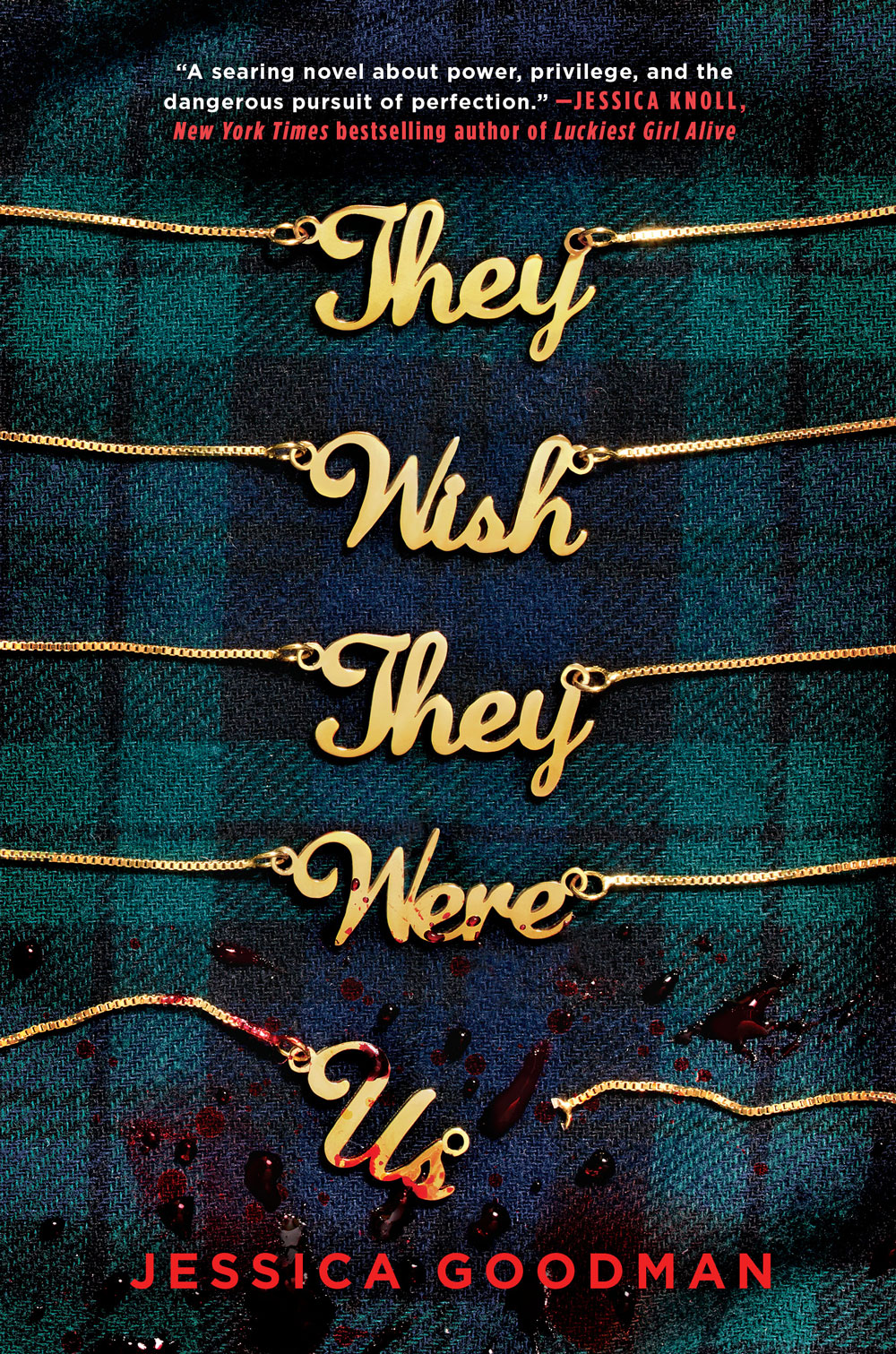 Gossip Girl meets One of Us Is Lying with a dash of The Secret History in this slick, taut murder mystery set against the backdrop of an exclusive prep school on Long Island.
About the book: In Gold Coast, Long Island, everything from the expensive downtown shops to the manicured beaches, to the pressed uniforms of Jill Newman and her friends, looks perfect. But as Jill found out three years ago, nothing is as it seems.
A Wicked Magic by Sasha Laurens – July 28, 2020

That cover SCREAMS Sabrina vibes at us and WE'RE ALL ABOUT IT.
About the book: The Chilling Adventures of Sabrina meets The Craft when modern witches must save teens stolen by an ancient demon in this YA fantasy-thriller debut.

New romance and dangers abound in this companion to the crowd-pleasing Wicked Fox.
About the book: After the events of Wicked Fox, Somin is ready to help her friends pick up the pieces of their broken lives and heal. But Jihoon is still grieving the loss of his grandmother, and Miyoung is distant as she grieves over her mother's death and learns to live without her fox bead. The only one who seems ready to move forward is their not-so-favorite dokkaebi, Junu.
Somin and Junu didn't exactly hit it off when they first met. Somin thought he was an arrogant self-serving, conman. Junu was, at first, amused by her hostility toward him until he found himself inexplicably drawn to her. Somin couldn't deny the heat of their attraction. But as the two try to figure out what could be between them, they discover their troubles aren't over after all. The loss of Miyoung's fox bead has caused a tear between the world of the living and the world of the dead, and ghosts are suddenly flooding the streets of Seoul. The only way to repair the breach is to find the missing fox bead or for Miyoung to pay with her life. With few options remaining, Junu has an idea but it might require the ultimate sacrifice. In usual fashion, Somin may have a thing or two to say about that.
Skywatchers by Carrie Arcos – August 18, 2020 

Did someone say In the Woods meets Stranger Things?? *grabby hands*
Harrow Lake by Kat Ellis – August 25, 2020  
A can't-put-down, creepy thriller about the daughter of a horror film director who's not afraid of anything–until she gets to Harrow Lake.
About the book 
In this companion to the award-winning Darius the Great Is Not Okay, Darius suddenly has it all: a boyfriend, an internship, a spot on the soccer team. It's everything he's ever wanted–but what if he deserves better?
About the book: Darius Kellner is having a bit of a year. Since his trip to Iran, a lot has changed. He's getting along with his dad, and his best friend Sohrab is only a Skype call away. Between his first boyfriend, Landon, varsity soccer practices, and an internship at his favorite tea shop, things are falling into place.
The Companion by Katie Alender – August 25, 2020

Get a good night light, cuz this book is going to keep you up ALL. NIGHT.
About the book: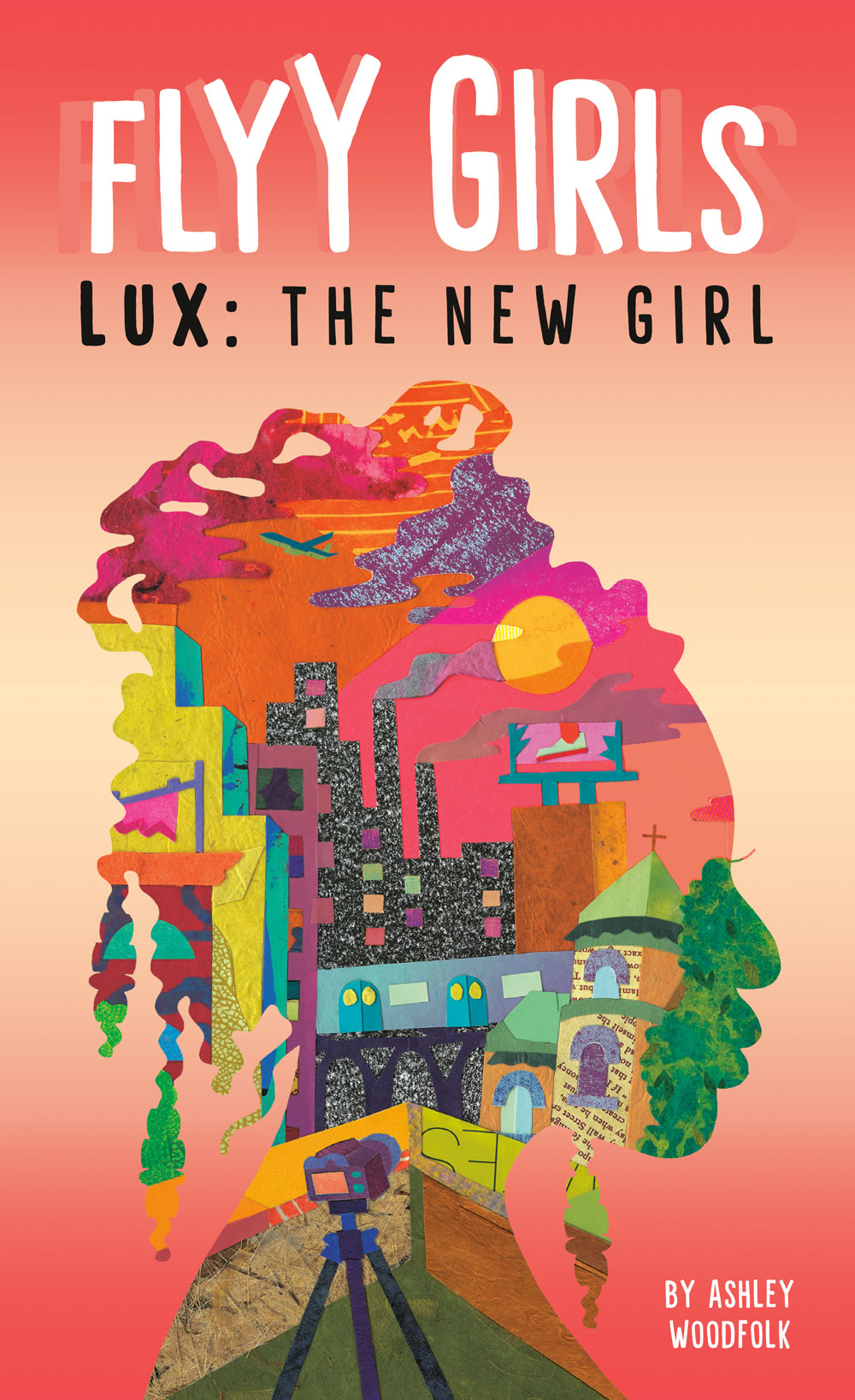 Meet the Flyy Girls. The group of girls who seem like they can get away with anything. Veteran author Ashley Woodfolk pens a gorgeous and dynamic series of four Harlem highschoolers, each facing a crossroads of friendship, family, and love.
About the book: Lux Lawson is on a spree. Ever since her dad left, she's been kicked out of every school that would take her, and this is her last chance: Harlem's Augusta Savage School of the Arts. If this doesn't work, Lux is off to military school, no questions asked. That means no more acting out, no more fights, and definitely no boyfriends. Focus on her photography, and make nice friends. That's the deal.
Enter the Flyy Girls, three students who have it all together. The type of girls Lux needs to be friends with to stay out of trouble. And after charming her way into the group, Lux feels she's on the right track. But every group has their secrets, including Lux. And when the past starts catching up with her, can she keep her place as a Flyy Girl?
Meet the Flyy Girls. The group of girls who seem like they can get away with anything. Veteran author Ashley Woodfolk pens a gorgeous and dynamic series of four Harlem highschoolers, each facing a crossroads of friendship, family, and love.
About the book: Micah Dupree had always liked being the "good girl." She was happy painting, going to church, and acing her school projects. After all, she had a perfect older brother to live up to. But when he unexpectedly dies, Micah's world is turned upside-down. With her anxiety growing, a serious boyfriend in the picture, and new feelings emerging, Micah begins to question what being the "good girl" really means…and if it's worth it, anyway.
Sanctuary by Paola Mendoza and Abby Sher – September 1, 2020

Co-founder of the Women's March makes her YA debut in a near future dystopian where a young girl and her brother must escape a xenophobic government to find sanctuary.
About the book: It's 2032, and in this near-future America, all citizens are chipped and everyone is tracked–from buses to grocery stores. It's almost impossible to survive as an undocumented immigrant, but that's exactly what sixteen-year-old Vali is doing. She and her family have carved out a stable, happy life in small-town Vermont, but when Vali's mother's counterfeit chip starts malfunctioning and the Deportation Forces raid their town, they are forced to flee.
Now on the run, Vali and her family are desperately trying to make it to her tía Luna's in California, a sanctuary state that is currently being walled off from the rest of the country. But when Vali's mother is detained before their journey even really begins, Vali must carry on with her younger brother across the country to make it to safety before it's too late.
Sources Say by Lori Goldstein – September 8, 2020

Watch Over Me by Nina LaCour – September 15, 2020

Nina LaCour delivers another emotional knockout with Watch Over Me, the hotly-anticipated follow-up to the Printz Award-winning We Are Okay. 
Every Body Looking by Candice Iloh – September 22, 2020
"Candice Iloh's beautifully crafted narrative about family, belonging, sexuality, and telling our deepest truths in order to be whole is at once immensely readable and ultimately healing."—Jacqueline Woodson, New York Times Bestselling Author of Brown Girl Dreaming
About the book: Candice Iloh weaves the key moments of Ada's young life—her mother's descent into addiction, her father's attempts to create a home for his American daughter more like the one he knew in Nigeria, her first year at a historically black college—into a luminous and inspiring verse novel.

Perfect for fans of Rory Power and Laurie Halse Anderson, this sharp, emotional debut follows two girls as they navigate tumultuous relationships, the effects of trauma, and what empowerment means to them.
About the book: Ali Greenleaf and Blythe Jensen couldn't be more different.
Ali is sweet, bitingly funny, and just a little naive. Blythe is beautiful, terrifying, and the most popular girl in school. They've never even talked to each other, until a party when Ali decides she'll finally make her move on Sean Nessel, her longtime crush and the soccer team's superstar. But Sean pushes Ali farther than she wants to go. When she resists–he rapes her.
Blythe sees Ali when she runs from the party, everyone sees her. And Blythe knows something happened with Sean; she knows how he treats girls. Even so, she's his best friend, his confidant. When he begs her to help him, she can't resist.
So Blythe befriends Ali in her attempt to make things right with Sean, bringing Ali into a circle of ruthless popular girls, and sharing her own dark secrets. Despite the betrayal at the heart of their relationship, they see each other, in a way no one ever has before.
Pocket Change Collective: Concrete Kids by Amy León – October 13, 2020
Pocket Change Collective: Taking on the Plastics Crisis by Hannah Testa– October 13, 2020
Pocket Change Collective is a series of small books with big ideas from today's leading activists and artists.
About the book: In this personal, moving essay, youth activist Hannah Testa shares with readers how she led a grassroots political campaign to successfully pass state legislation limiting single-use plastics and how she influenced global businesses to adopt more sustainable practices. Through her personal journey, readers can learn how they, too, can follow in Hannah's footsteps and lower their carbon footprint by simply refusing single-use plastics.
The Shadow War by Lindsay Smith – October 13, 2020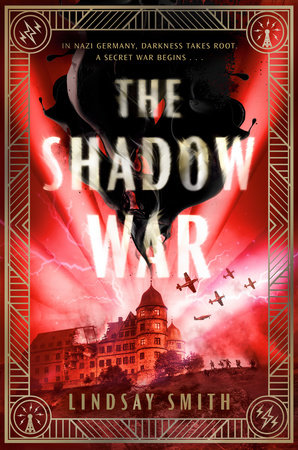 Rebel Sisters by Tochi Onyebuchi – October 20, 2020

A loose retelling of Cinderella, about a high-school graduate who–after getting grounded for the whole summer–joins a local Quidditch league and finds her footing, perfect for fans of Dumplin', Fangirl, and everyone who's read and adored Harry Potter.
About the book: 17-year-old vegan feminist Ellen Lopez-Rourke has one muggy Houston summer left before college. She plans to spend every last moment with her two best friends before they go off to the opposite ends of Texas for school. But when Ellen is grounded for the entire summer by her (sometimes) evil stepmother, all her plans are thrown out the window.
Determined to do something with her time, Ellen (with the help of BFF Melissa) convinces her parents to let her join the local muggle Quidditch team. An all-gender, full-contact game, Quidditch isn't quite what Ellen expects. There's no flying, no magic, just a bunch of scrappy players holding PVC pipe between their legs and throwing dodgeballs. Suddenly Ellen is thrown into the very different world of sports: her life is all practices, training, and running with a group of Harry Potter fans.
Even as Melissa pulls away to pursue new relationships and their other BFF Xiumiao seems more interested in moving on from high school (and from Ellen), Ellen is steadily finding a place among her teammates. Maybe Quidditch is where she belongs.
But with her home life and friend troubles quickly spinning out of control–Ellen must fight for the future that she wants, now she's playing for keeps.
"A tense and beautiful tale about the monsters we make and the memories that haunt us." –Kate Alice Marshall, author of I Am Still Alive and Rules for Vanishing
About the book: Rose Colter is almost home, but she can't go back there yet. When her car breaks down in the Nevada desert, the silence of the night is broken by a radio broadcast of a voicemail message from her best friend, Gaby. A message Rose has listened to countless times over the past year. The last one Gaby left before she died.
So Rose follows the lights from the closest radio tower to Lotus Valley, a small town where prophets are a dime a dozen, secrets lurk in every shadow, and the diner pie is legendary. And according to Cassie Cyrene, the town's third most accurate prophet, they've been waiting for her. Because Rose's arrival is part of a looming prophecy, one that says a flood will destroy Lotus Valley in just three days' time.
Rose believes if the prophecy comes true then it will confirm her worst fear–the PTSD she was diagnosed with after Gaby's death has changed her in ways she can't face. So with help from new friends, Rose sets out to stop the flood, but her connection to it, and to this strange little town, runs deeper than she could've imagined.
The Sky Above Us by Natalie Lund – October 27, 2020 

From the author of We Speak in Storms comes a twisty, psychological thriller about three friends searching for the truth in the aftermath of a plane crash.
About the book: The morning after their senior year beach party, Izzy, Cass, and Janie are woken by a thundering overhead. Then they and their classmates watch in shock as a plane crashes into the water. When the passengers are finally recovered, they are identified as Izzy's twin brother, Israel, Cass's ex-boyfriend, Shane, and Janie's best friend, Nate. But Izzy can feel when her brother is in pain, and she knows he's not really dead. So she, Cass, and Janie set out to discover what actually happened that day–and why the boys were on the plane.
Told in alternating timelines and points of view, this powerful and captivating novel follows the three boys in the weeks leading up to that fateful flight, and the girls they left behind as they try to piece together the truth about the boys they loved and thought they knew. A spellbinding story about the ripple effects of tragedy, the questions we leave unanswered, and the enduring power of friendship.
Stormbreak by Natalie C. Parker – November 10, 2020